What is i-Lite?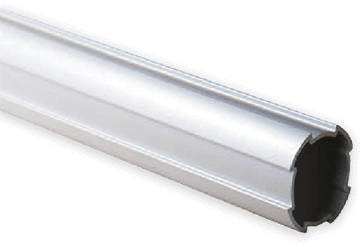 The name of "NISHIO" brand aluminum pipe
Special shape with grooved pipe can be connected by Joint part to make long width push cart and shelf.
Useful to utilize you dead space to increase your product efficeinecy. And economical to reuse your pipe for assemply other item.
※Joint Part: Joint Part is a connector that can be processed each pipes without making holes when making shelves.
i-Lite
Easy assembly and disassembly with a wrench
Special shape with grooved pipe makes it easy to change the design
Hard to rust even in high humidity in Hanoi!(Average annual humidity: Around 80%)
Lightweight and easy to move the installation location
Parts sales, design, and assembly options can be choose for your budget.
Do you have these troubles?
Want to focus more on KAIZEN(improvement work environment) work.
Concern about rusty steel pipe and coating peel off.
Difficult to adjust the height of welded desk.
Difficult to change the layout of heavy shelves.
Not enough budget to purchase expensive aluminum pipes.
Assembly sample
Storage shelves
File rack
Office desk
Tool trolley
Welcome board
Partition for separate production line
Joint・Accessary
Aluminum pipe
i-Lite joints
i-Lite accessary
Glass holder
Plastic sleeve
Adjuster
Caster
※ Other material (such as corocon, plate) will quoted as your request.
Order flow