Why Nishio's Tent is chosen?
TFS Tent
01
Rent necessary space
as long as you need
Total Nishio tent in Japan 100,000㎡.
Select width from 15m, 20m and 30m.
Select length at 5m intervals.
Tent entrance is W 5mxH 5m. Large vehicles and heavy equipments can go in and out.
Order made size and sale of tent are also available.
Aluhall Tent
02
Emphasized for
both safety and economical.
Original assemble system helps to shorten installation and dismantling time to save your cost.
Transparent tent sheet (disaster prevention) makes bright inside the tent in day times without any lighting.
No column structure makes larger space inside the tent.
Size
TFS Tent

Aluhall Tent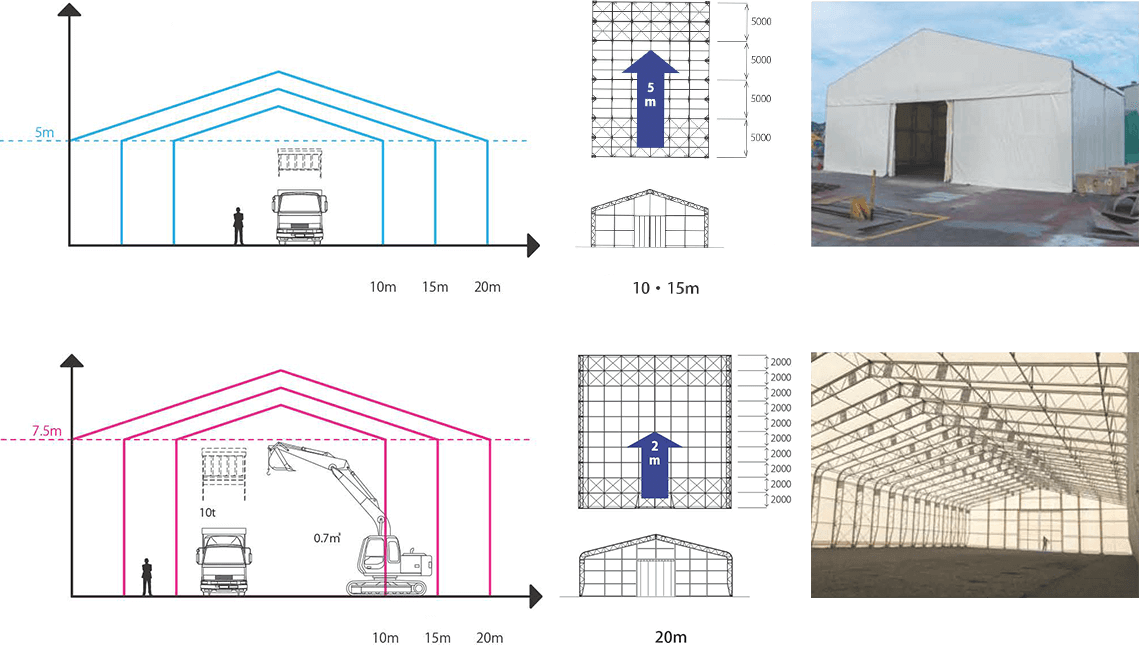 Application example
01
Temporary warehouse
Features
Protect goods from rain and wind.
Original rack for warehouse (Nestainer) is available for rental to improve efficiency.
Effective for Anti-theft purpose.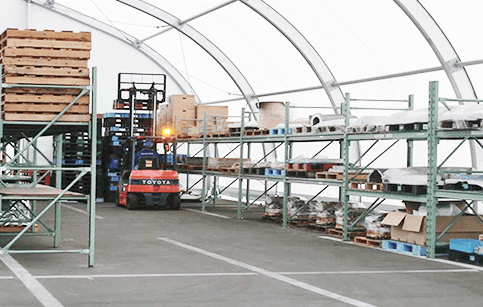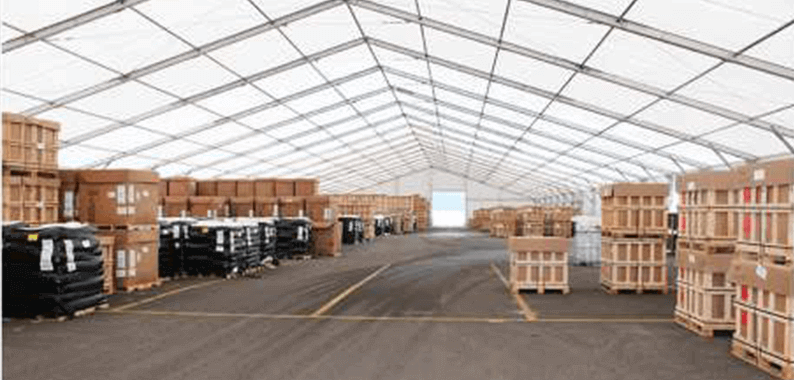 Application
Temporary warehouse, Material storage, Vegetable storage, Machine yard
02
Construction, Maintenance
and Workplace
Features
Construction work will not be effected by the weather.
Large vehicle and heavy equipment can be used inside the tent.
Concrete placement can be done in rainy season also.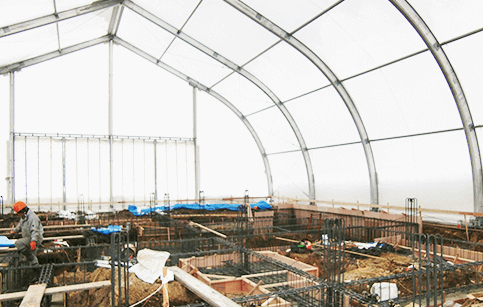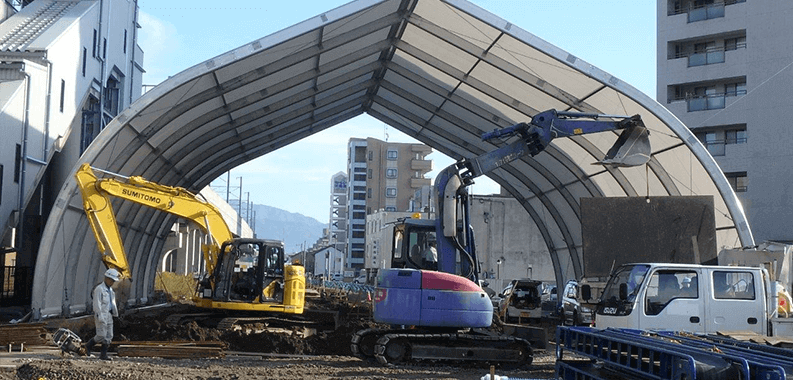 Application
Construction site, Wooden building maintenance, Assemble workshop, Soil improvement, Plant Shed, Heavy equipment repair shop
03
Event and Exhibition
Application example
Match the tent size for usage and location.
Option rental item: Flooring, Air Conditioner etc.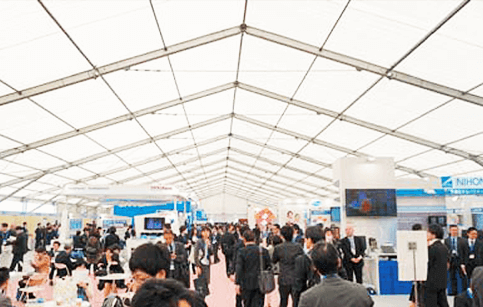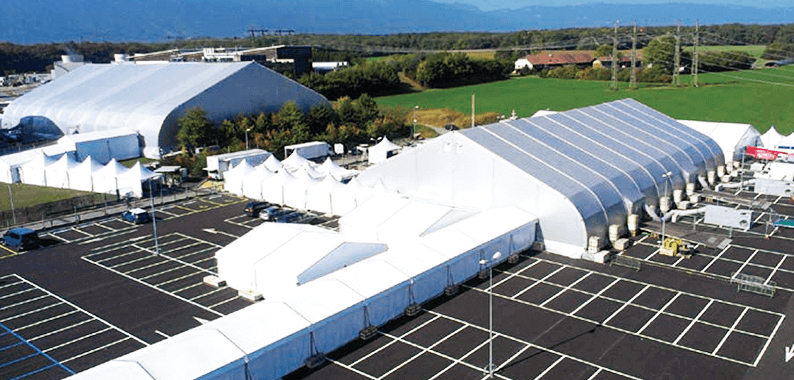 Application
Exhibition, Roadshow, Seminar, Festival, Mega event, International conference, New products showcase
04
Environmental measures
Features
Prevent to spread soil pollution from rain and wind.
Storage spoil from tunnel excavation work.
Option rental item: Dust collector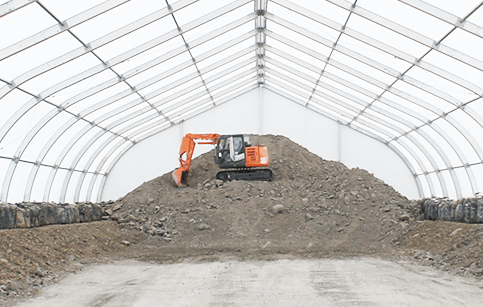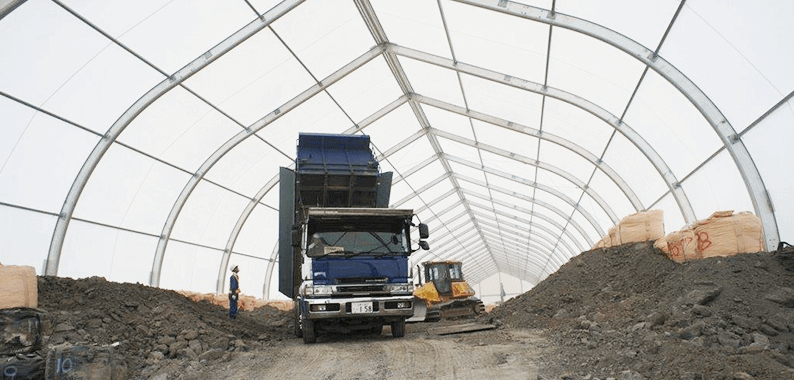 Application
Tunnel spoil storage, Dust scattering protection, Soil improvement, Asbestos enclosing, Processing workshop
05
Sports and Activity
Features
Brilliant tent, high ceiling, unique design can be used for many sports event.
Select length at 5m intervals.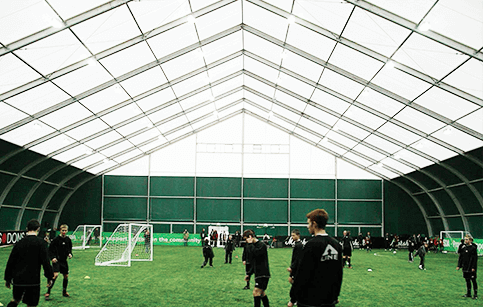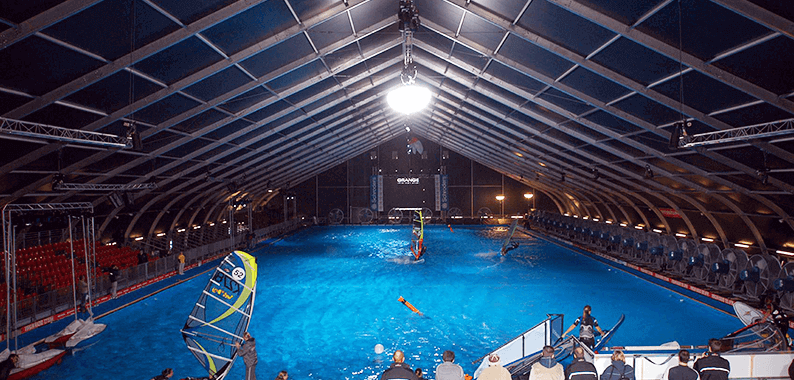 Application
Sports event, Music concert, Banquet hall, Wedding Party, Mega event, Festival
Option rental item
Balloon Light (Electric)
Generator
Cable Protector
Battery Forklift
Hand Pallet
Gantry Crane
PVC Sheeting Plate
Spot Cooler
Big Spot Cooler