2021/01/23 Product Information
ALUHALL tent for rent in Vietnam
Follow the success from NISHIO JAPAN, NISHIO THAI LAND… NISHIO VIETNAM would like to introduce the rental ALUHALL tent service to customers.
If you have the plans for Making warehouse; Field Hospital;… Why don't you think about using our perfect product: ALUHALL Tent?
– Making storage/ warehouse
– Outdoor event organization (Groundbreaking Ceremony, Wedding, Music Event, Fair, Exhibition …)
– School/Classroom
– FIELD HOSPITAL.
Difference between another kinds of Tent, ALUHALL has a large inside space and which are more durable.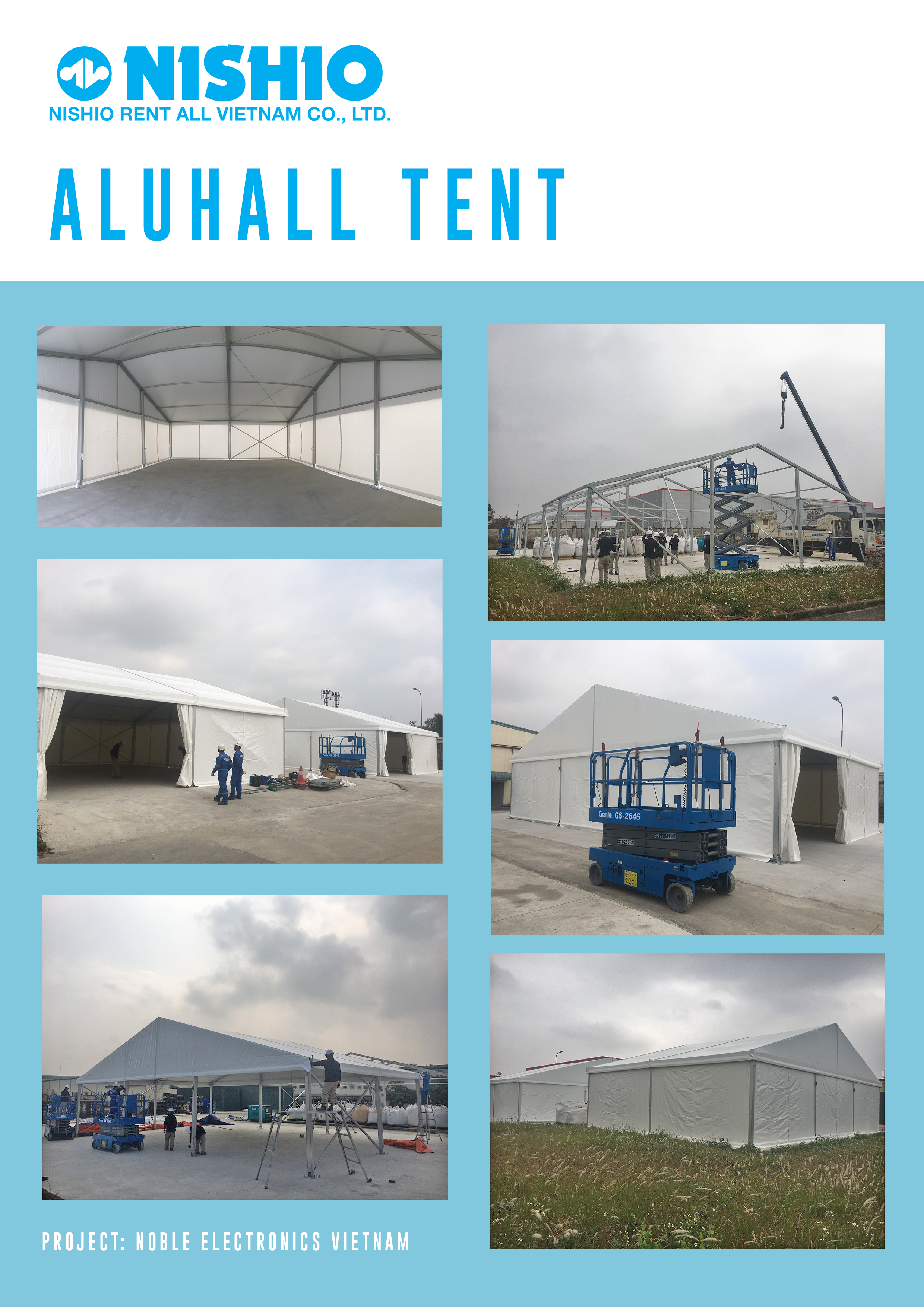 (Image: NISHIO's technicians are diligently installing Aluhall Tents inside the NOBLE ELECTRONICS VIET NAM factory)
ALUHALL TENT – A great solution for your business!
HOTLINE:

025 1368 3224