2023/01/30 Product Information
High quality Maeda Mini Crawler Cranes for rent in Vietnam
Mini Crawler Crane is one of our top rental machines for nearly years. You can find out the reason with us in this article.
1) About the Maeda Spider Crane and its application
The Maeda Spider Crane was developed for use in the stone industry throughout Japan, but recently has been finding new markets in curtain wall installation, glass installation, plant equipment installation works as well as the building and repair of factories across the globe.
For indoor work, the Maeda Spider Crane is becoming more and more popular as the electric motor allows work to be completed without gas emissions in confined areas.
2) The Maeda Mini Clawer Crane series (3ton) MC305 and MC285
Crawler Cranes are another series of Mini Cranes that Maeda manufactures. With their compact body and small tail swing which help them to easily move in a small space, these versatile cranes are mainly used in confined construction work sites and civil engineering work sites.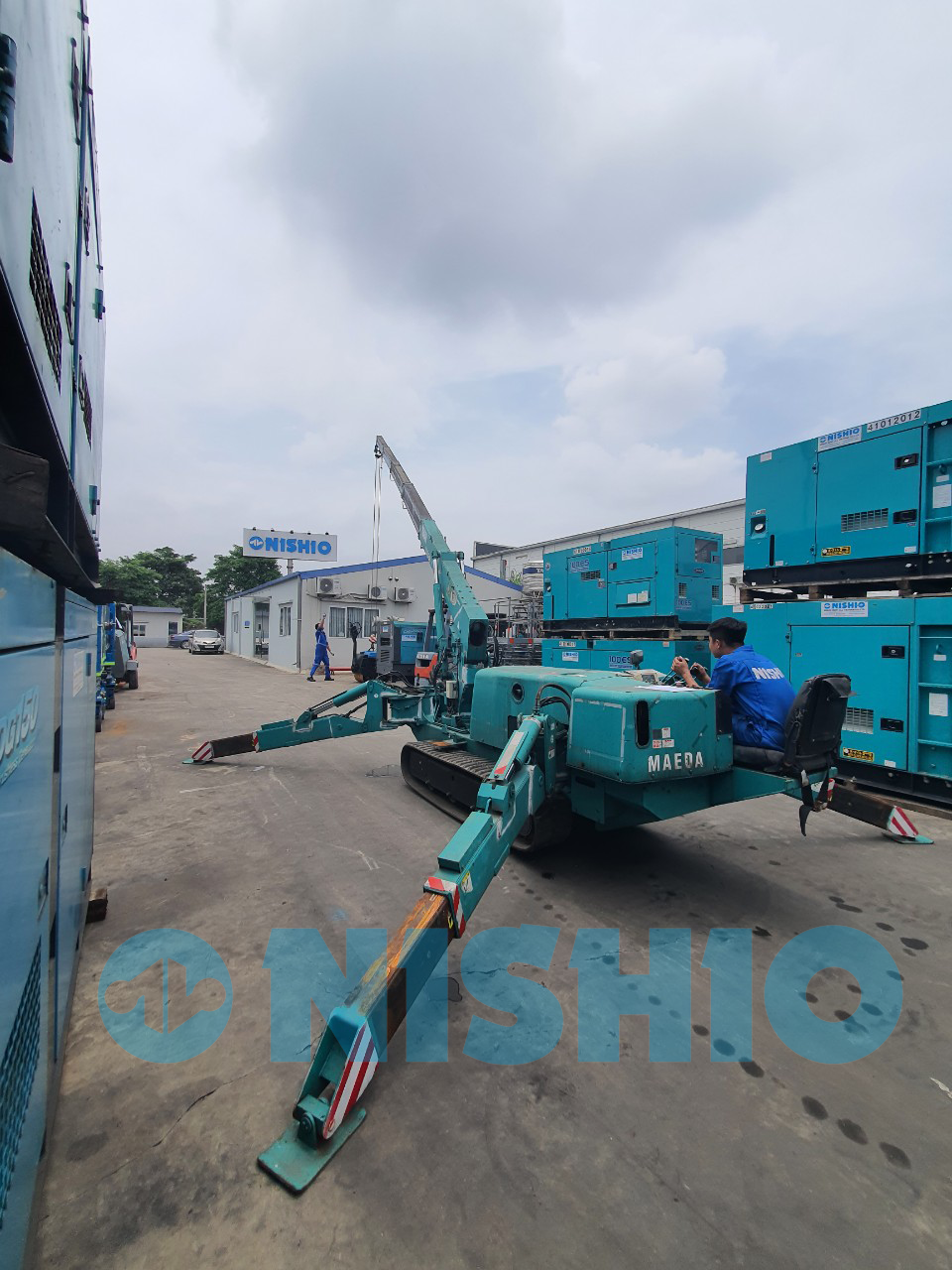 Photo: Nishio's mechanics are checking the Clawer Crane
MC 305
Max. working load: 2,98 ton
Max. lifting load: 12,5m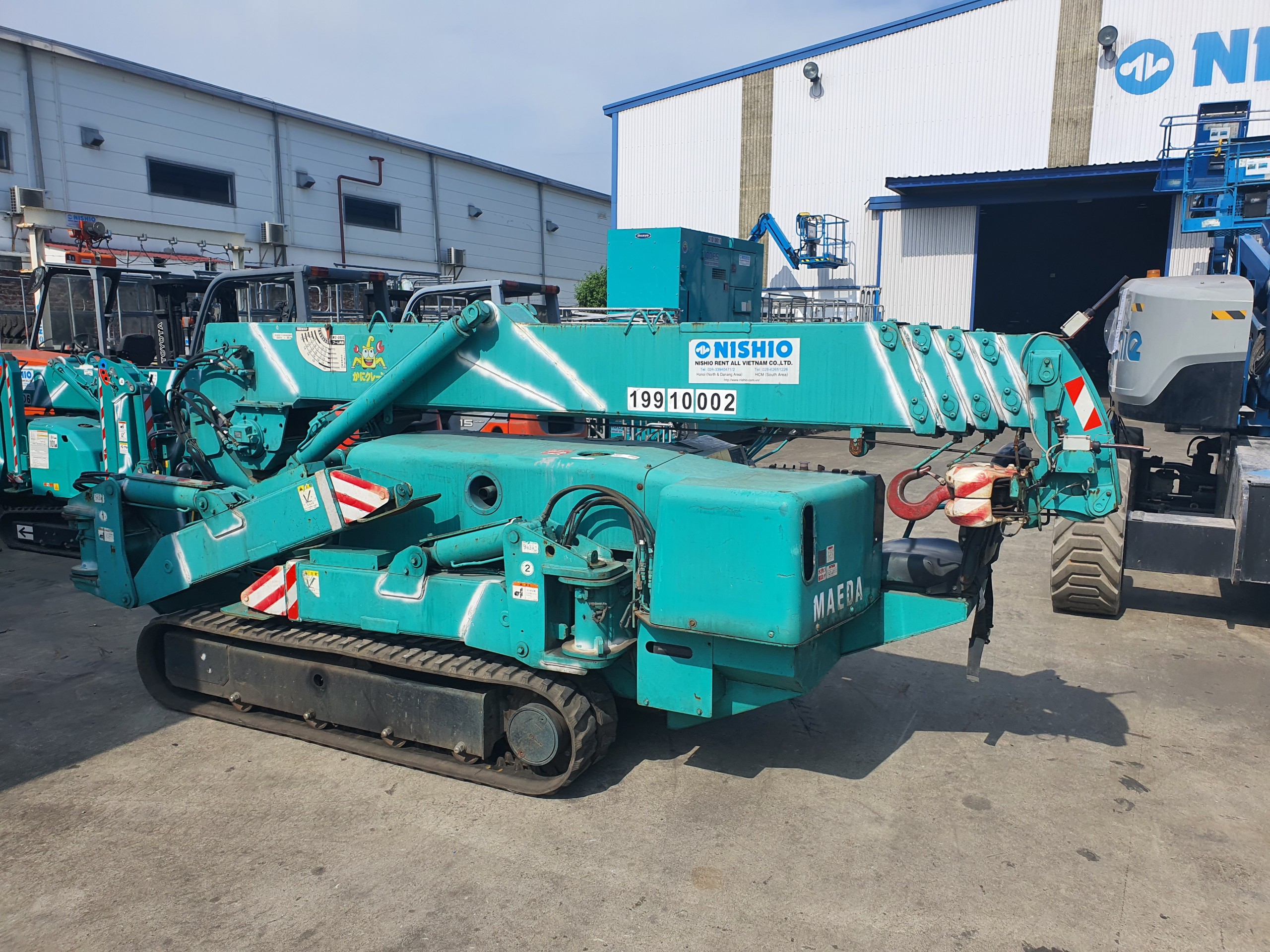 MC 285
Max. working load: 2,82 ton
Max. lifting load: 8,7m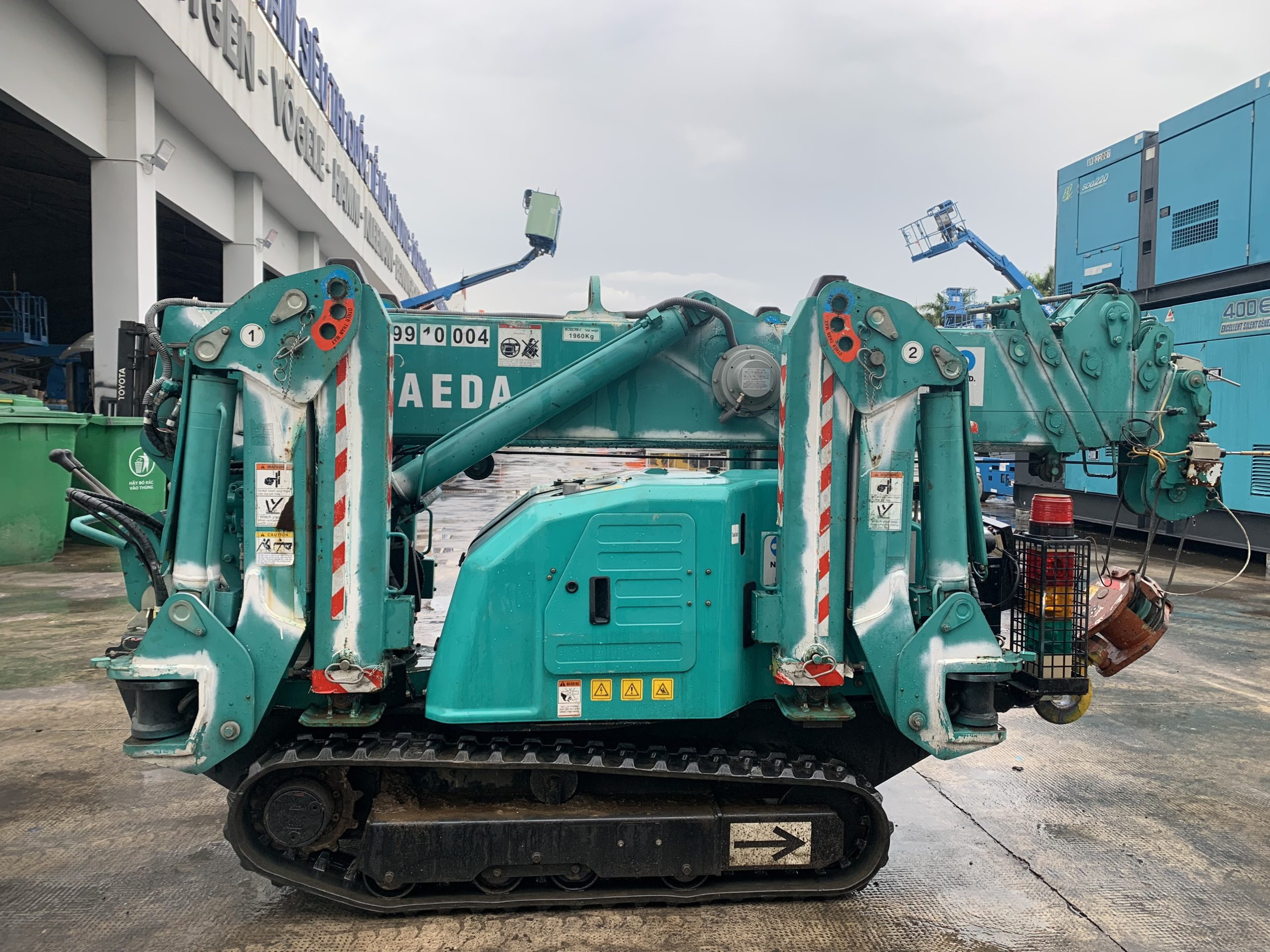 3) Nishio Rent All Viet Nam rental Mini Clawer Crane service
Maeda Mini Crawler Crane is more and more known and used especially in the strict safety construction site.
Nishio is a leading Japanese rental machine service company. We cooperate directly with Maeda to develop their Mini Spider Crane in the Vietnam market with a good price, best quality, and professional service during the past 10 years.
Some images of customer using our rental Mini Crane: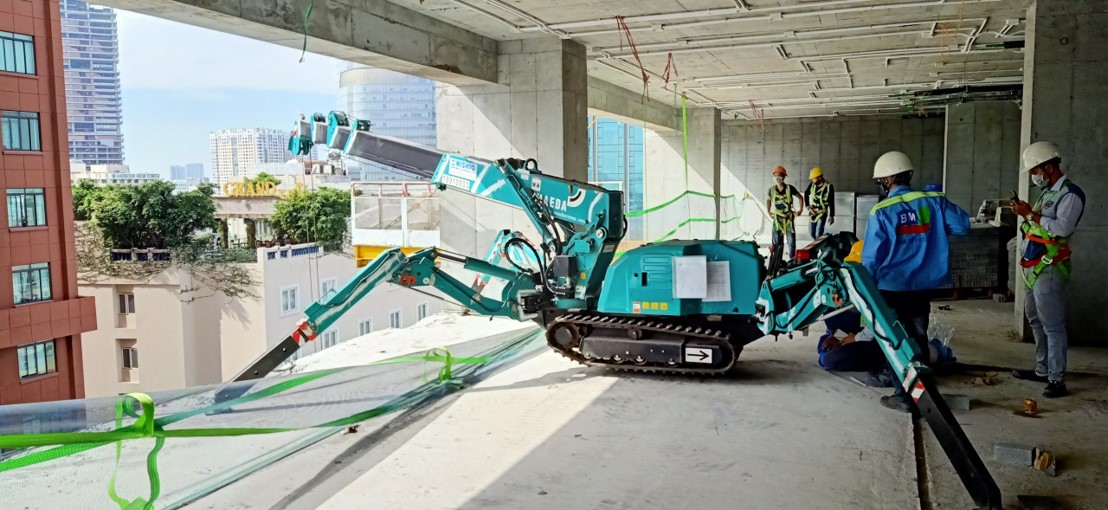 Project: BM Windows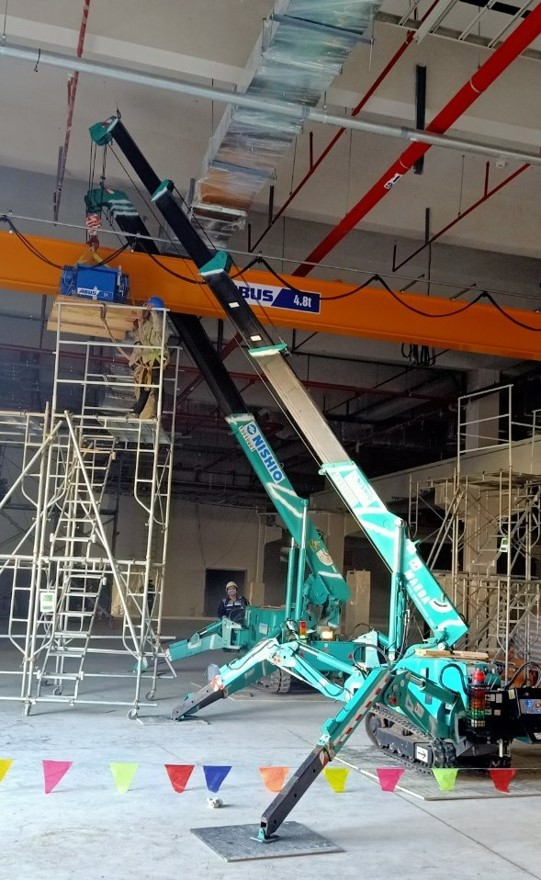 Image: Panasonic
Video:
If you have any inquiries about Our Mini Clawer rental service or you would like to get the quotation, please fill your information here.
For more detail catalog please click here