2022/10/31 Product Information
(NEW) KALE AIRMOVE PORTABLE FAN (Industrial fan) for Rent
NISHIO rental Kale Airmove portable industrial fan in Vietnam
Are you looking for a strong fan that can be used in industrial and commercial environments such as factories, and supermarkets…?
With a capacity equivalent to 20 small fans, we believe this is the perfect choice for you.
-Brand: KALE FANS
-Model: SHVLS-Y6BAA20
-Diameter: 2M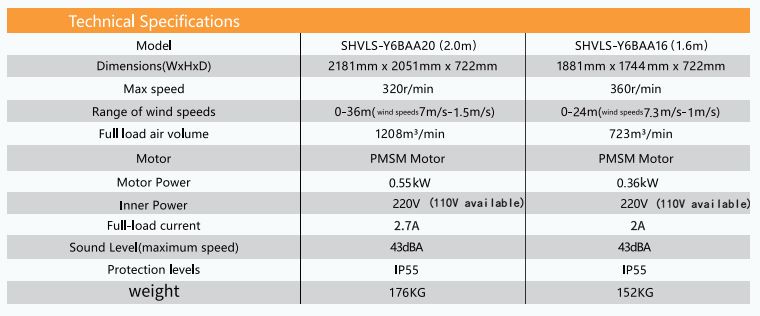 Airmove Series Kale Fans is an energy-saving big portable fan with a PMSM motor, a diameter 2m, which can provide ultra-long air blowing, the effective distance is more than 18m.
By designing with 4 wheels, the fan can move everywhere easily. Airmove fan takes only 0.4KW power, very low energy consumption. It works with low noise only 43dB. You can use VFD step-less speed control to easily operate it.
Airmove is IP55, and waterproof overall. The fan can be used on rainy & humid days. It is easy to clean with water. Besides, it adopts plug-play, easy to carry and install.
Airmove Series Kale Fans is mainly used in both industrial & commercial spaces. It is widely used indoors and outdoors such as in gymnasiums, large exhibitions, warehouses and narrow spaces.
Application
| | |
| --- | --- |
| Sports Industry | Fitness centre, gym |
| Entertainment | Large amusement park, zoos & arboretums, children's playground |
| Traffic Hub | Airport, high-speed rail station, bus station, metro station, wharf |
| Commercial Places | Exhibition centre, car showroom, large terminal market, supermarket |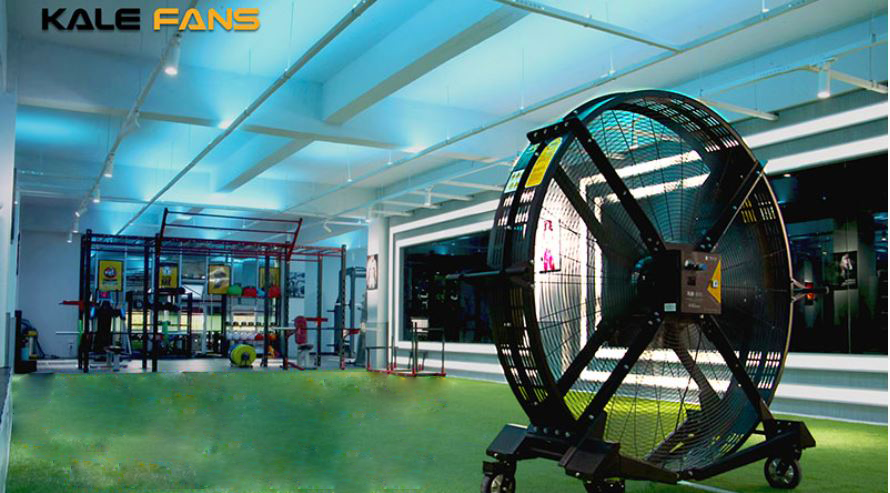 Feature
| | |
| --- | --- |
| Solid | Use high-strength material, such as forged steel, aircraft grade aluminium, solid & safe. |
| Brilliant | Use fluorocarbon paint technology, high gloss in appearance, brilliant under the light. |
| High Capacity of heat transmission | Featured turbine air suction effect, improving heat dissipation. |
| Long-life | Use the most qualified components, ensuring more than 15 years of service life. |
| | |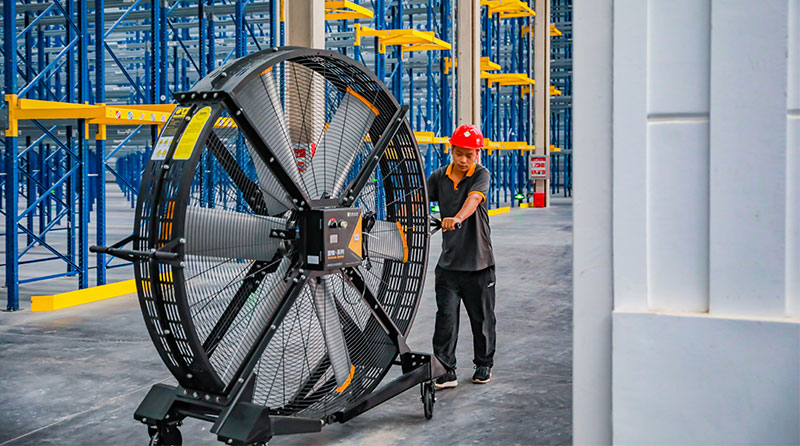 Please contact us if you are interested in our new product AIRMOVE FAN (Industrial fan).