2023/04/19 Project Reference
Nishio's lifting equipment is used at Terminal T2 project- Phu Bai Airport (Hue)
Phu Bai International Airport is an airport at Huong Thuy town, Thua Thien Hue province, Vietnam. This airport plays an important role in connecting the Central Coast region with other localities in the country and internationally. Phu Bai Airport has implemented many renovation and expansion projects to improve service quality and ensure aviation safety.
Terminal 2 project at Phu Bai Airport has a total investment of 2,249 billion VND, invested by the Airports Corporation of Vietnam (ACV). Passenger terminal T2 of Phu Bai International Airport is built according to Hue royal architecture, with layers of roofs stacked on top of each other. The terminal has a construction floor area of about 22,380m2, expected to serve 5 million passengers per year (4 million domestic passengers, 1 million international passengers), ensuring to serve 2,500 passengers during peak hours.
Contractors used modern and advanced equipment to implement this project, including NISHIO's Boom lift and Scissor lift.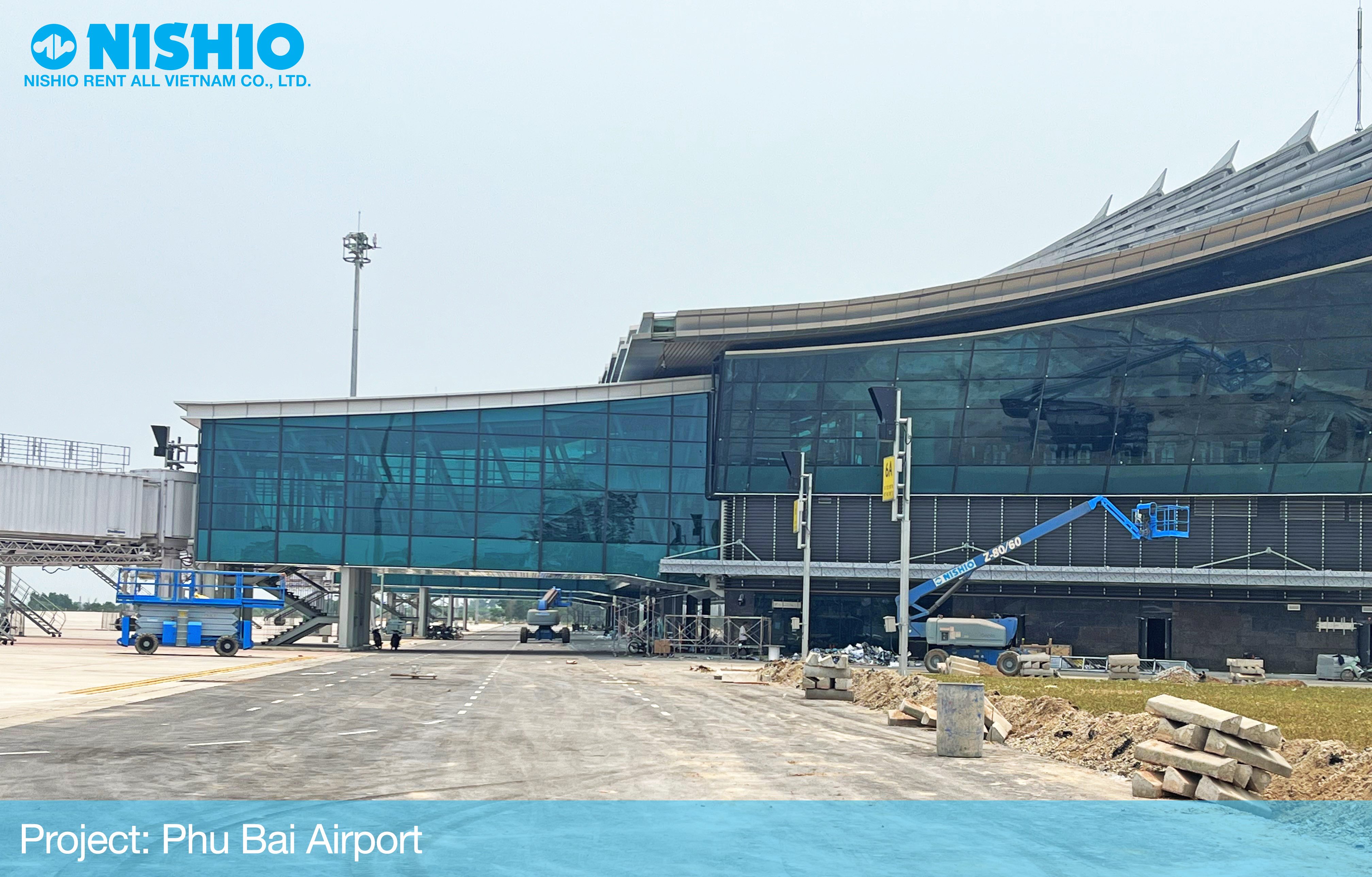 The Straight boom lift is a type of aerial work platform with a special structure where the lifting arm is made of 2 or more straight tubes nested together. Straight boom lifts are widely used in construction, outdoor jobs, and industrial tasks. They are very helpful in reaching difficult places and heights and provide a secure workspace for workers.
The Scissor lift is a specialized lifting equipment to perform overhead work such as installation, maintenance, painting, and cleaning… Scissor lifts can be moved on any terrain, height, and the tilt angle of the working platform can be adjusted. Scissor lifts help save time, costs and ensure worker safety.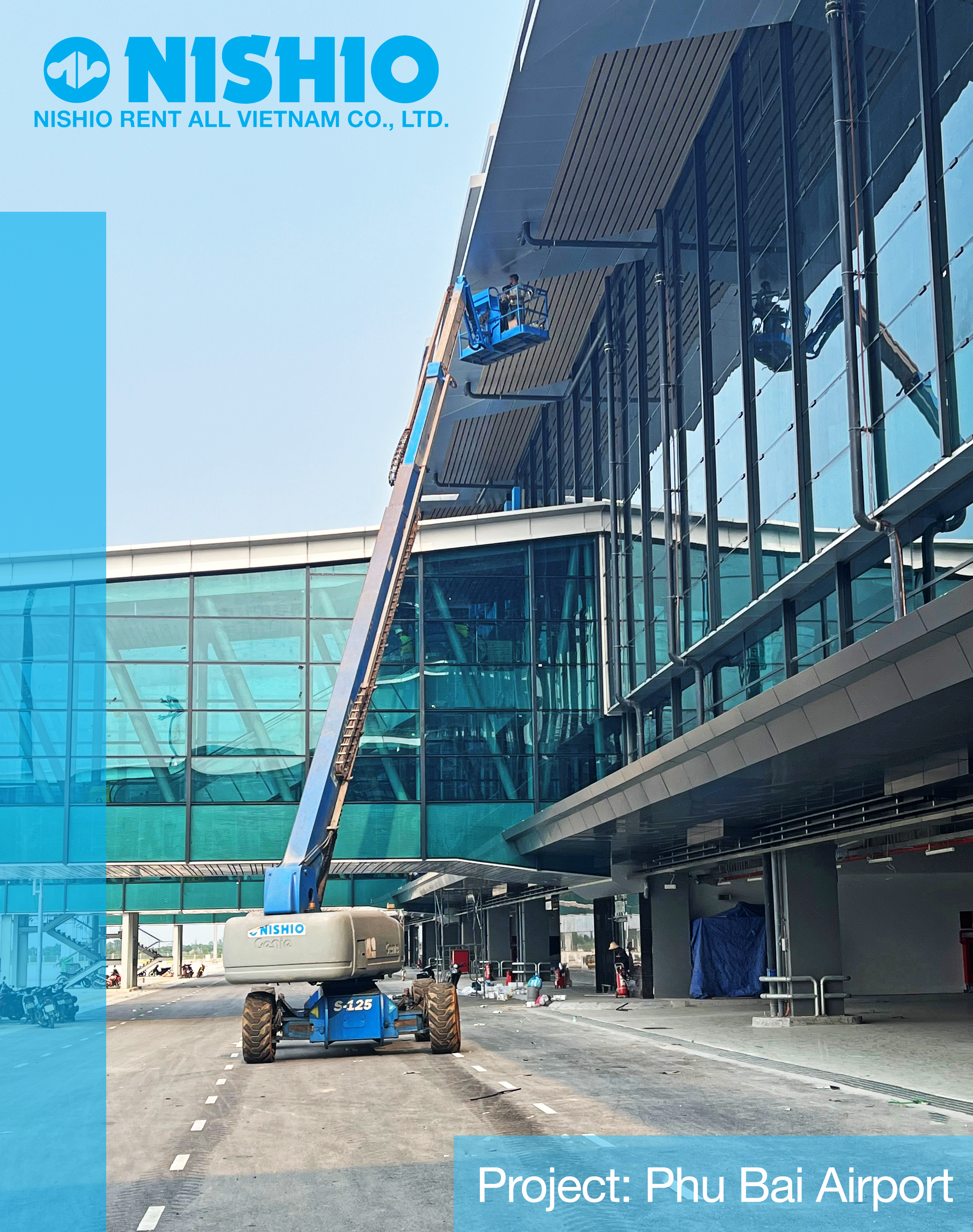 NISHIO is the leading company in the field of construction and industrial equipment rental in Vietnam. We can supply many types of lifting machines with different sizes and heights to suit all customer requirements. NISHIO also has a professional mechanic and staff team who are always ready to support customers during the use of the equipment.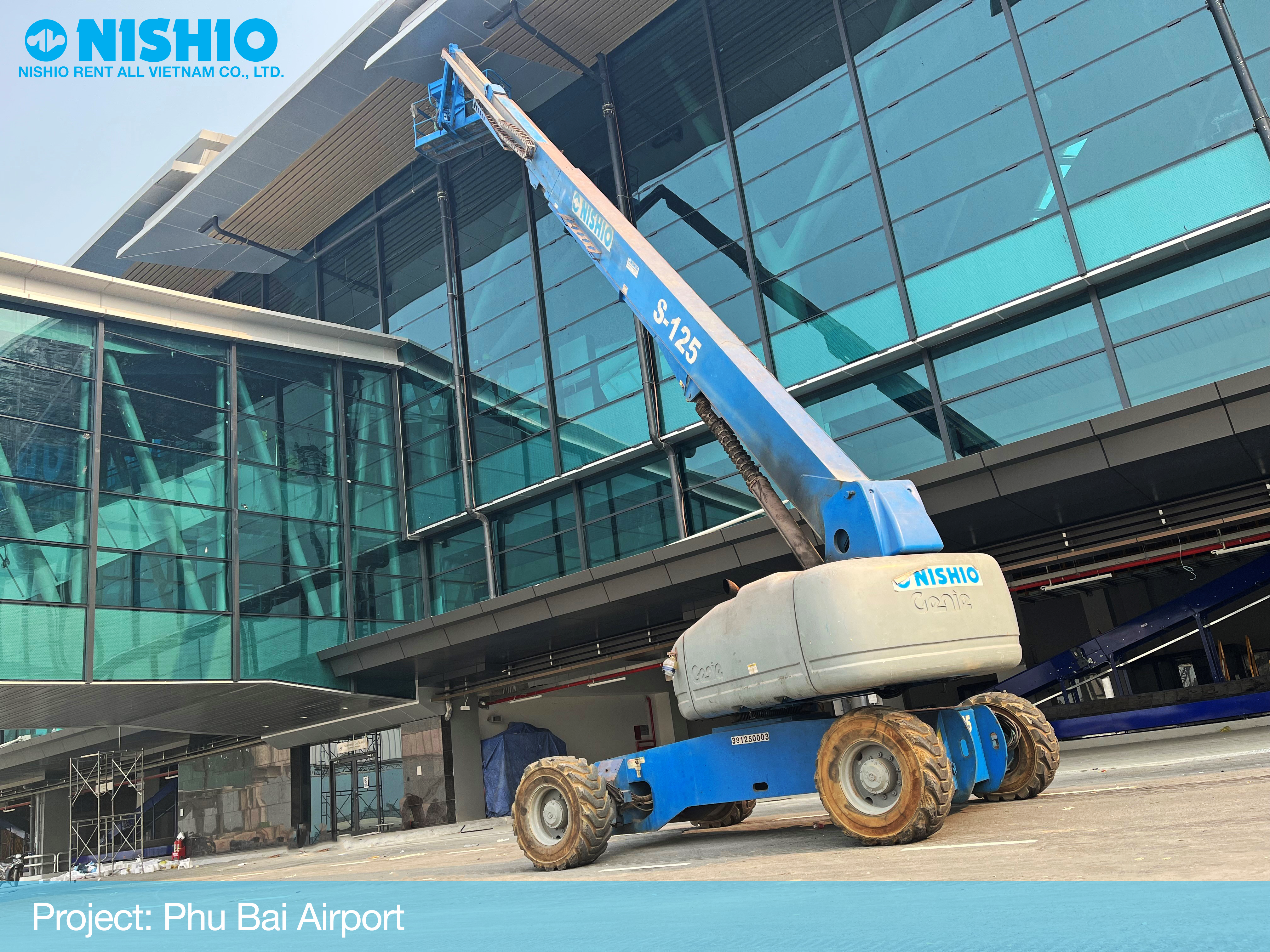 The project Terminal T2 of Phu Bai Airport was carried out efficiently and safely by using NISHIO's equipment. We would like to appreciate the contractors for using our machine rental service.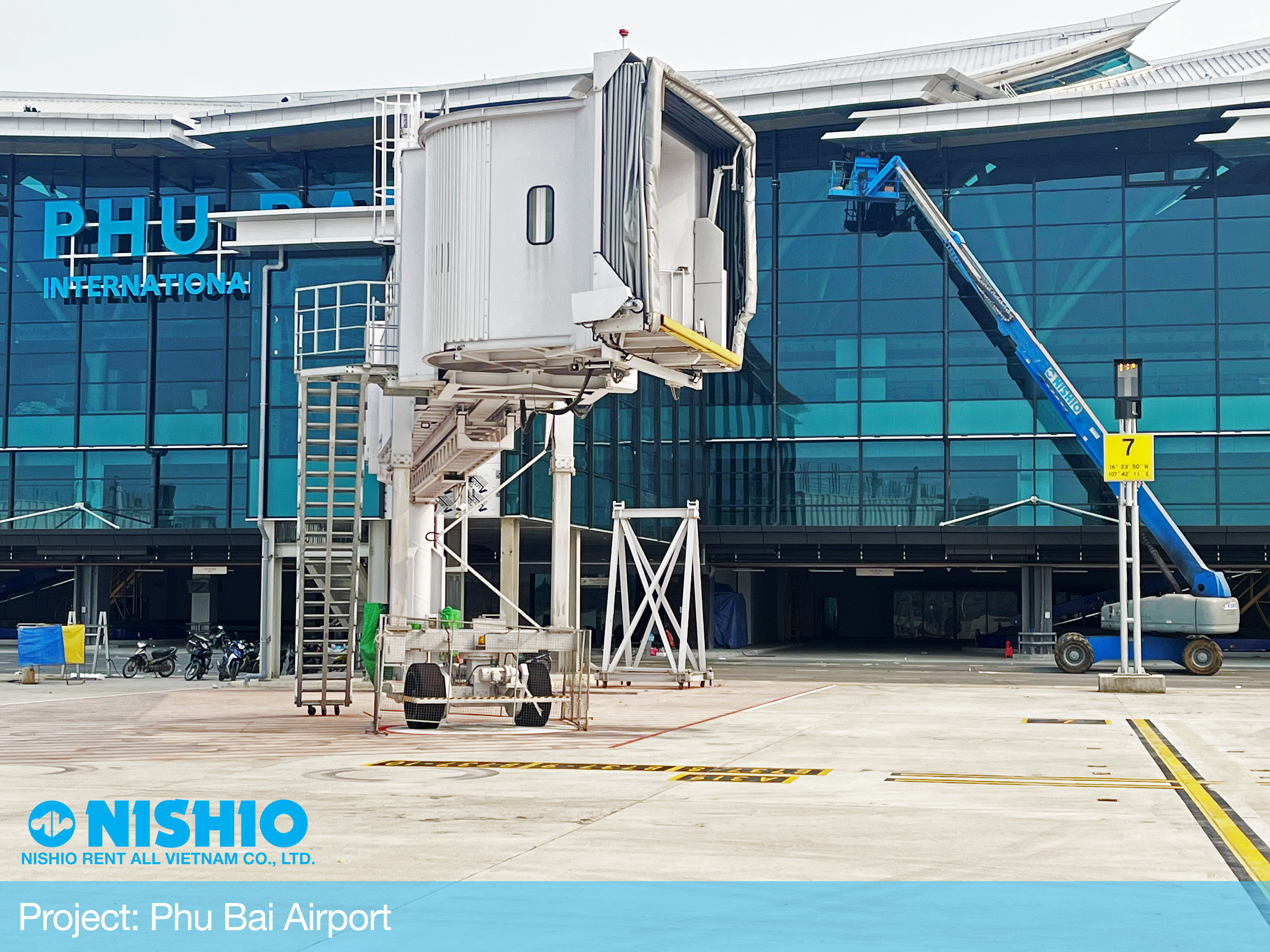 NISHIO is very honored to cooperate with contractors and contribute to the development of Vietnam's aviation industry.
Please contact us if you need to rent equipment in any projects.
HOTLINE:

025 1368 3224