2022/07/29 Product Information
Where to rent or buy Spot Cooler in Vietnam?
The summer weather in Vietnam brings many uncomfortable feelings to workers because of the very high temperature! And in the forecast, it will be hotter…
Are you finding a convenient and saving money way to avoid hot weather for your factory and warehouse?
Have you ever thought about using the Spot Cooler? You should rent or buy it?
Spot Cooler is one of the popular equipment that customers usually come to find from NISHIO in the summer. Let's find out the reasons.

What is Spot Cooler?
Using purpose: Cooling rooms, equipment or people
Most units roll on casters and plug into a wall outlet, so you can place them where you need them.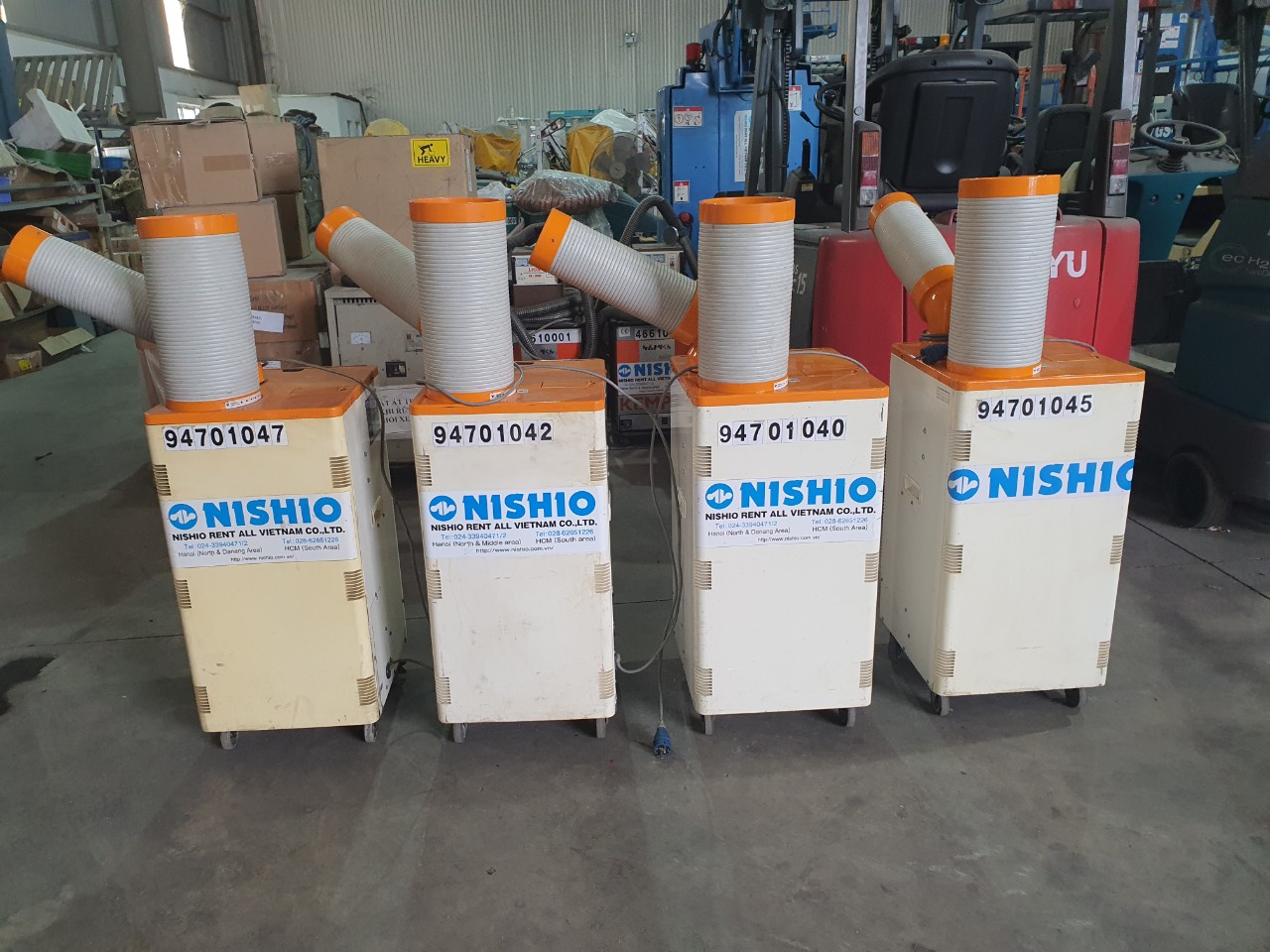 Some examples of Spot Cooler application
Small server rooms: Extra cooling exactly where needed to keep cooler 24/7.
Warehouses/factories: Can provide cool air where the air conditioner cannot install for more working productively in a comfortable environment for your worker.
Logistics: Use it to preserve your goods while you are waiting to move the packages into your warehouse.
Restaurants: Keep your diners comfortable even if the air conditioning breaks down. So that you will not lose your customers.
Special events: Tented events/ outside events can be cooled with temporary air conditioners. Any tent or temporary structure can be conditioned to offer a comfortable environment for guests.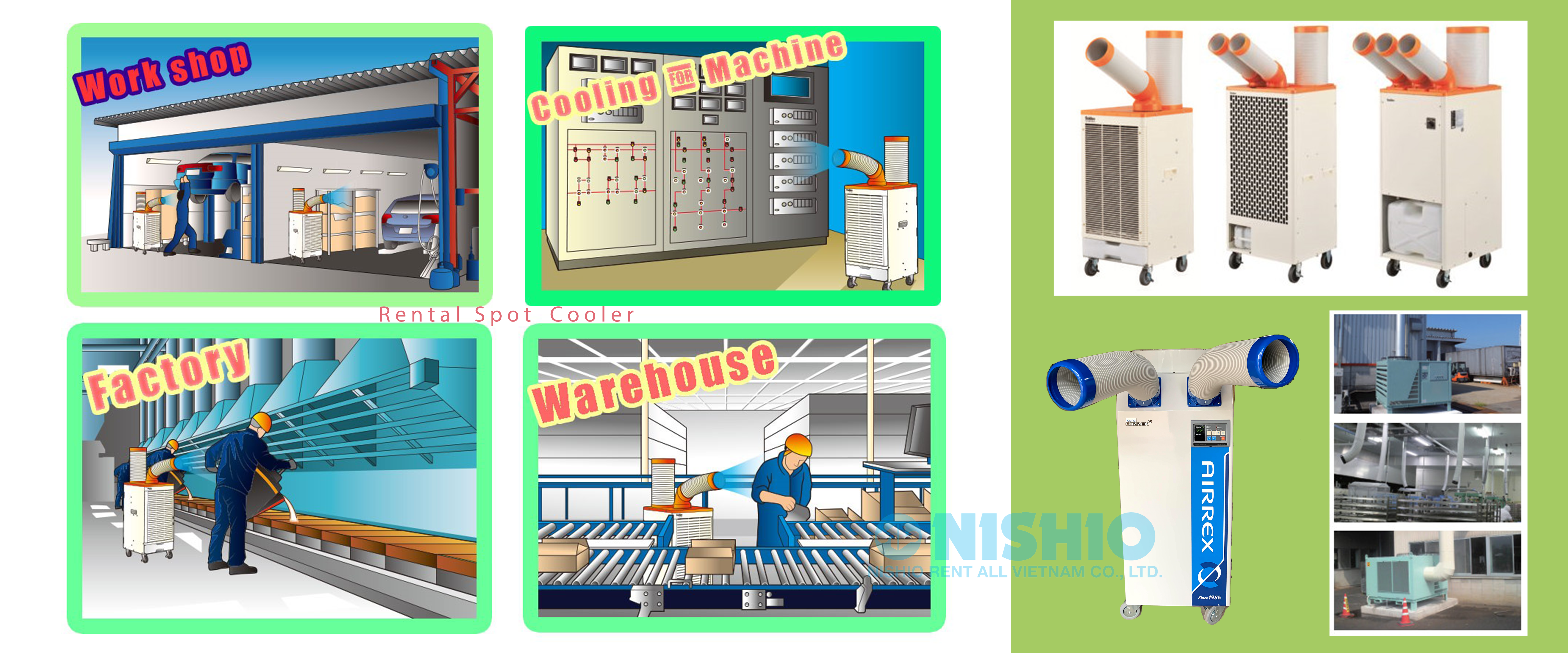 Where to rent or buy Spot Cooler?
Do you need to use Spot cooler in Hanoi, Bac Ninh, Bac Giang, Hai Phong, Da Nang, Ho Chi Minh, Binh Duong, Dong Nai, Vung Tau…?
NISHIO has 7 branches in Vietnam so that we can provide rental service to customers in the North, South and Center areas.
Besides, our mechanic team is always willing to support you if the machine has any problems when you are using our rental service.
If you do not want to rent, you also can purchase Spot Cooler from NISHIO.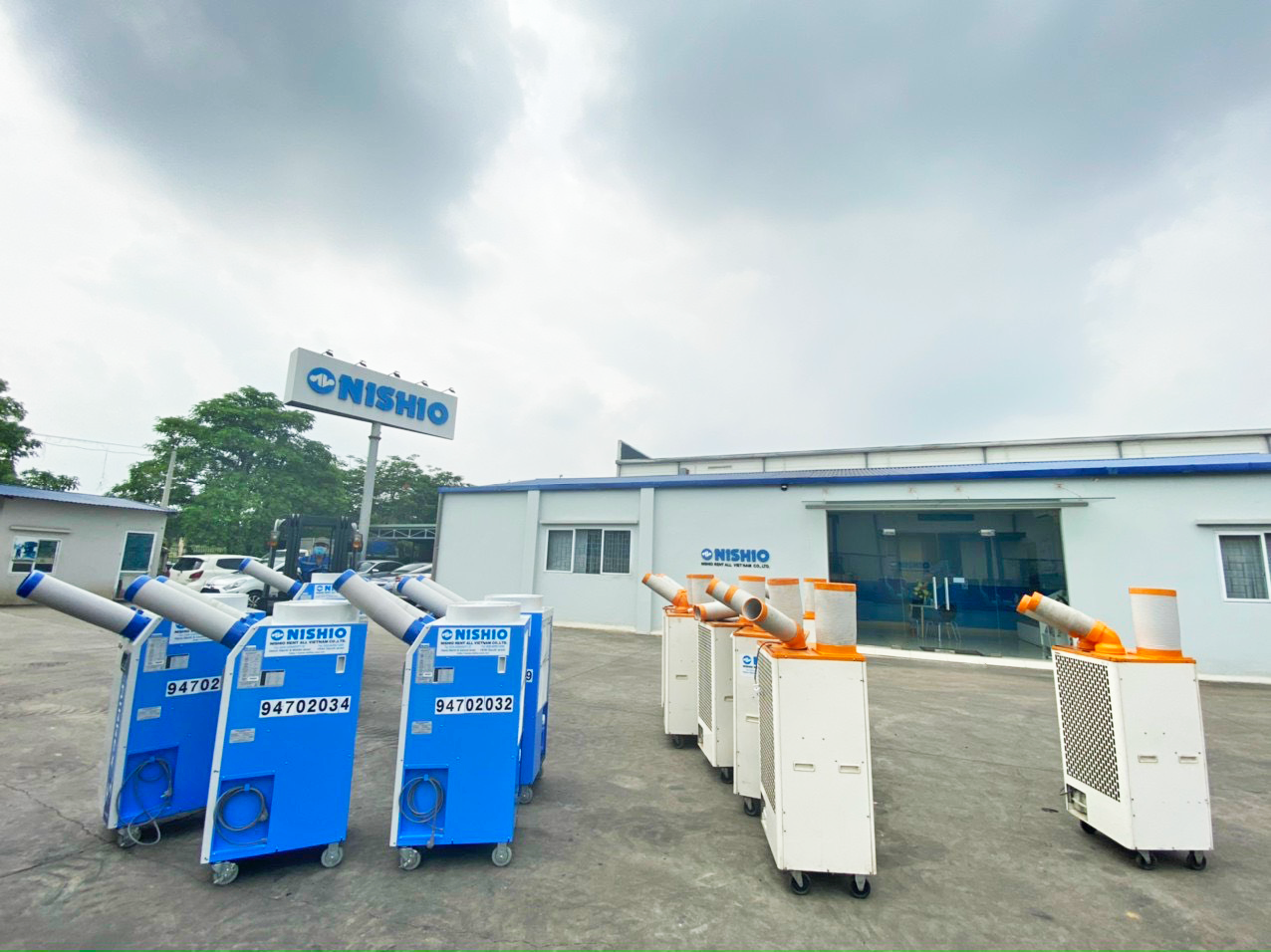 Rental and purchase Spot Cooler quotation
After receiving your inquiry, our sales department will check it and give you a suitable price.
Please send your contact here or give us a call to the Hotline number 02513683224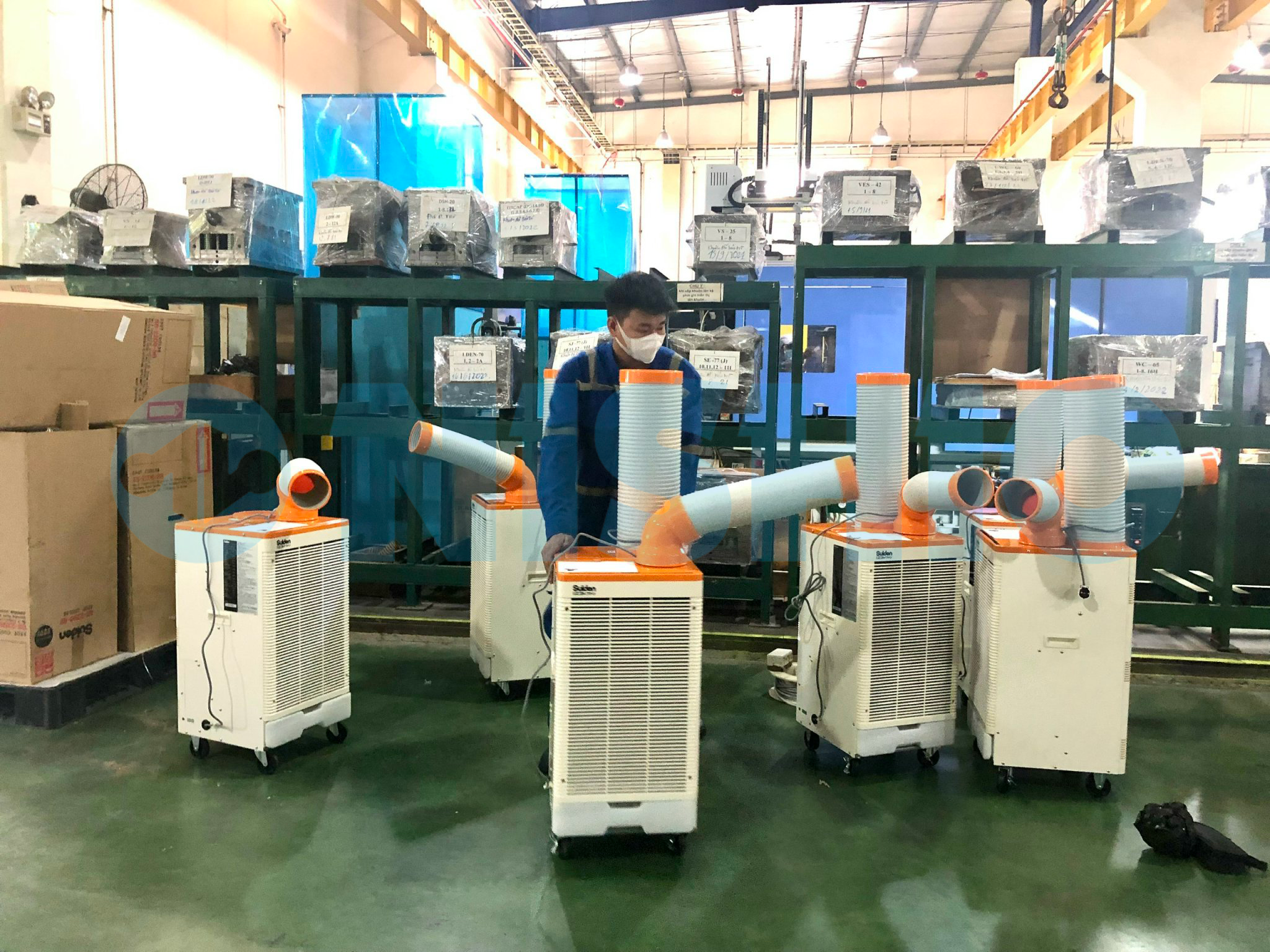 For your reference
How does Spot Cooler work?
How to Install and Use a Spot Cooler?
How to Know What Size Spot Cooler You Need?
How to Maintenance a Spot Cooler?
Please read more here
HOTLINE:

025 1368 3224