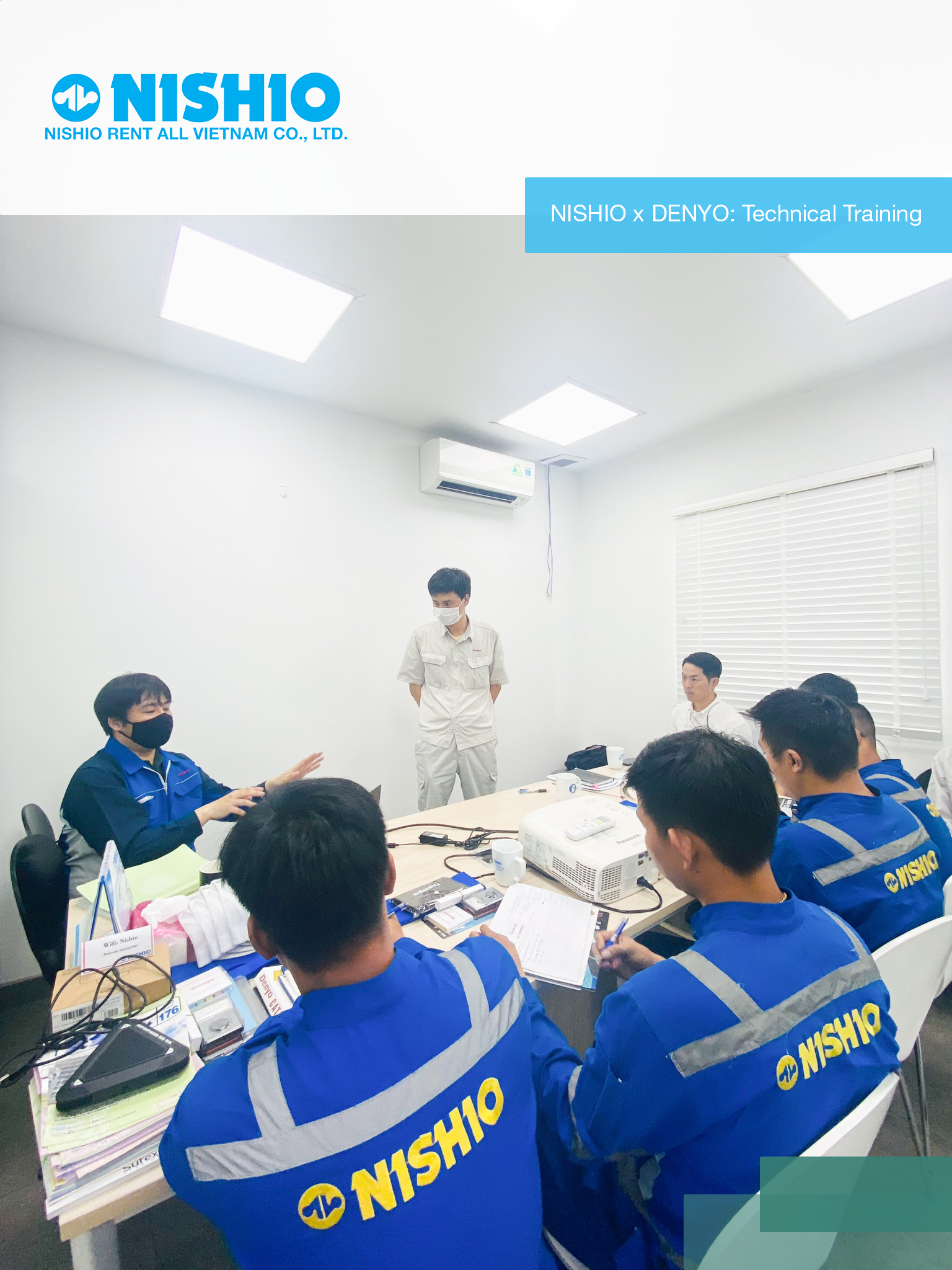 2023/04/27

NISHIO News

Nishio Rent All Group and Denyo Group have been staying in a very close-knit since we choose Denyo as the biggest Generator supplier. Denyo not only has a good quality product but also has friendly and professional service. They usually update and train their customer regularly. This week, we were glad to meet Denyo technical experts team to visit Nishio Vietnam and join their training course about Denyo Generator for mechanics. Photo: NISHIO RENT ALL VIETNAM x DENYO VIETNAM at Nishio Ho Chi Minh office & equipment center. This is a Service training course that includes operation, performance practices, and troubleshooting for Diesel Engine Driven AC Generator. After this course, mechanics can comprehend how to investigate common generator failure causes and the test methods on parts & components to find the root cause. Photo: Test measurements on the DCA-125SPK Nishio's new technician members always have the opportunity to participate in training courses with leading experts from major machinery manufacturers such as Denyo. For Nishio experienced technicians, it is also very important to continuously improve and update their knowledge about new models in the market. Photo: Nishio's mechanic was pleased to receive the certificate from Denyo. We are special thanks to Denyo for your professional training and support. It will help us a lot to bring the best service to our customers in Vietnam.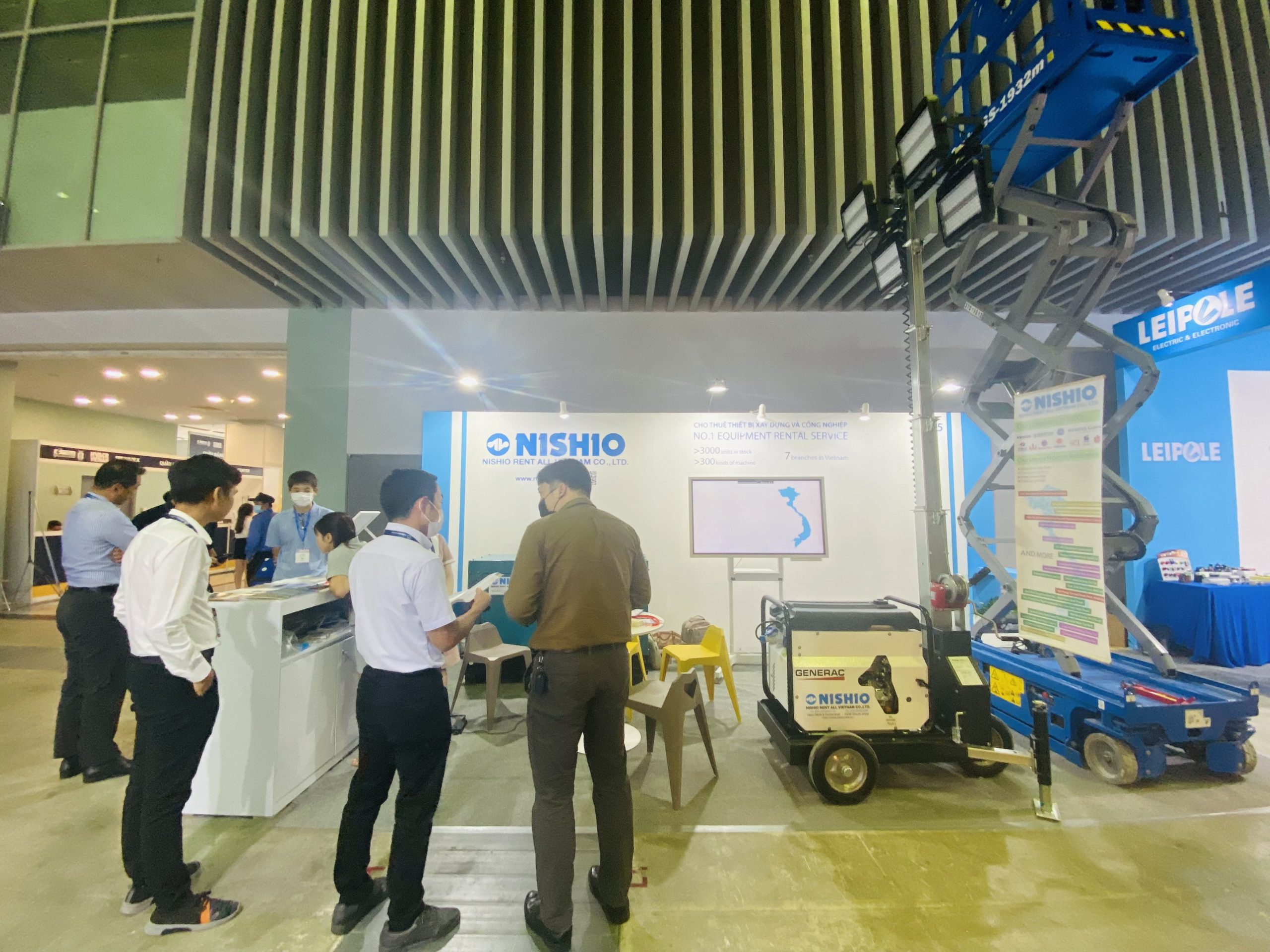 2022/09/13

NISHIO News

NISHIO participated at Electric and Power Vietnam International Exhibition 2022 with Denyo and Generac
Electric & Power Vietnam 2022 – The international exhibition and conference on technology, equipment, coordination solutions, electricity transmission and renewable energy in Vietnam is a 2-in-1 comprehensive event on electricity and energy. The exhibition gathers more than 200 exhibitors from 14 countries/regions, operating in diverse fields such as Electricity / Power Generation companies, Transmission companies, Electrical Distribution, Electromechanical Contractors, Contractors / Owners / and many other business categories. This time, NISHIO displayed three kinds of equipment: Scissor Lift (GS1932m-Genie), Lighting Mobile Tower (MT2-Generac Mobilde) and Generator (DCA25-Denyo): We are very glad to welcome visitors, customers, partners, businesses, domestic and foreign trade associations, etc. to the NISHIO VIETNAM exhibition booth. Special thanks for the direct support from representatives of DENYO and GENERAC MOBILE during the exhibition. This event helps us to develop and expand the market in Vietnam with advanced equipment and the best service quality. Hope to see you again at the upcoming exhibitions.