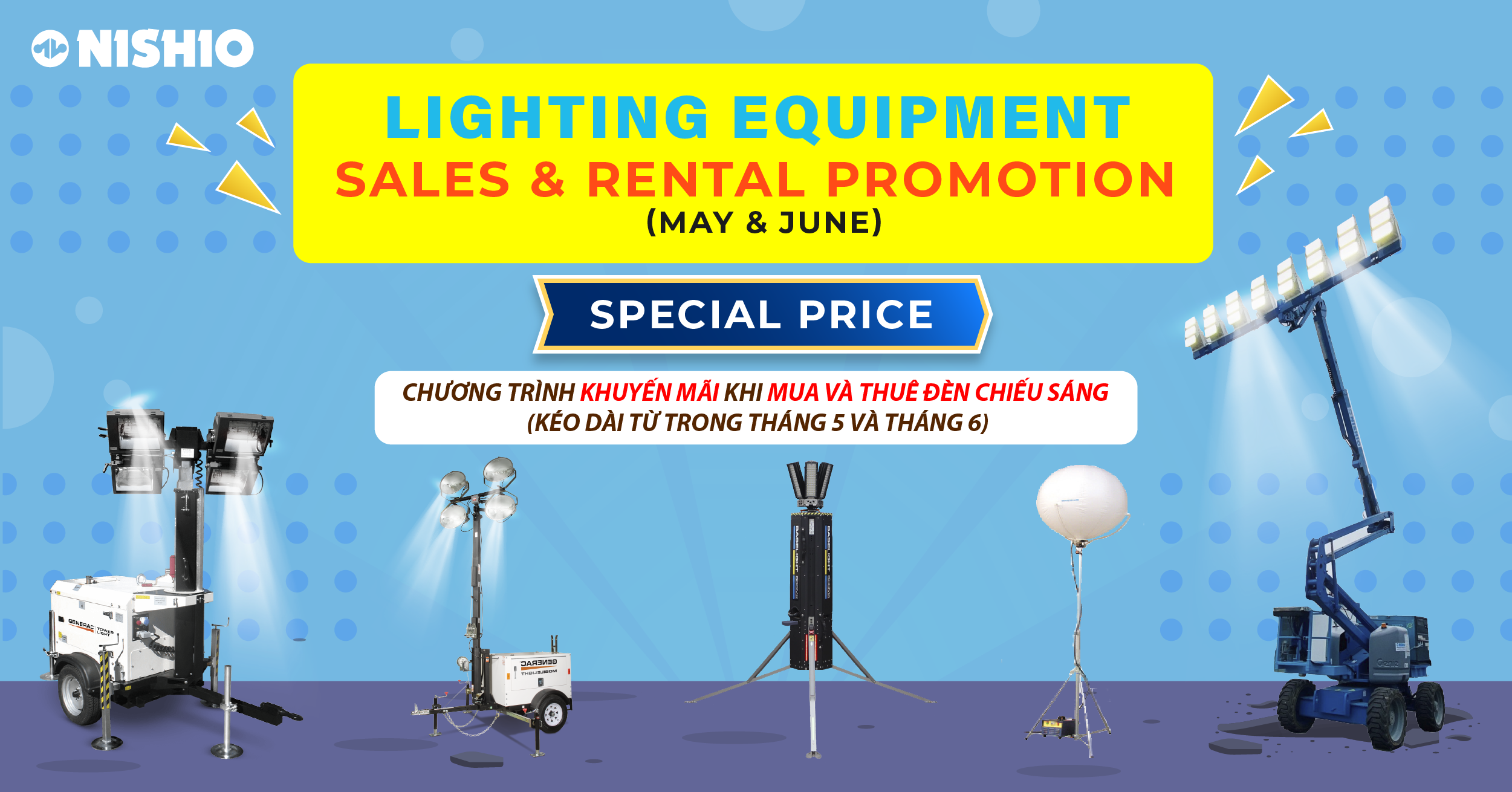 In order to support our valued customer's night job, we are pleased to inform you about the promotion of Lighting Equipment from Nishio Rent All as below: Rental: May and June order > 30% discount from standard price for all lighting equipment lineup Sales (New Equipment): LED Light Tower 350×4 "VTevo" Sales (Used Equipment): Mini Tellastar 400Wx4 "NTC46W" Cube Tellastar 1000Wx4 "HTYW-7M5" Light Tower 1000Wx4 "RL4" Light Tower 1000Wx4 "VT8" LED Light Tower 350Wx4 VTevo You can reference our Lighting equipment here Please contact us via our website contact form to get more information!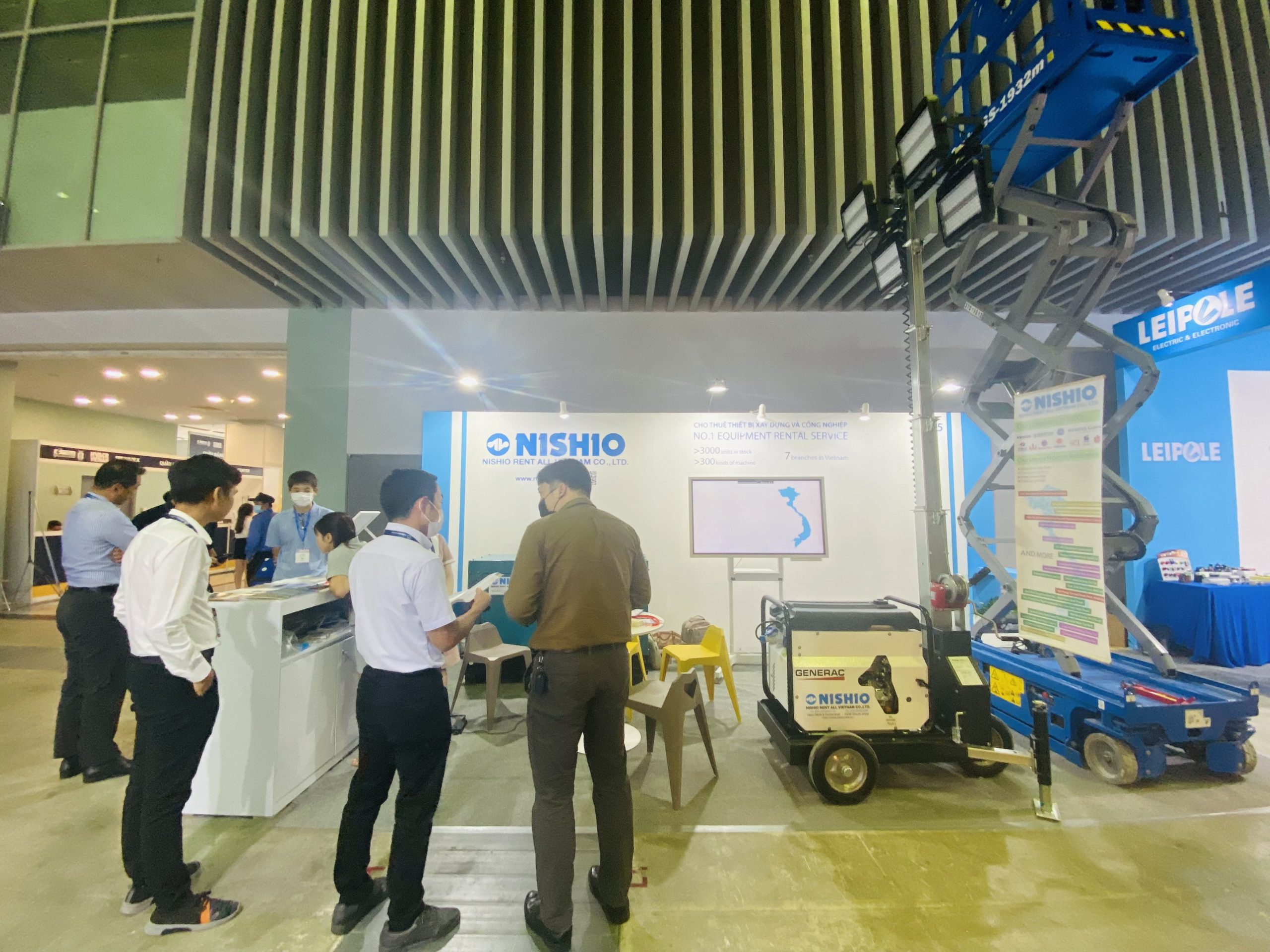 2022/09/13

NISHIO News

NISHIO participated at Electric and Power Vietnam International Exhibition 2022 with Denyo and Generac
Electric & Power Vietnam 2022 – The international exhibition and conference on technology, equipment, coordination solutions, electricity transmission and renewable energy in Vietnam is a 2-in-1 comprehensive event on electricity and energy. The exhibition gathers more than 200 exhibitors from 14 countries/regions, operating in diverse fields such as Electricity / Power Generation companies, Transmission companies, Electrical Distribution, Electromechanical Contractors, Contractors / Owners / and many other business categories. This time, NISHIO displayed three kinds of equipment: Scissor Lift (GS1932m-Genie), Lighting Mobile Tower (MT2-Generac Mobilde) and Generator (DCA25-Denyo): We are very glad to welcome visitors, customers, partners, businesses, domestic and foreign trade associations, etc. to the NISHIO VIETNAM exhibition booth. Special thanks for the direct support from representatives of DENYO and GENERAC MOBILE during the exhibition. This event helps us to develop and expand the market in Vietnam with advanced equipment and the best service quality. Hope to see you again at the upcoming exhibitions.