2023/05/24 Product Information
High quality generators for rent in Vietnam Industrial zones and construction projects (from daily to yearly)
Are you worried about rotating power outages this summer?
Production work stopped suddenly due to the power failure, seriously affecting the whole enterprise, what to do?
If you need to rent generators urgently, you can contact us anytime!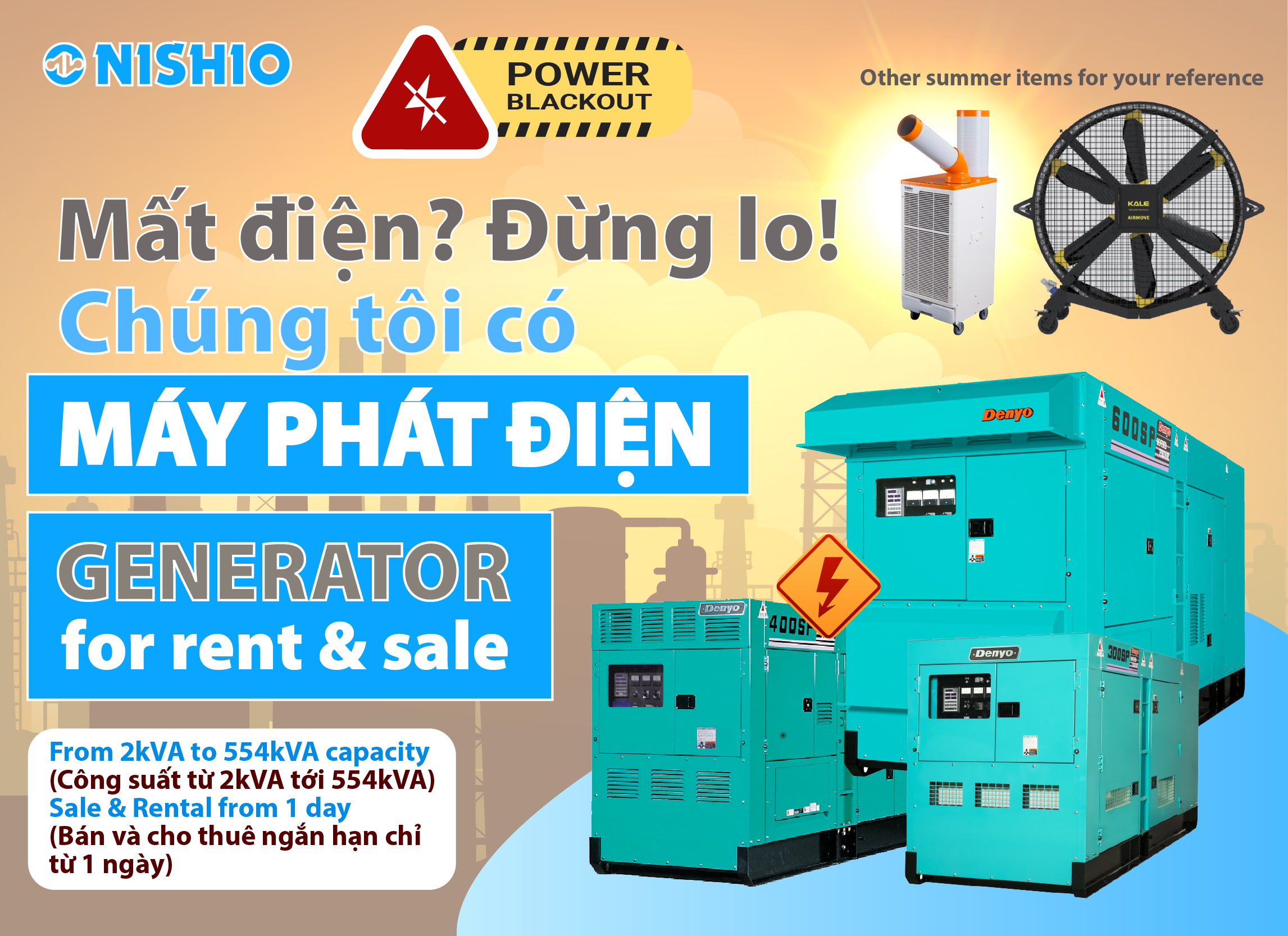 "Vietnam Electricity Company (EVN) says more heat waves are set to hit the northern region this summer that may cause local overload for the power system, increasing the risk of large-scale blackouts.
In a report recently, EVN used the word 'emergency' to talk about difficulties in operating the system and ensuring the electricity supply for the dry season. They held that in the event of extreme situations, the northern region may face a power shortage of up to 1,600- 4,900 MW in May and June." (Vietnamnews.vn)
The situation of power cuts in this summer will likely become much worse than in previous years. Therefore, businesses need to have contingency plans for power shortages right now.
One of those options is to prepare a few generators with a capacity suitable for the production scale of the business. But the use of generators in factories, factories… usually only occurs in the summer or early stages of construction projects, the investment costs (generator costs) are also quite high. Meanwhile, generator rental service includes maintenance costs by highly qualified mechanic who have professional skills. Because of these reasons, many businesses often choose to rent generators in case of need instead of buying new ones.
Where to rent the generator in Vietnam?
There are many generator rental companies in Vietnam, but be careful when choosing a supplier. Because generators are like other big machines, it is necessary to ensure the safety of users and those around them. You should avoid choosing too old generators or generators that you do not know their origin.
Some other important factors when choosing a generator rental company are:
Check if the machine is genuine or not.
Does the machine guarantee 100% capacity?
Their after-sales service (maintenance).
Do they have a highly qualified mechanic team?
You better choose partners of famous brands.
Nishio's Japanese quality Generator rental service in Vietnam
Generators are one of our main machines for rent. NISHIO RENT ALL VIETNAM company (NRAV) is committed to renting only safe and quality generators.
NRAV headquarters and warehouse are based in Thach That, Hanoi City, and other branches throughout the country. We are proud to be the largest generator supplier in Vietnam.
Headquarters and North warehouse: Thach That – Quoc Oai Industrial Park, Km18 Thang Long Boulevard, Quoc Oai, Hanoi City.
Phone number: 02433940471
South branch: 990 Xa Lo Ha Noi, Residential 2, Binh Da Ward, Bien Hoa City, Dong Nai Province
Phone number: 02513683224
Other branches: Hai Phong, Da Nang, Quang Nam.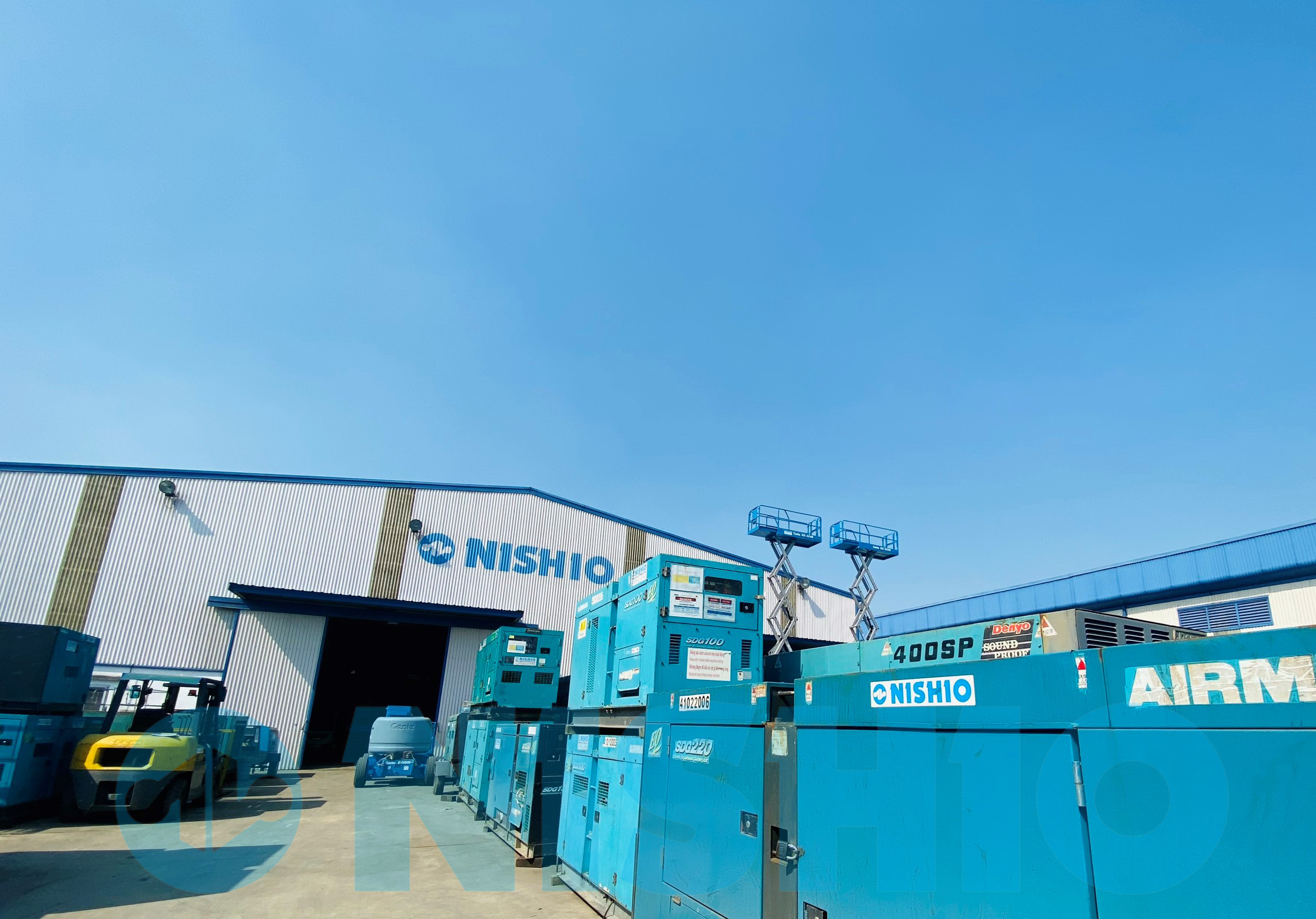 Photo: Nishio Hanoi's high-quality generator warehouse
When there is an unexpected power failure, just pick up the phone and call the Hotline or contact us via the website, we will transfer your information to the sales department and give the fastest quote. After that, the generator will be thoroughly checked before being delivered to the customer site. Our mechanic will also guide until the customer can understand the operating rules.
We are proud to be partners of DENYO, AIRMAN – the oldest and most prestigious generator manufacturer in the world, customers can rest assured when using generators that Nishio provides. (Refer: "NISHIO participates in Electric & Power Vietnam 2022 with Denyo and Generac")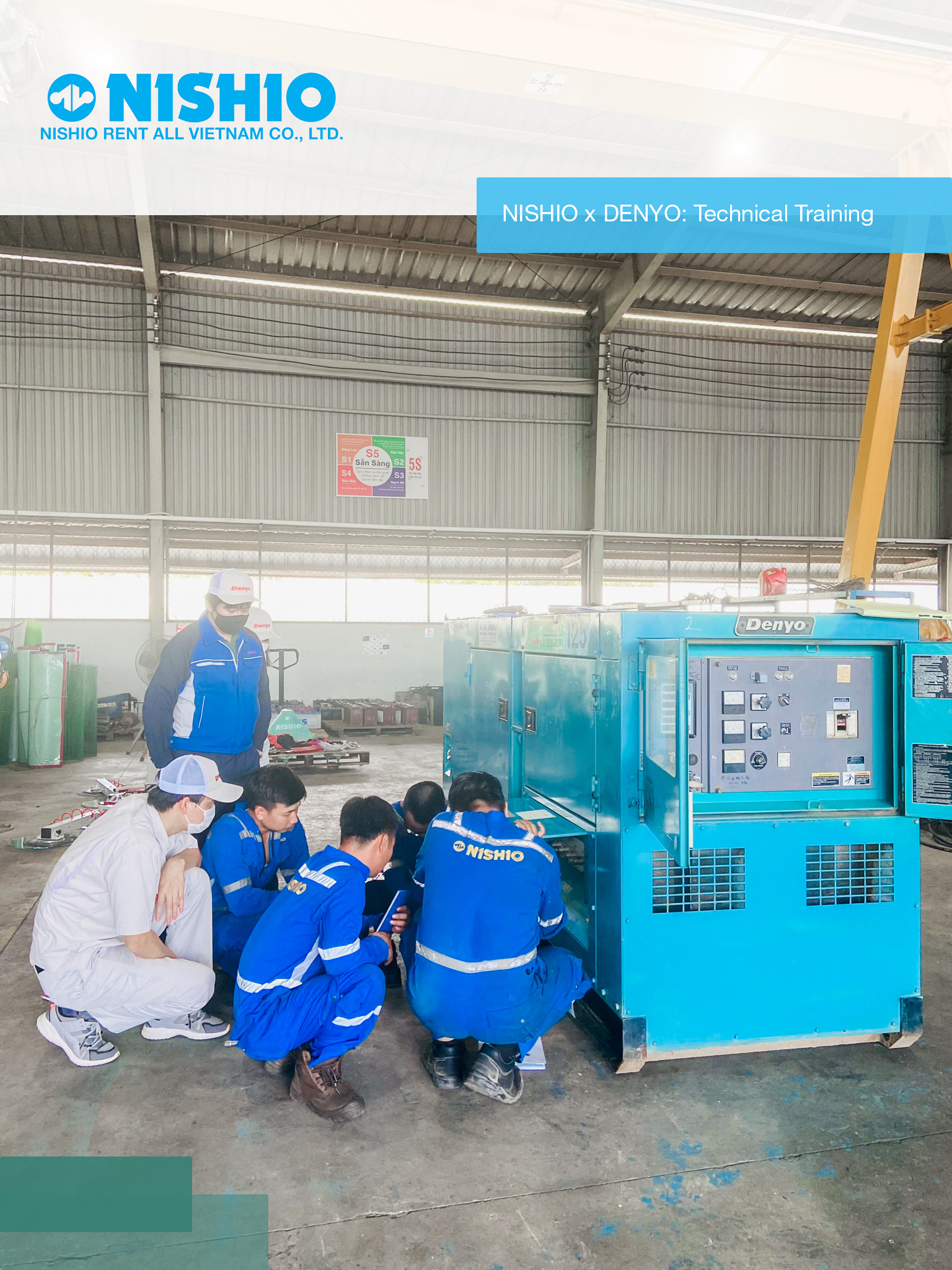 Photo: "Denyo organized a generator training course for Nishio's mechanic"
The generator models at Nishio
Below is a line of generators that we are supplying customers.
Shindaiwa DGW310MC (9.9 kVA)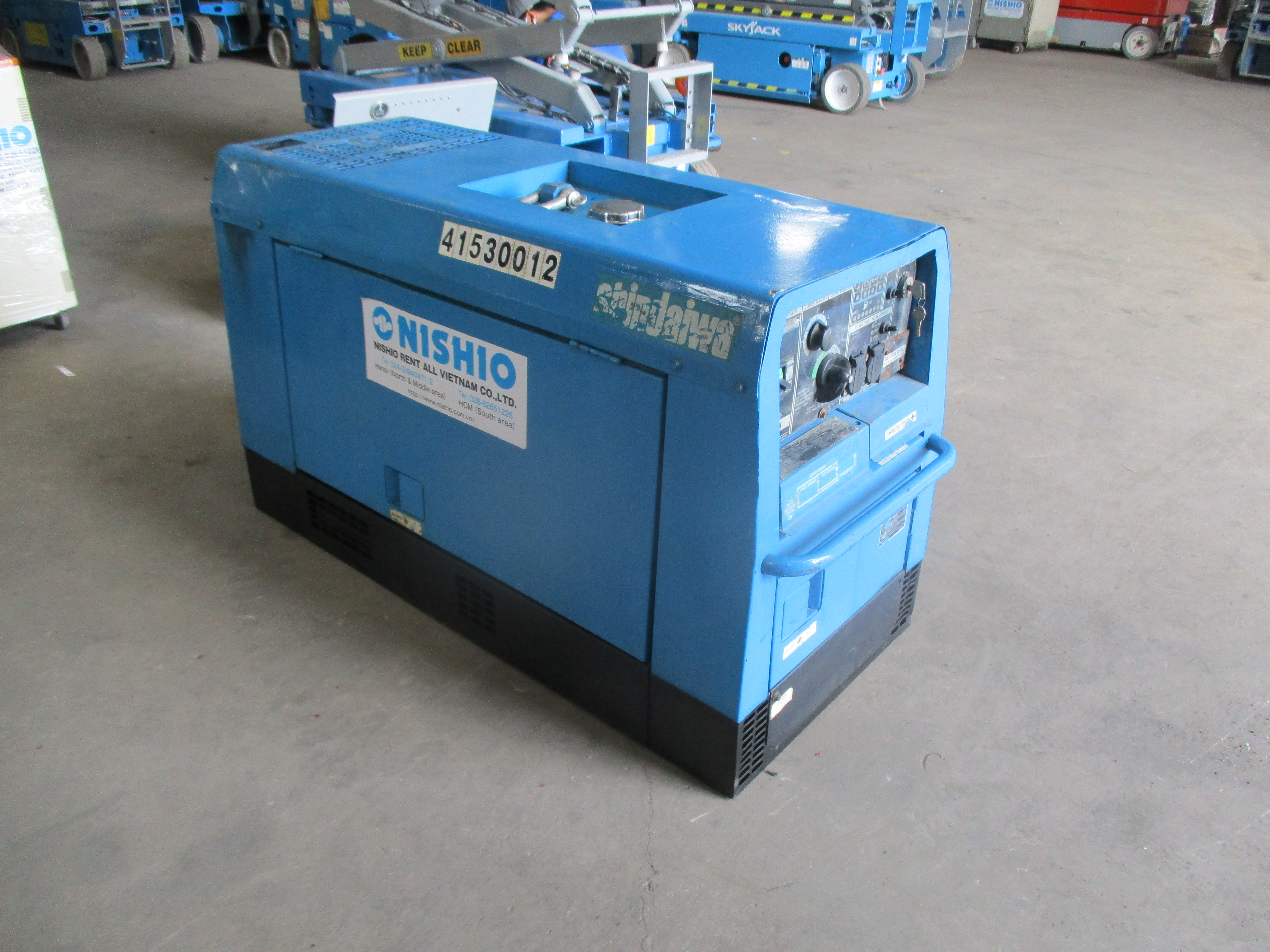 Denyo DCA25 and Airman SDG25 (20kVA)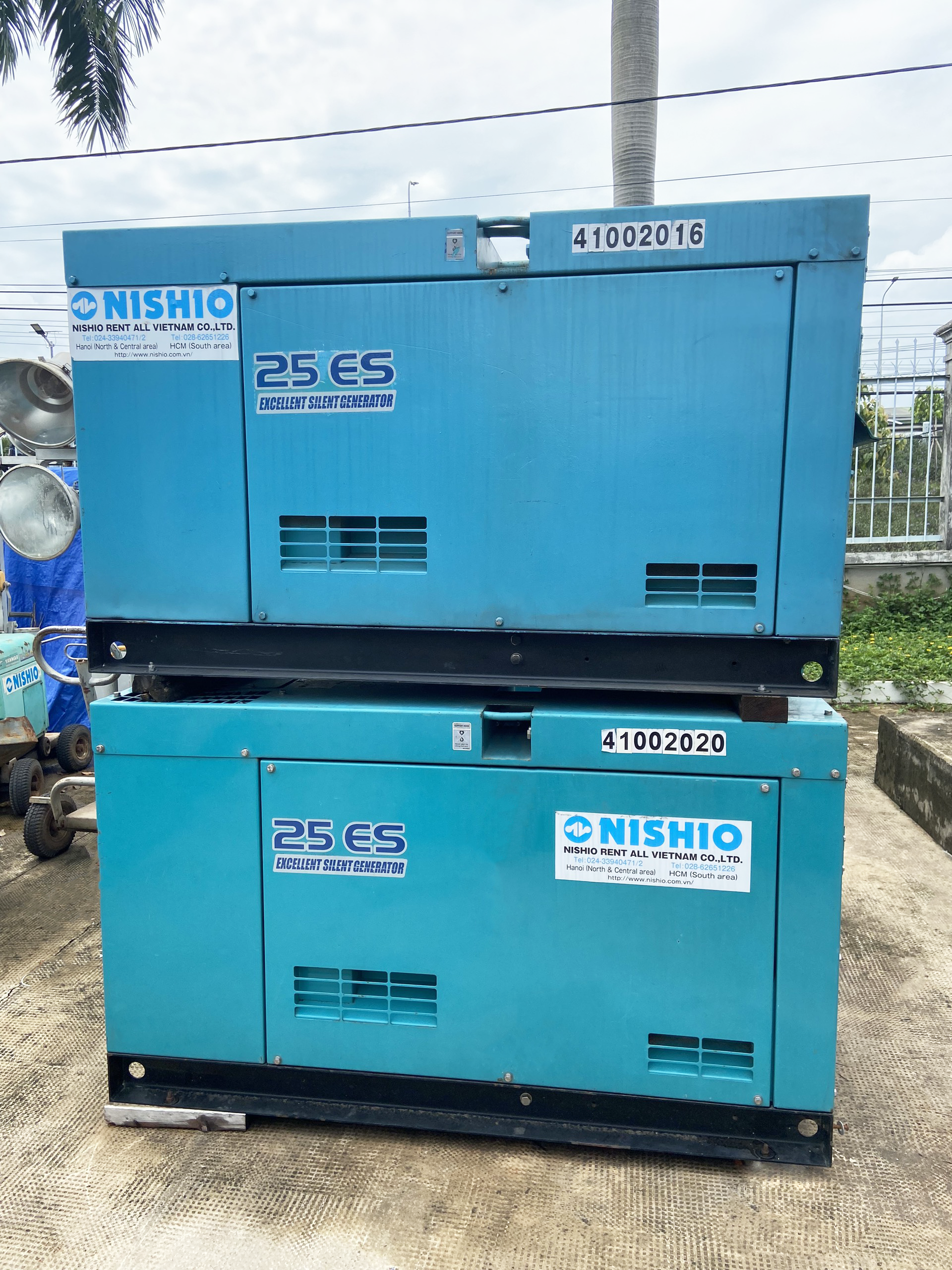 Denyo DCA45 (37kVA)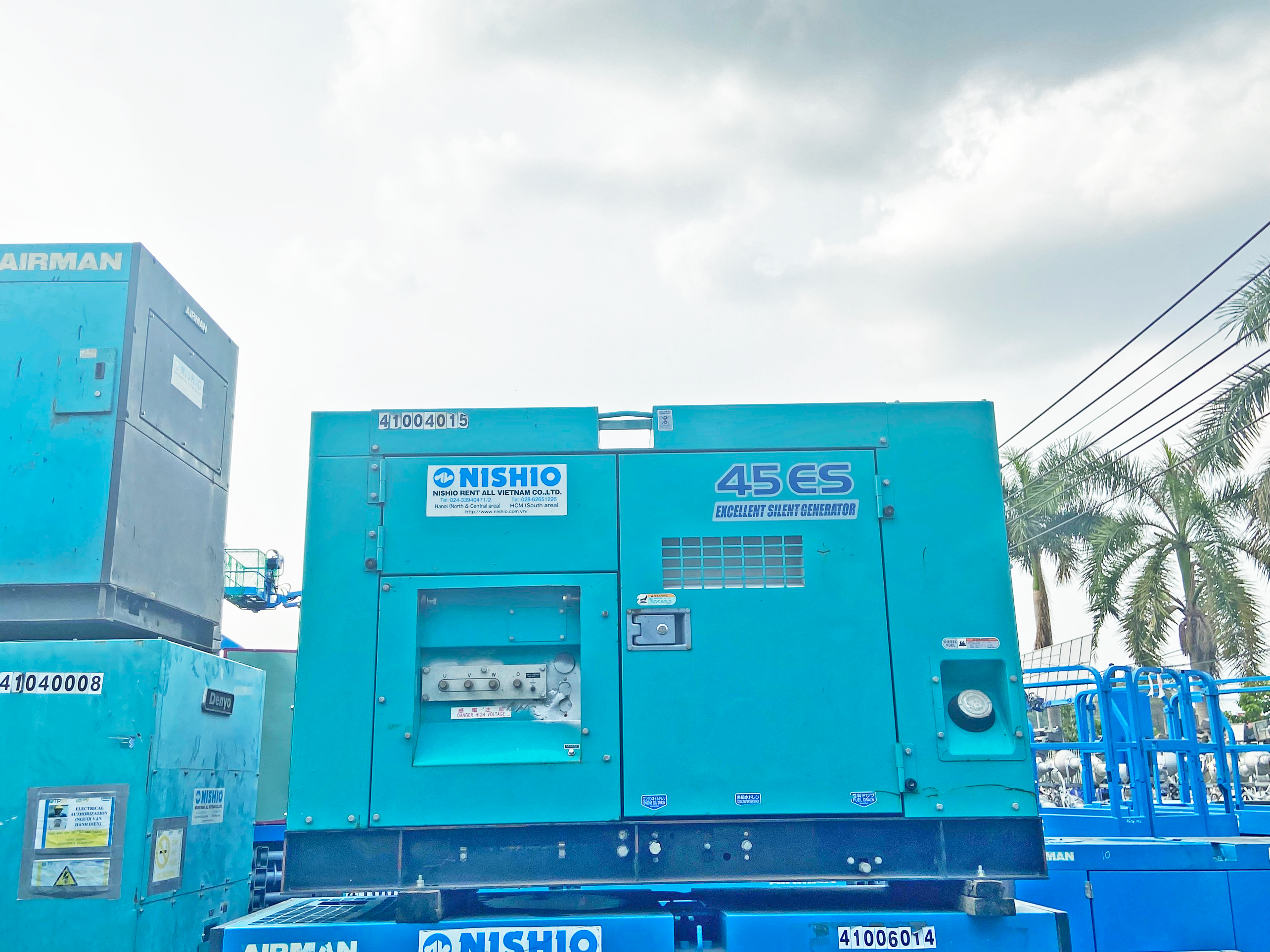 Airman SDG45 (37kVA)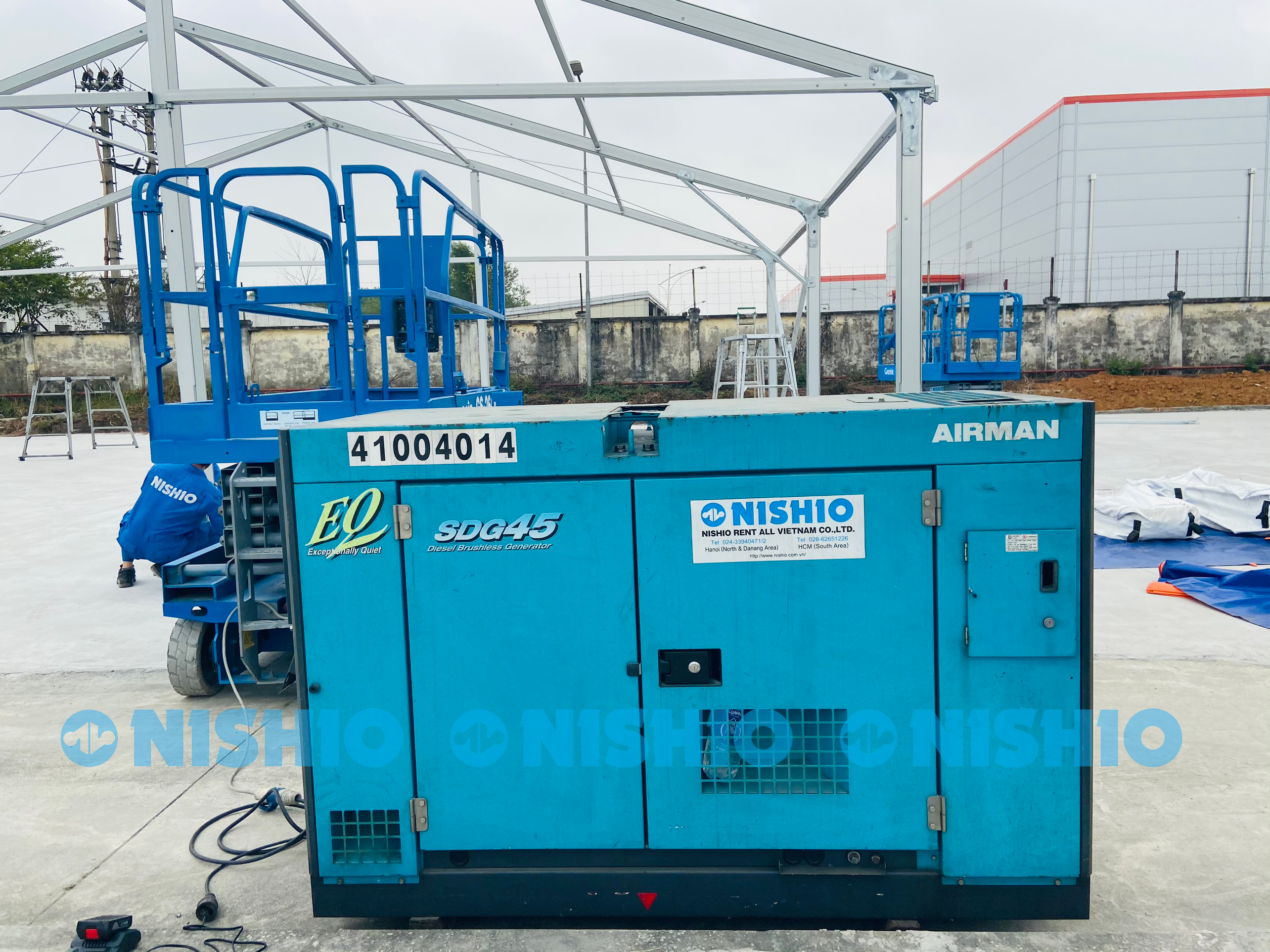 Denyo DCA60 (50kVA)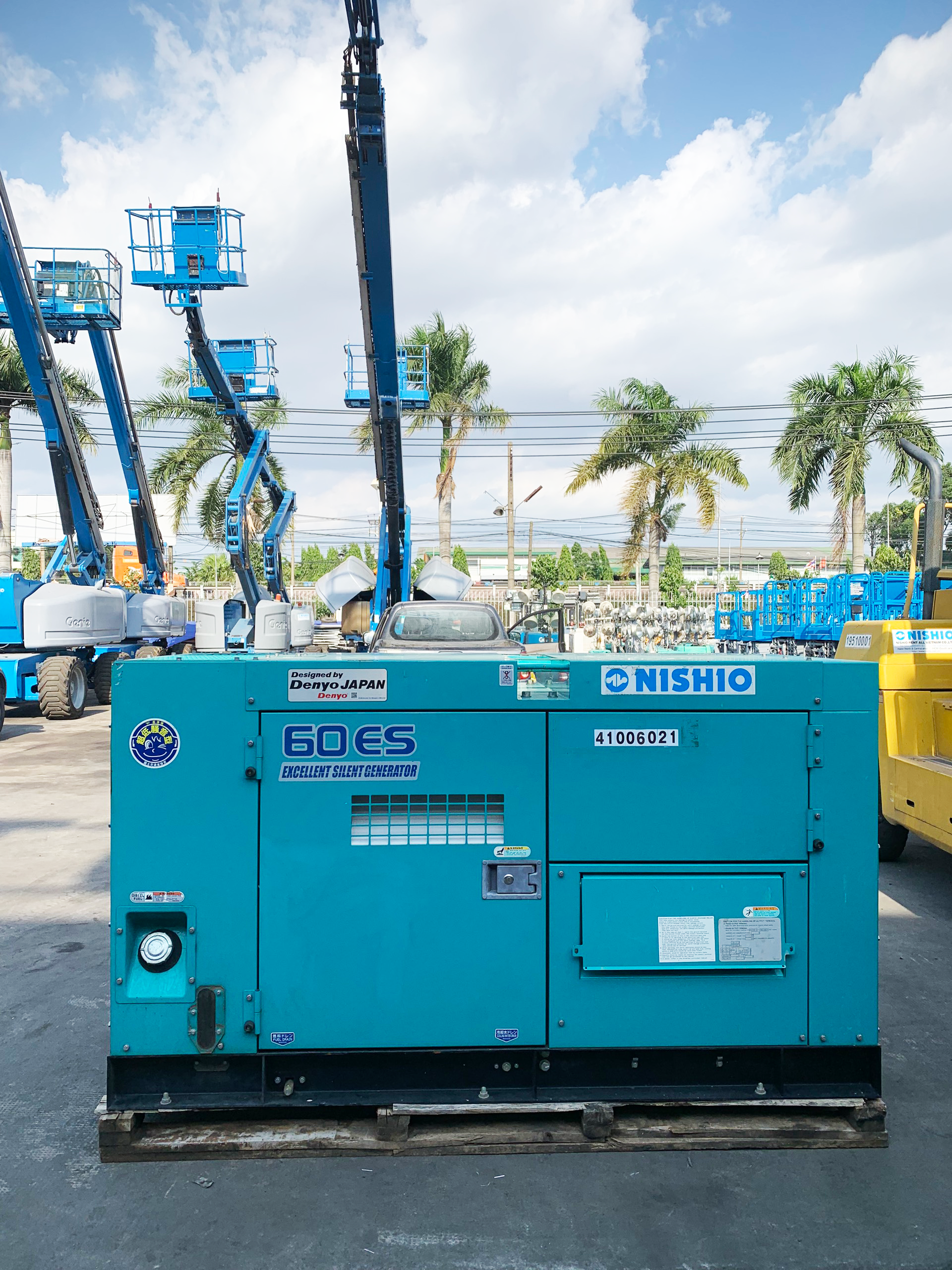 Airman SDG60 (50kVA)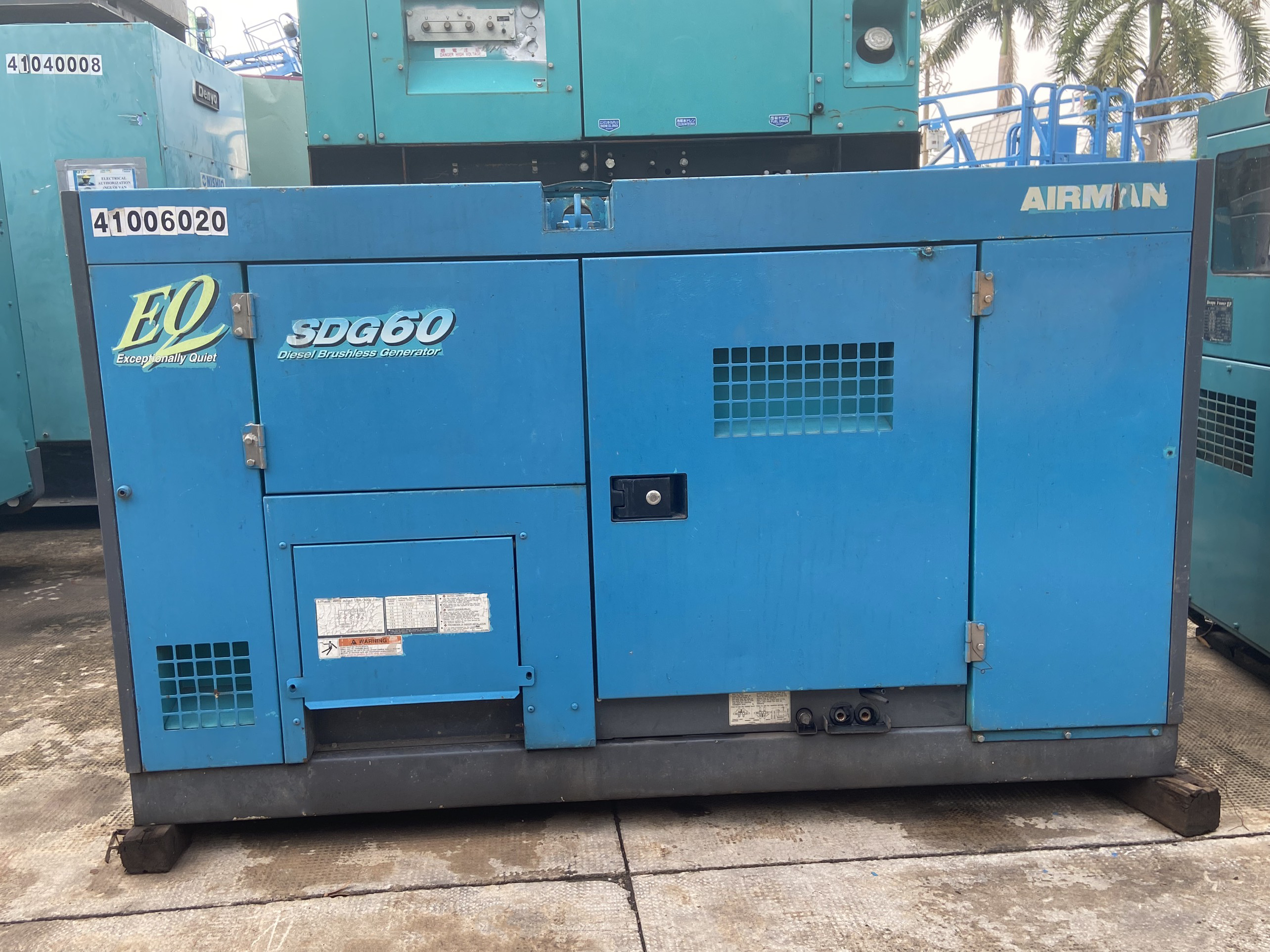 Denyo DCA90 (74kVA)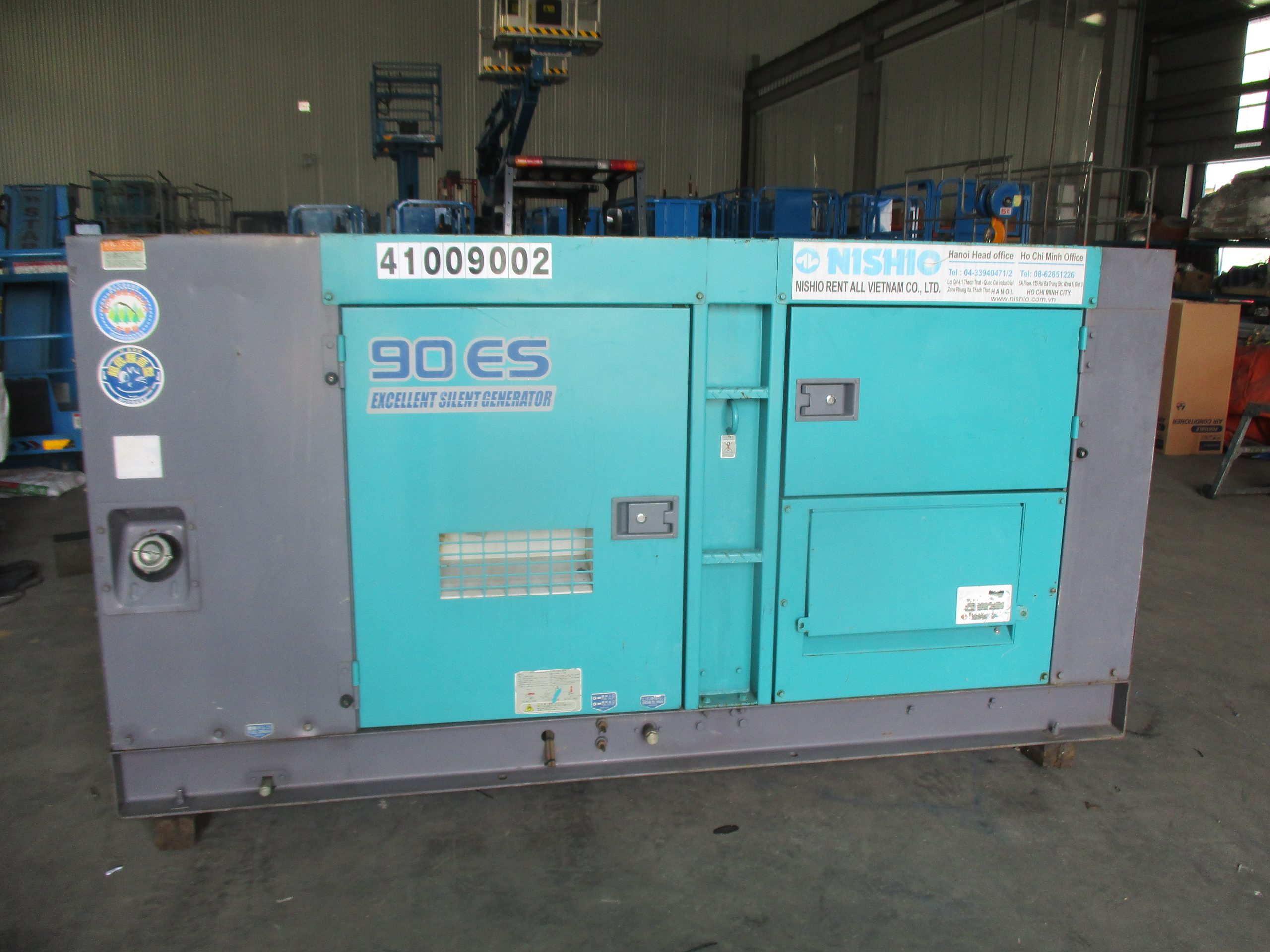 DCA100 (80kVA)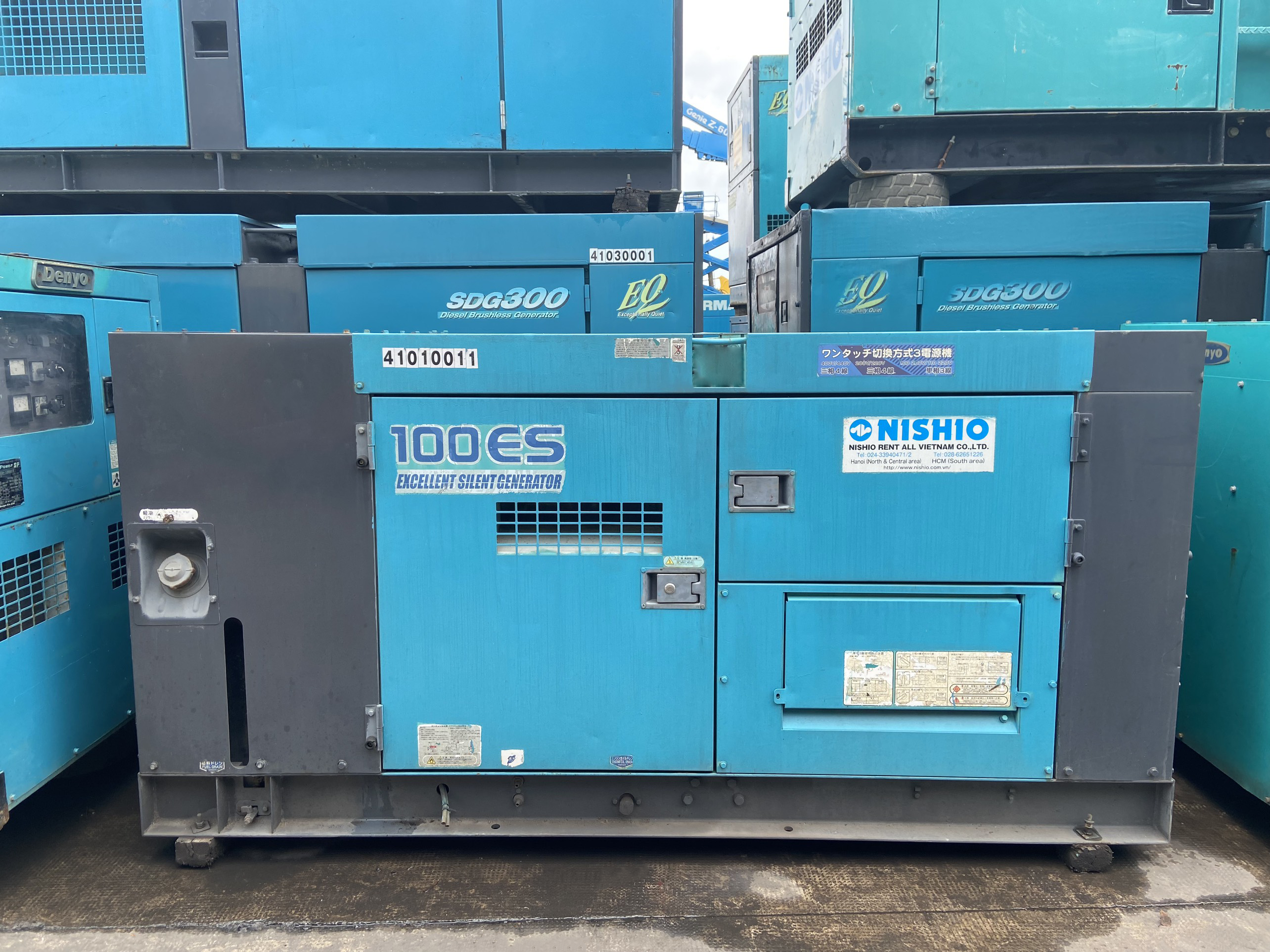 Airman SDG100 (80kVA)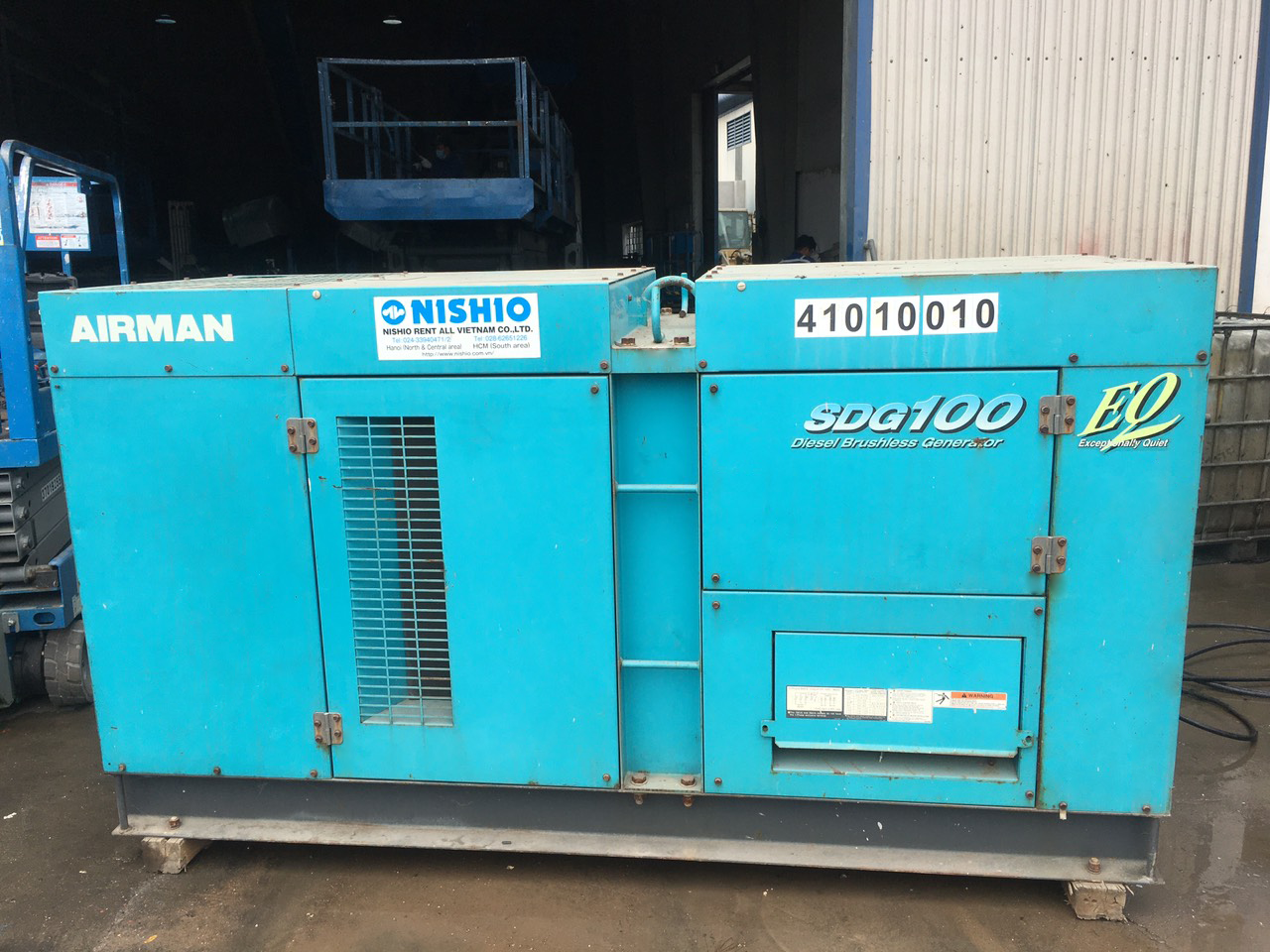 Denyo DCA125 (100kVA)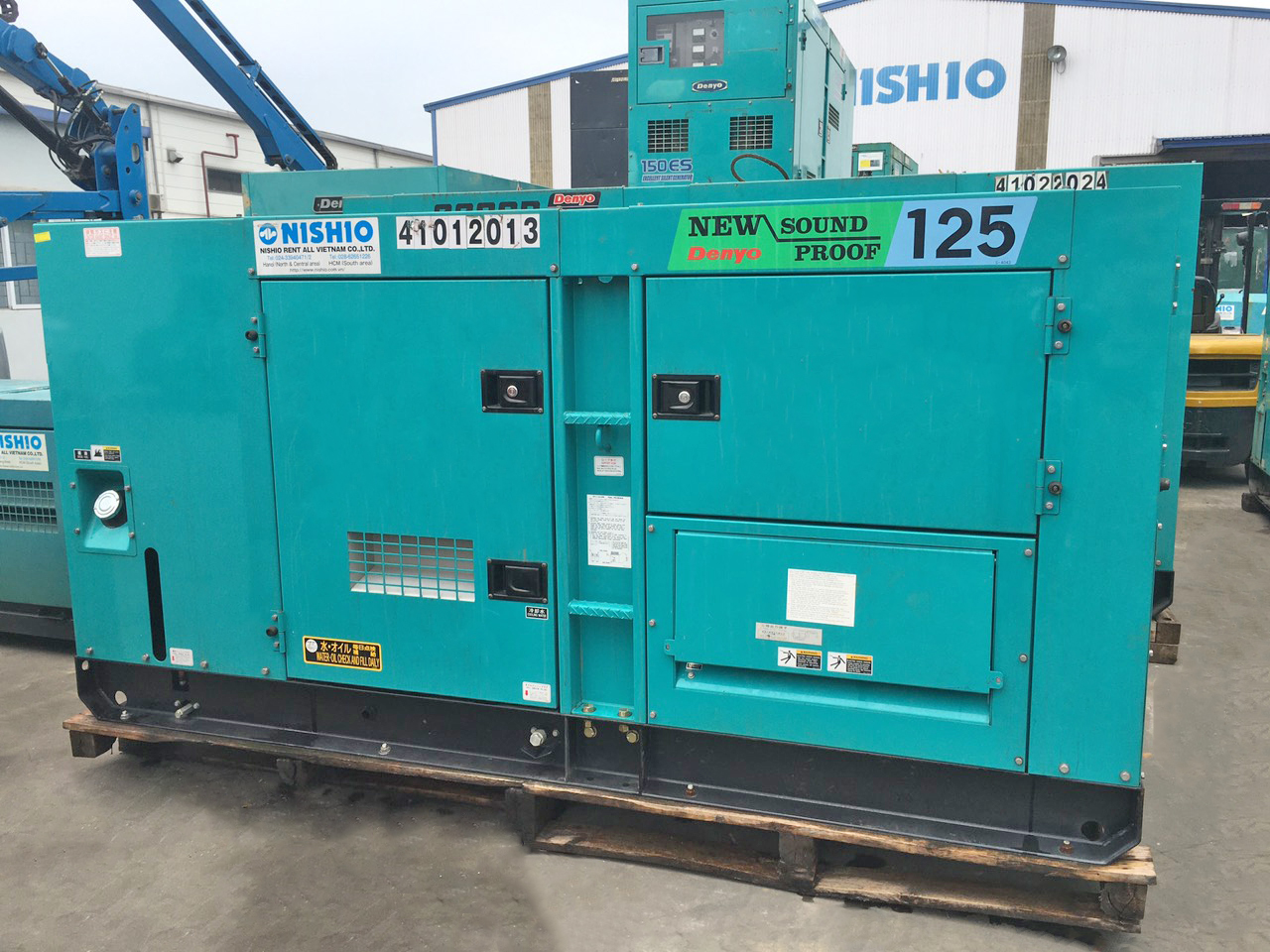 Airman SDG150 (125kVA)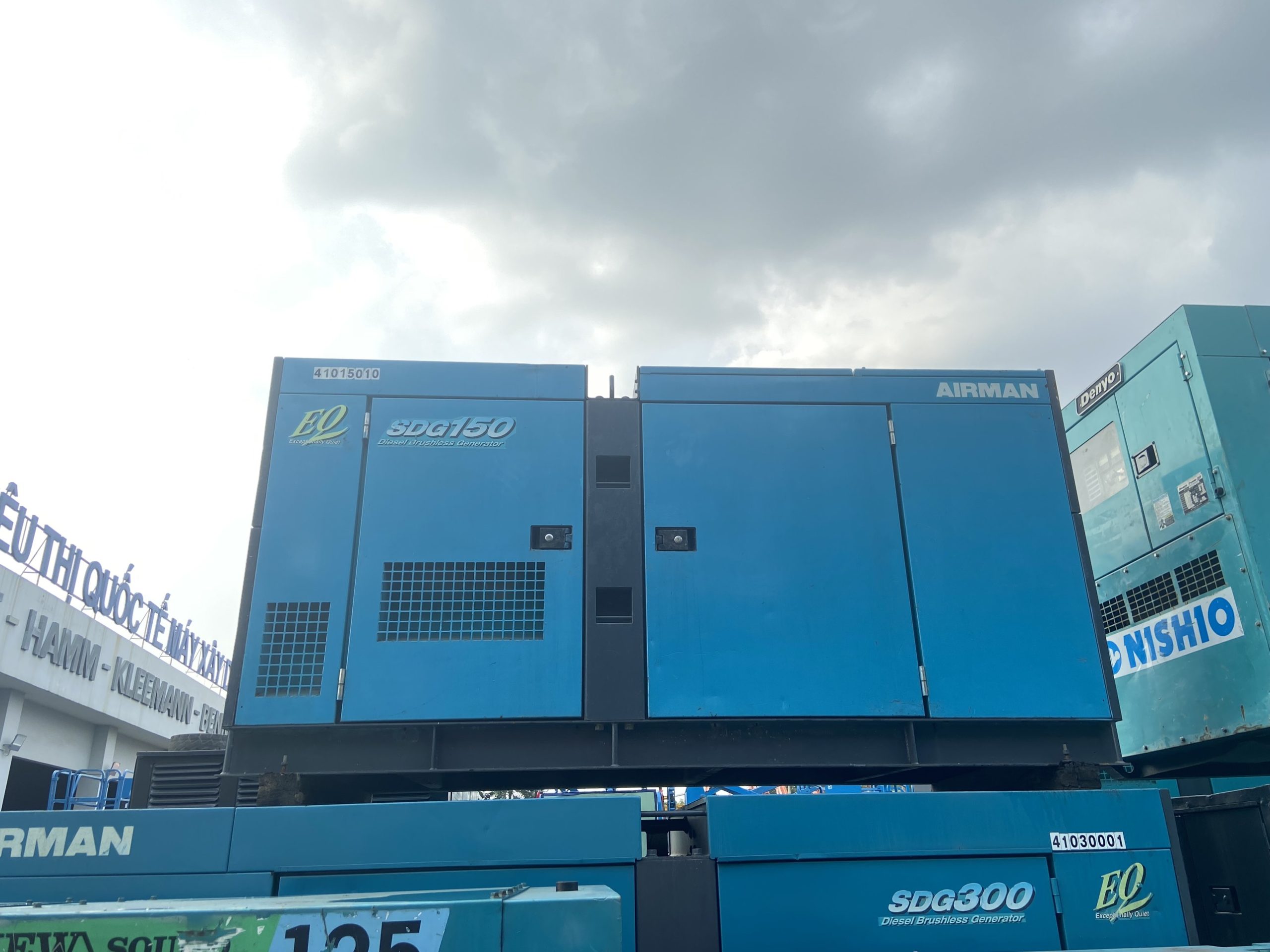 Denyo DCA150 (125kVA)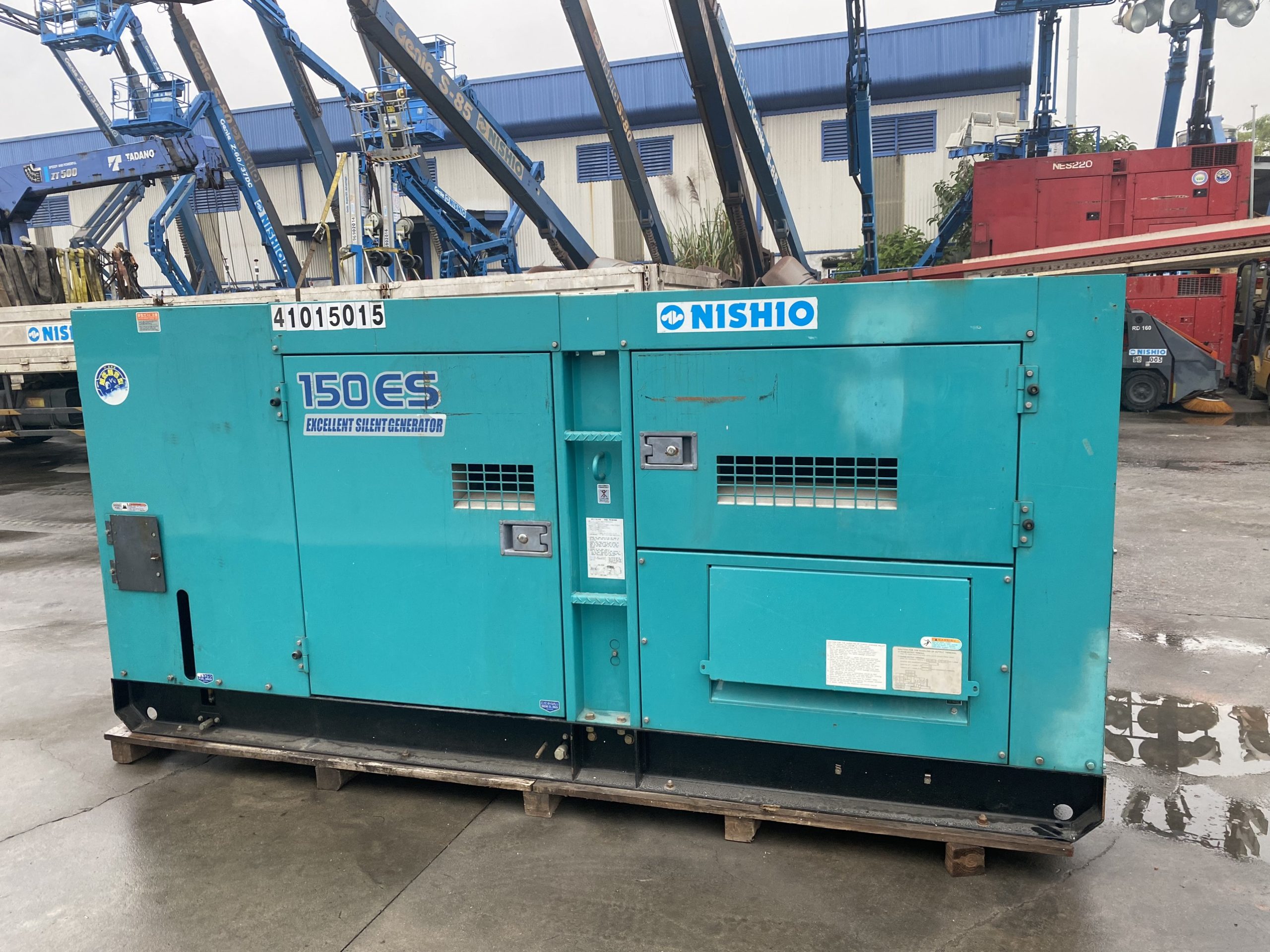 Airman SDG220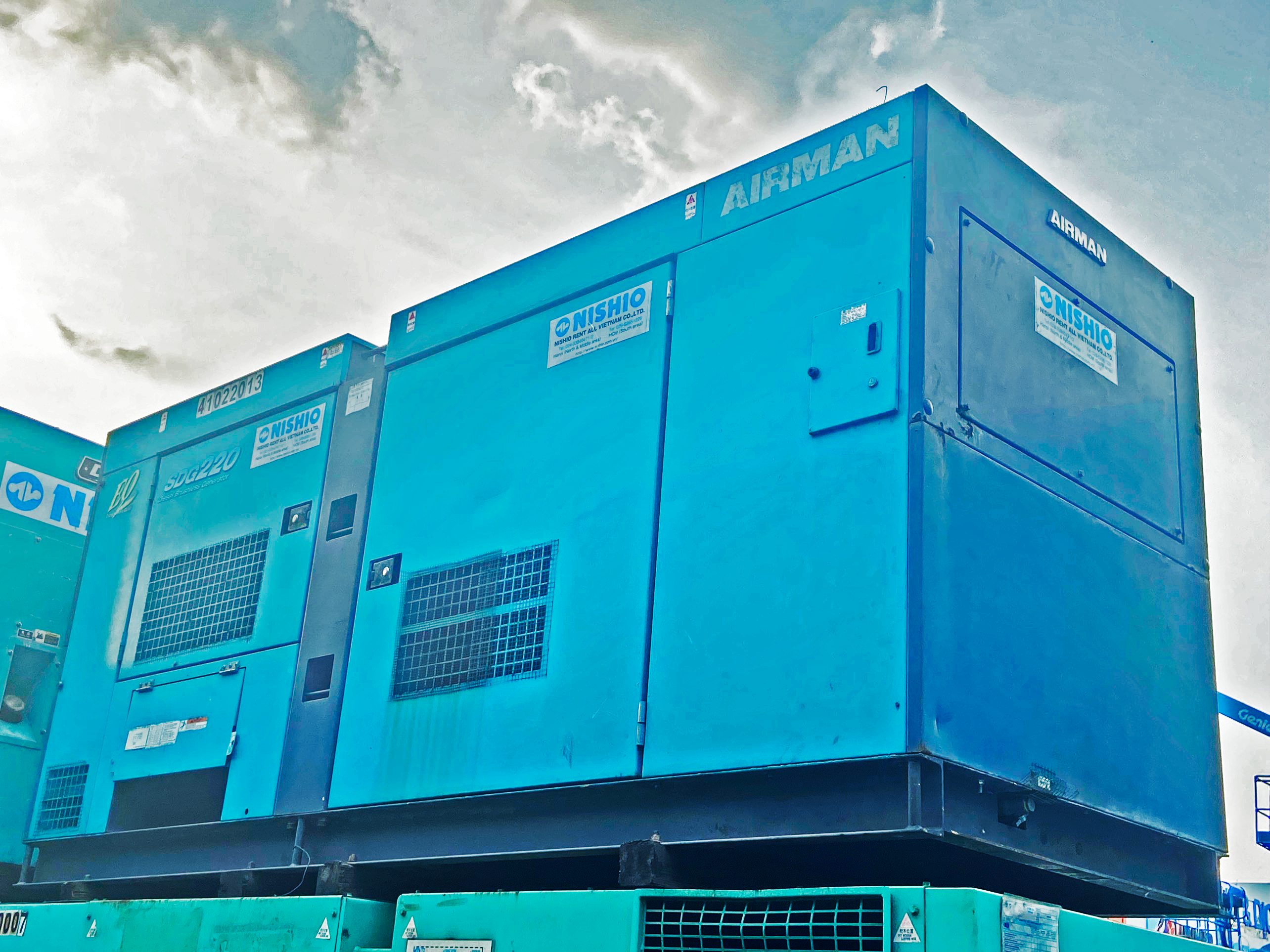 Denyo DCA220 (200kVA)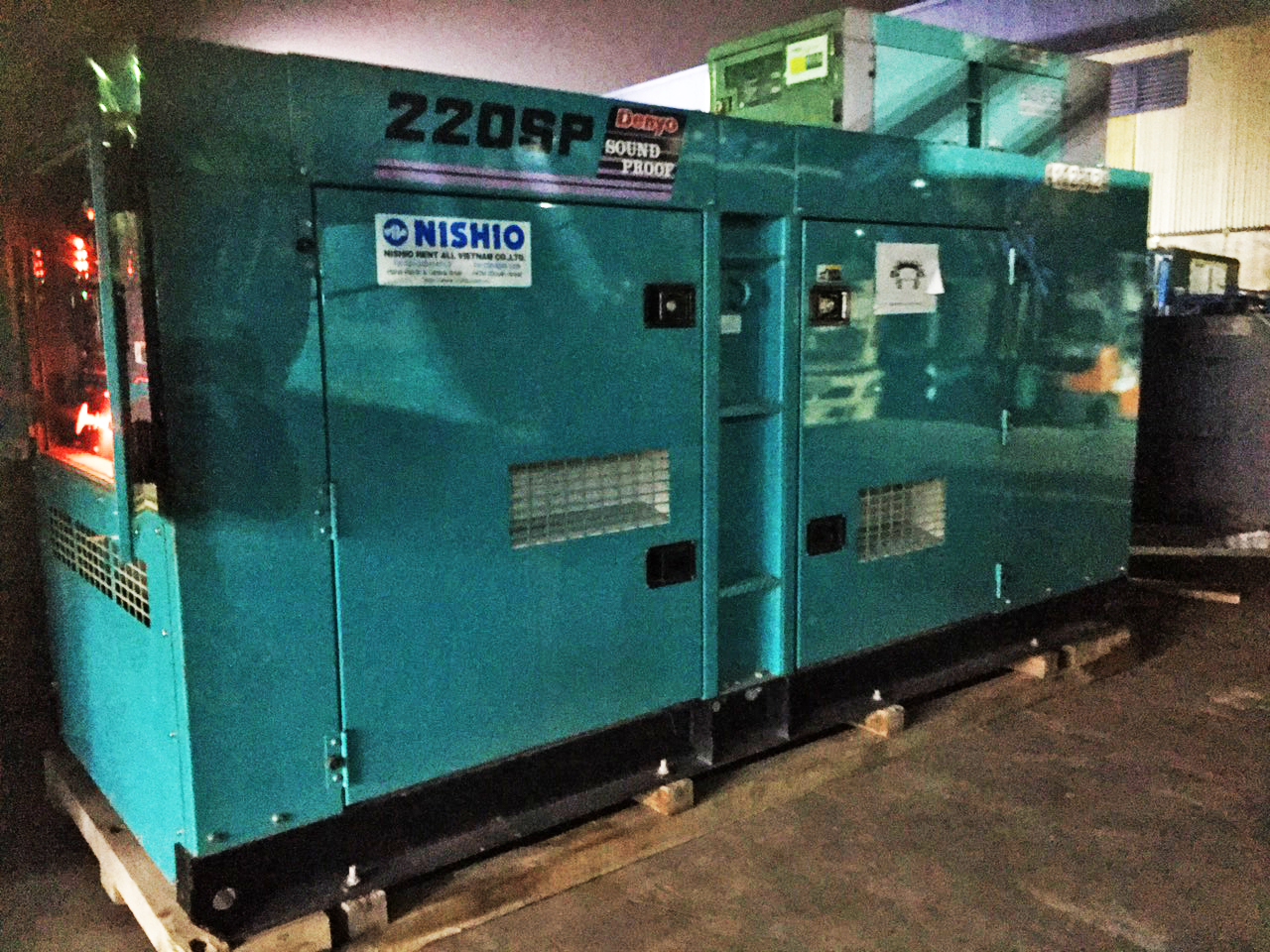 Denyo DCA300 (270kVA)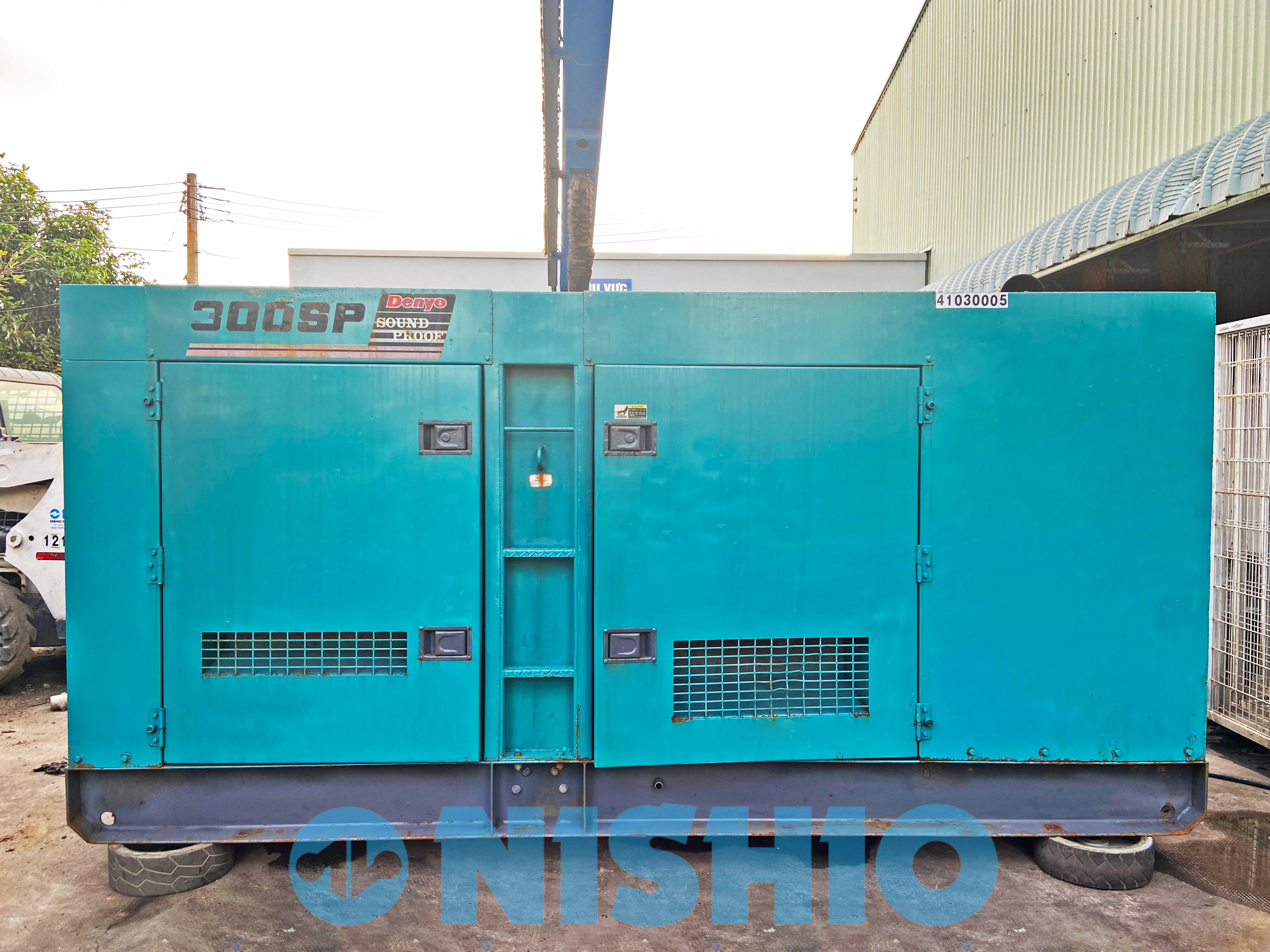 Airman SDG300 (270kVA)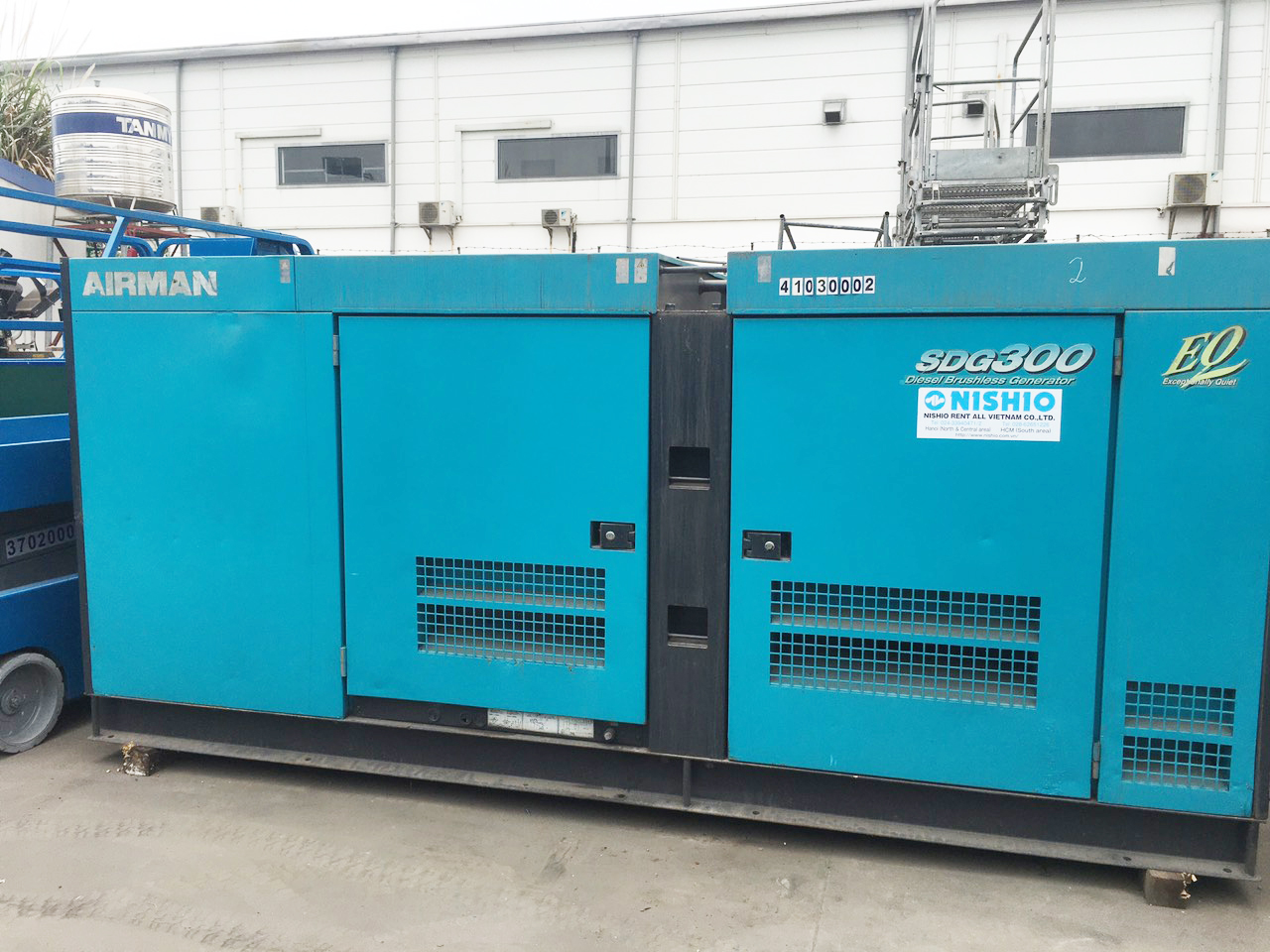 SDG400 (350kVA)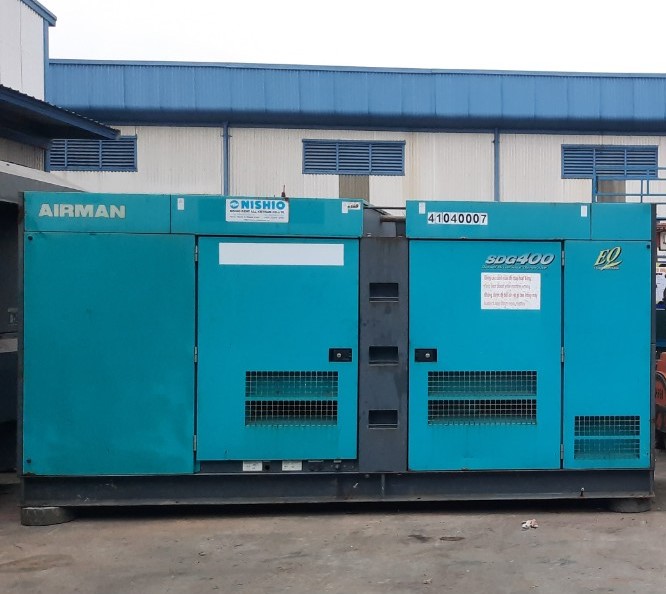 DCA600 / DCA610 (554kVA)
UPR (1250kVA)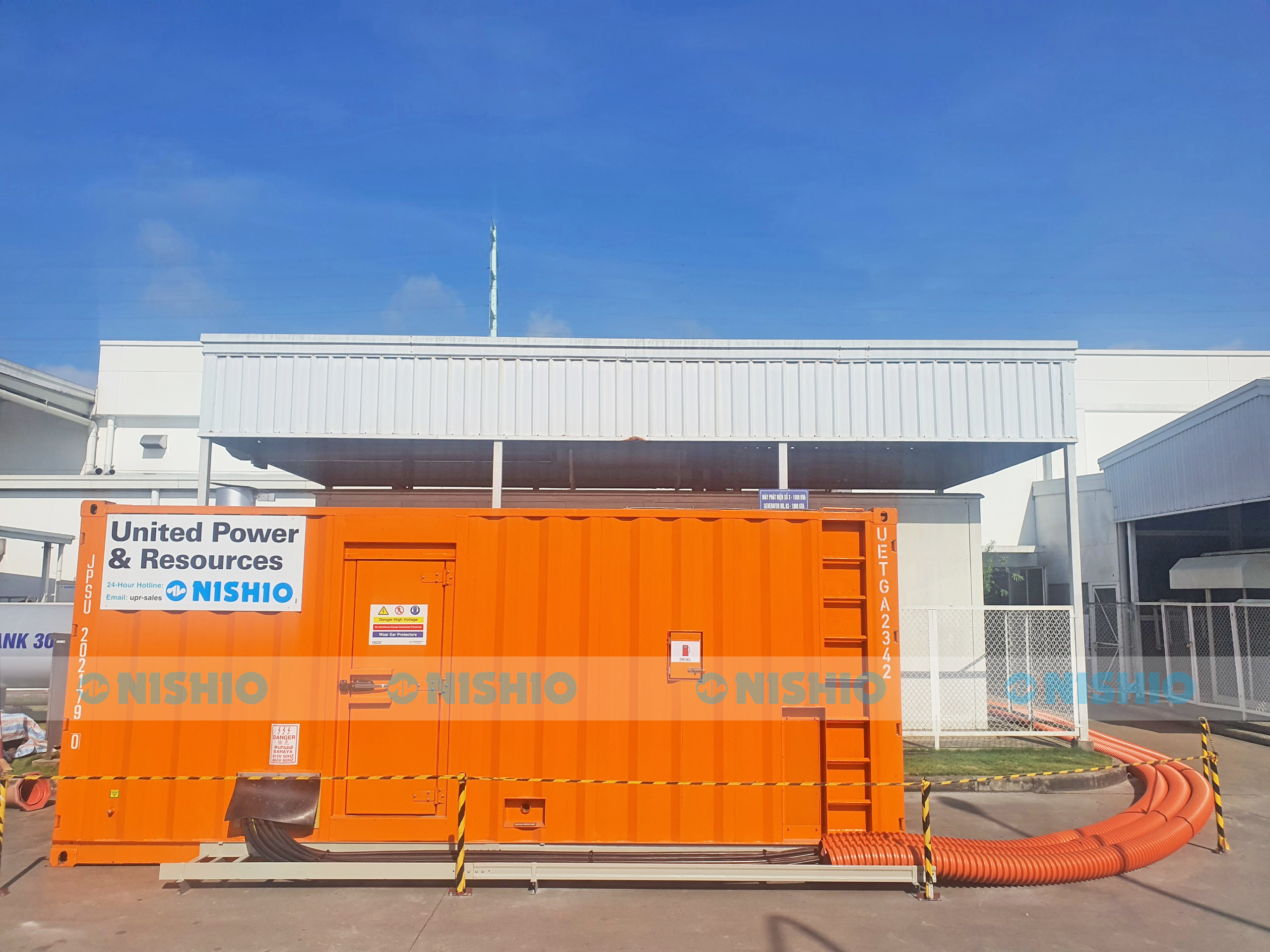 Check out our catalog here.
Some photos of Nishio generators in construction sites and factories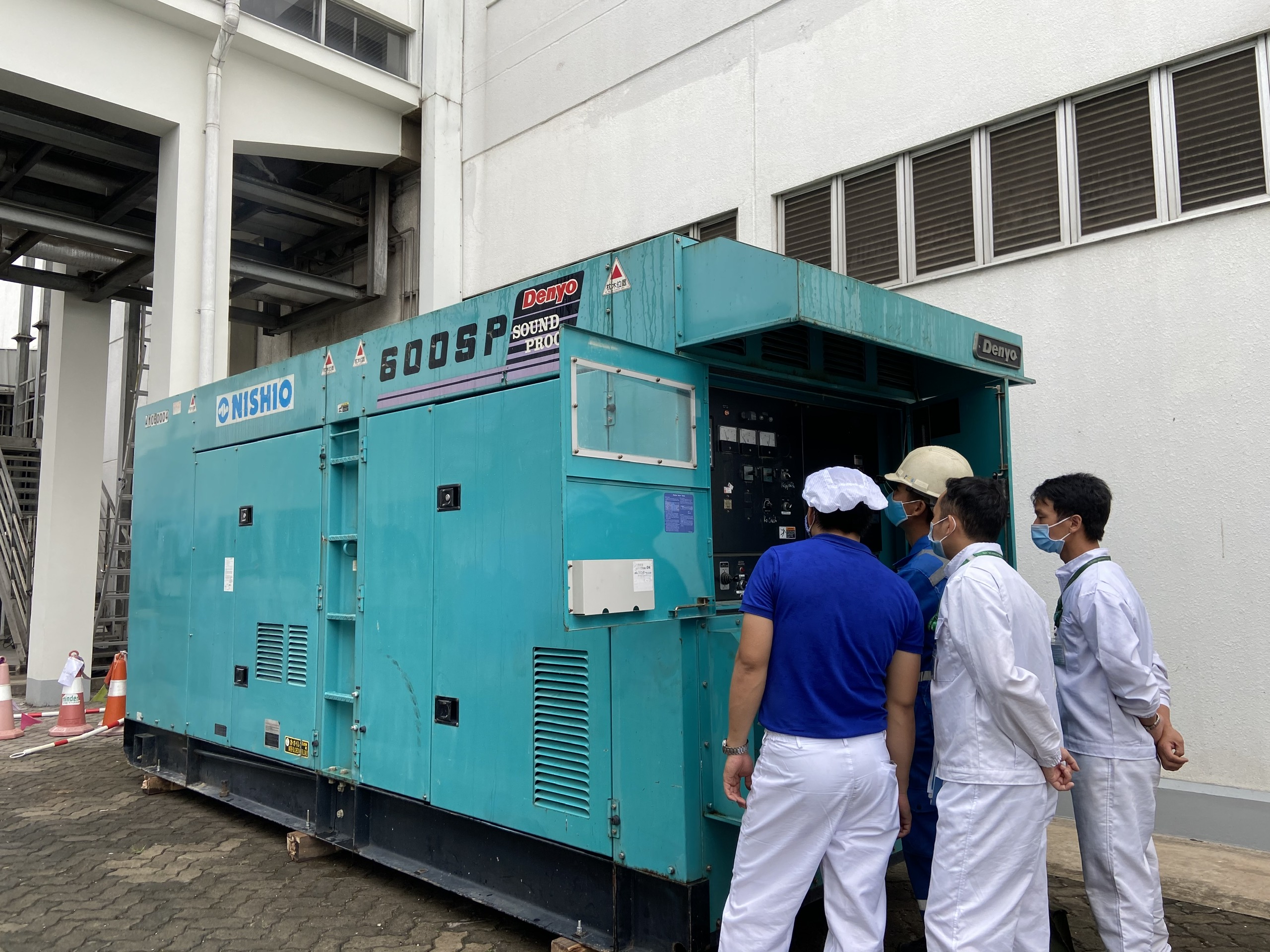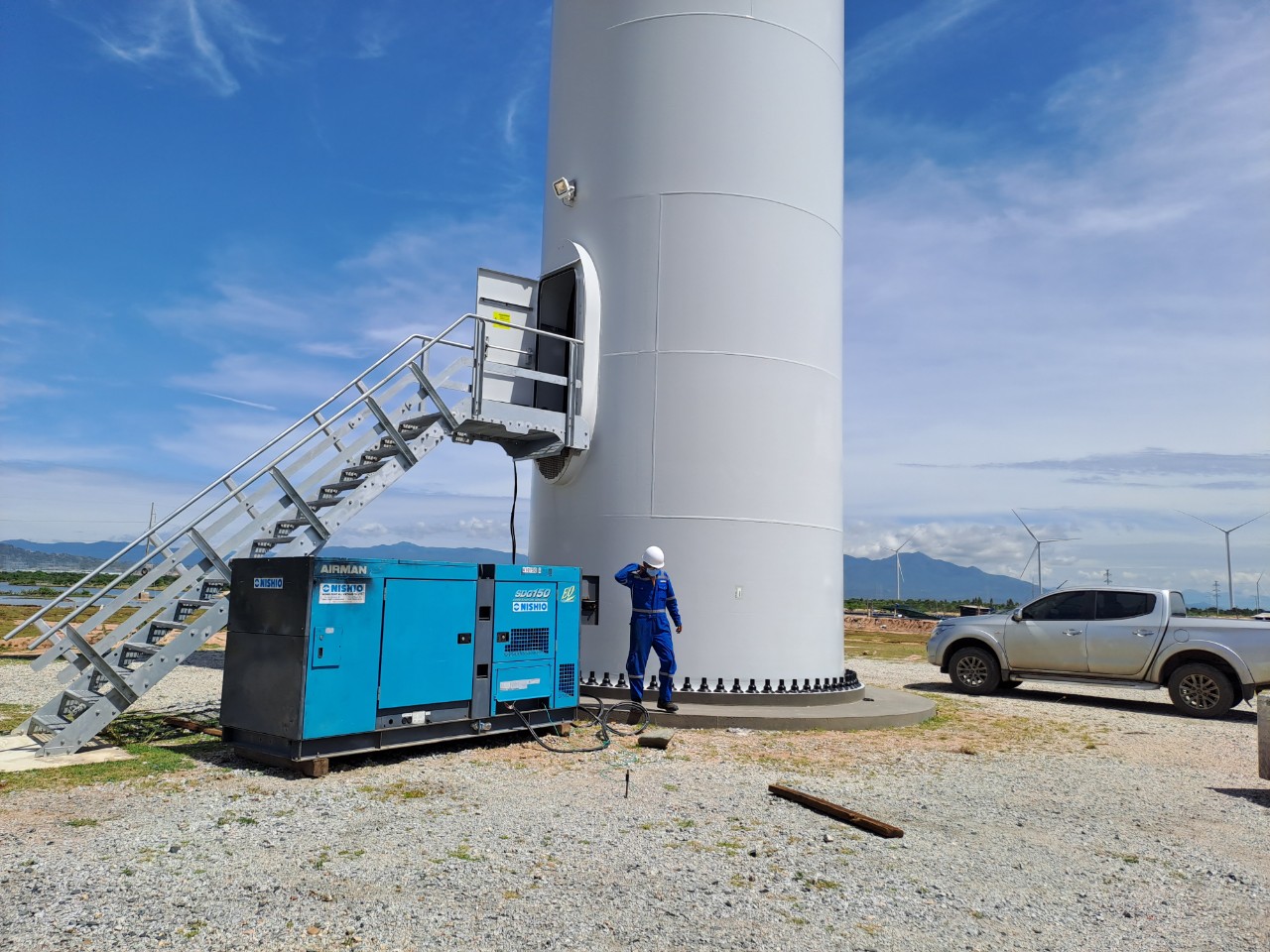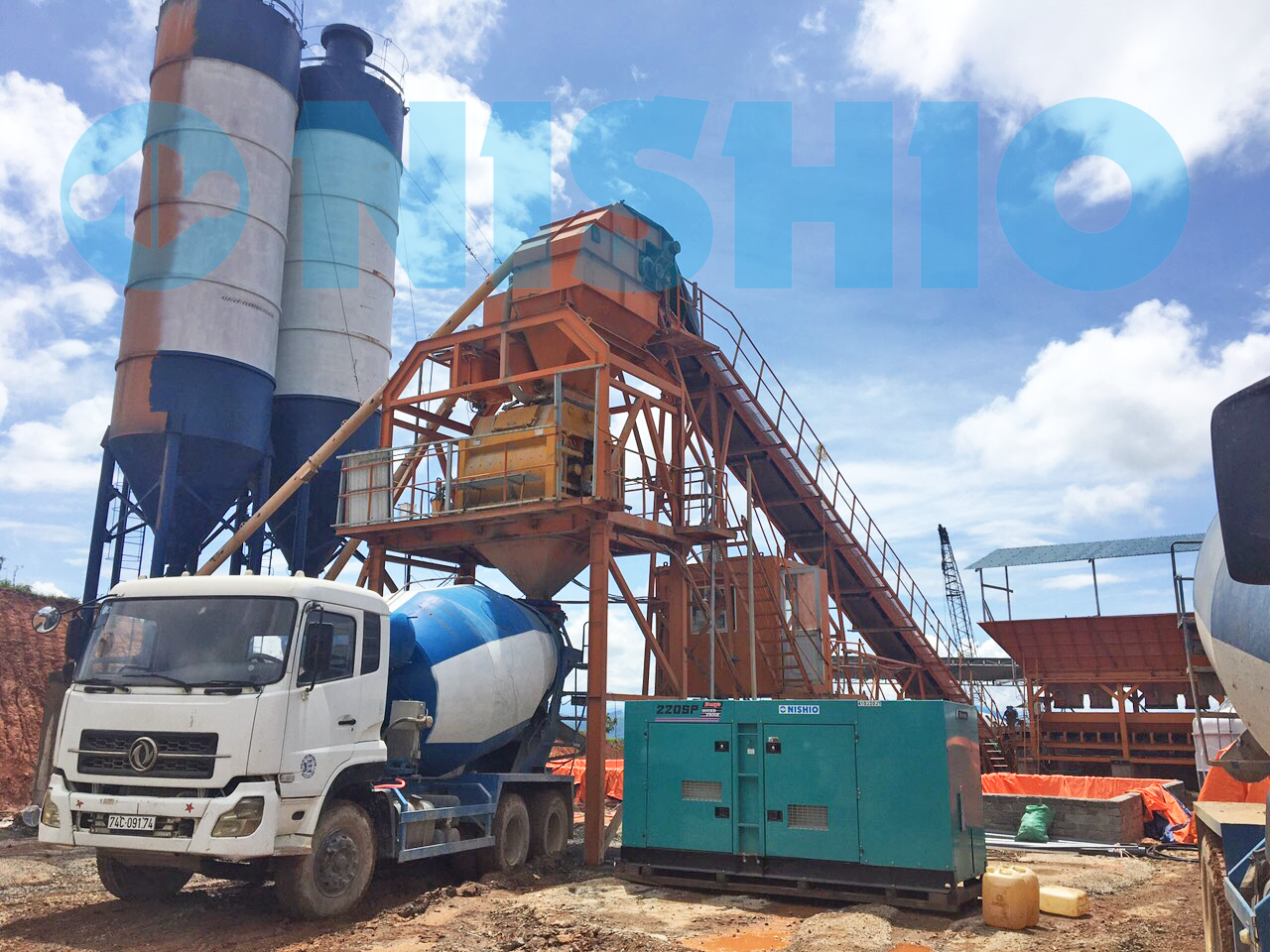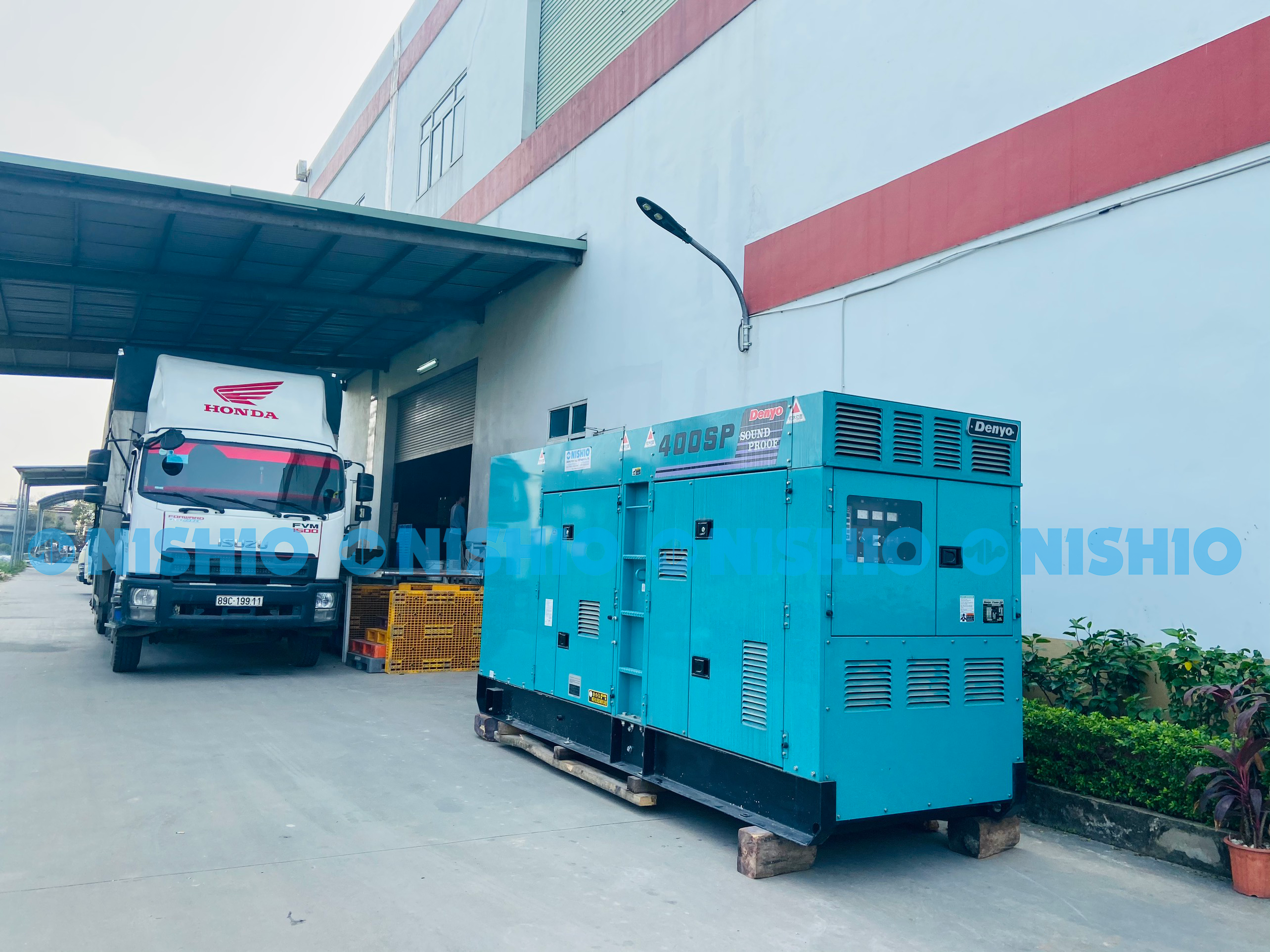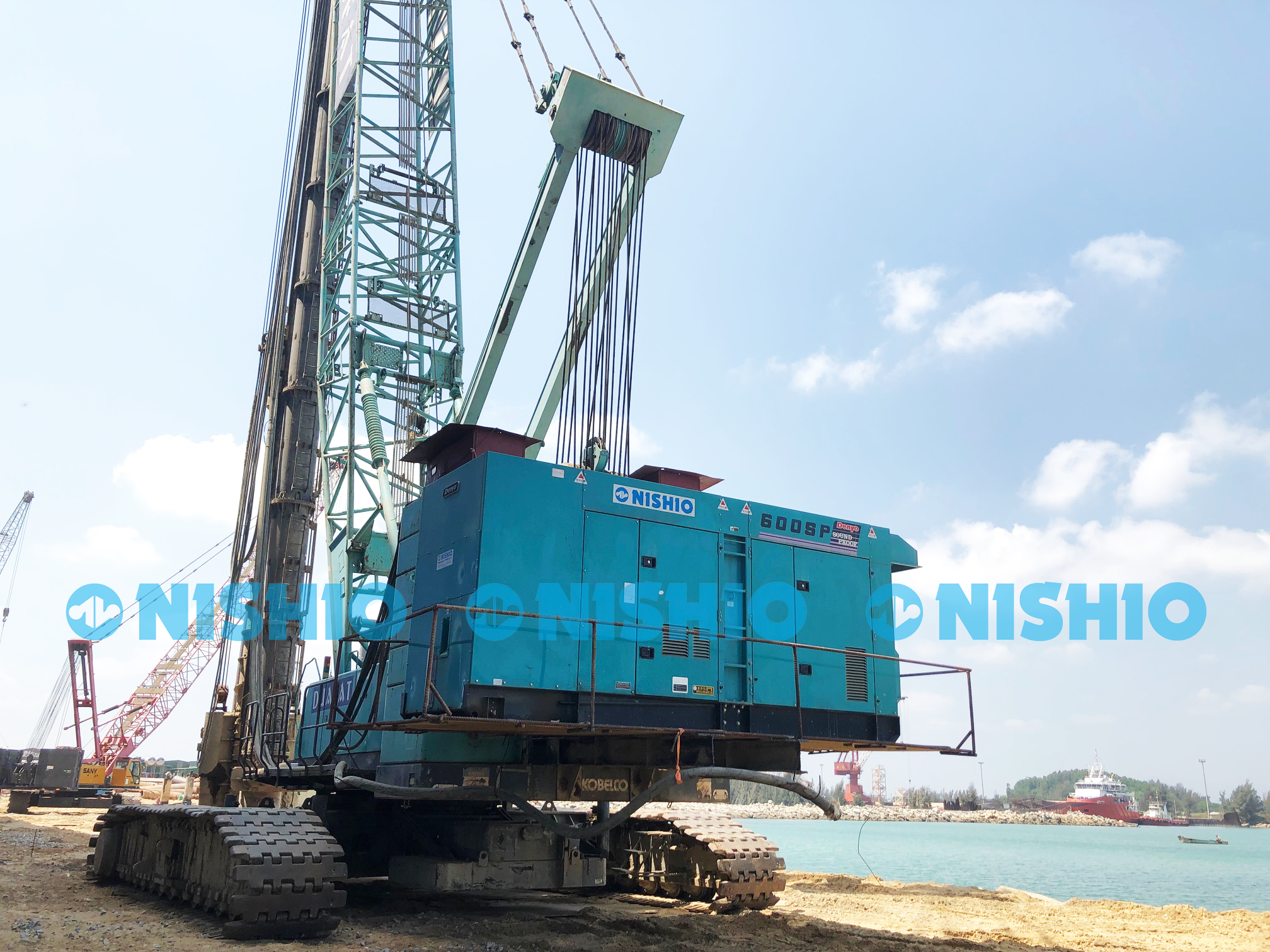 Let's contact us here to get answers to all your generator-related questions.
HOTLINE:

025 1368 3224