2022/06/14 Others
【Promotion!】SELLING USED MACHINE
ARE YOU FINDING EQUIPMENT (GENERATOR, FORKLIFT, SCISSOR LIFT…) TO BUY?
We have A BIG PROMOTION for you if you buy the USED MACHINE in THIS MONTH!
NISHIO is the biggest rental company in Vietnam. Our equipment is always regularly maintained, cleaned and kept almost new. So that, you no need to worry about the quality of the used machine!
Please contact us here or give us a call to our sales department for more information!
Industrial (Factory) customer:
Nhu (Ms.) 033 677 9647 [EN/VN]
Yamauchi Yuna (Ms.) 077 844 3722 [EN/JP]
Quynh (Ms.) 0919 801 684 [EN/VN]
Thank you for your concern!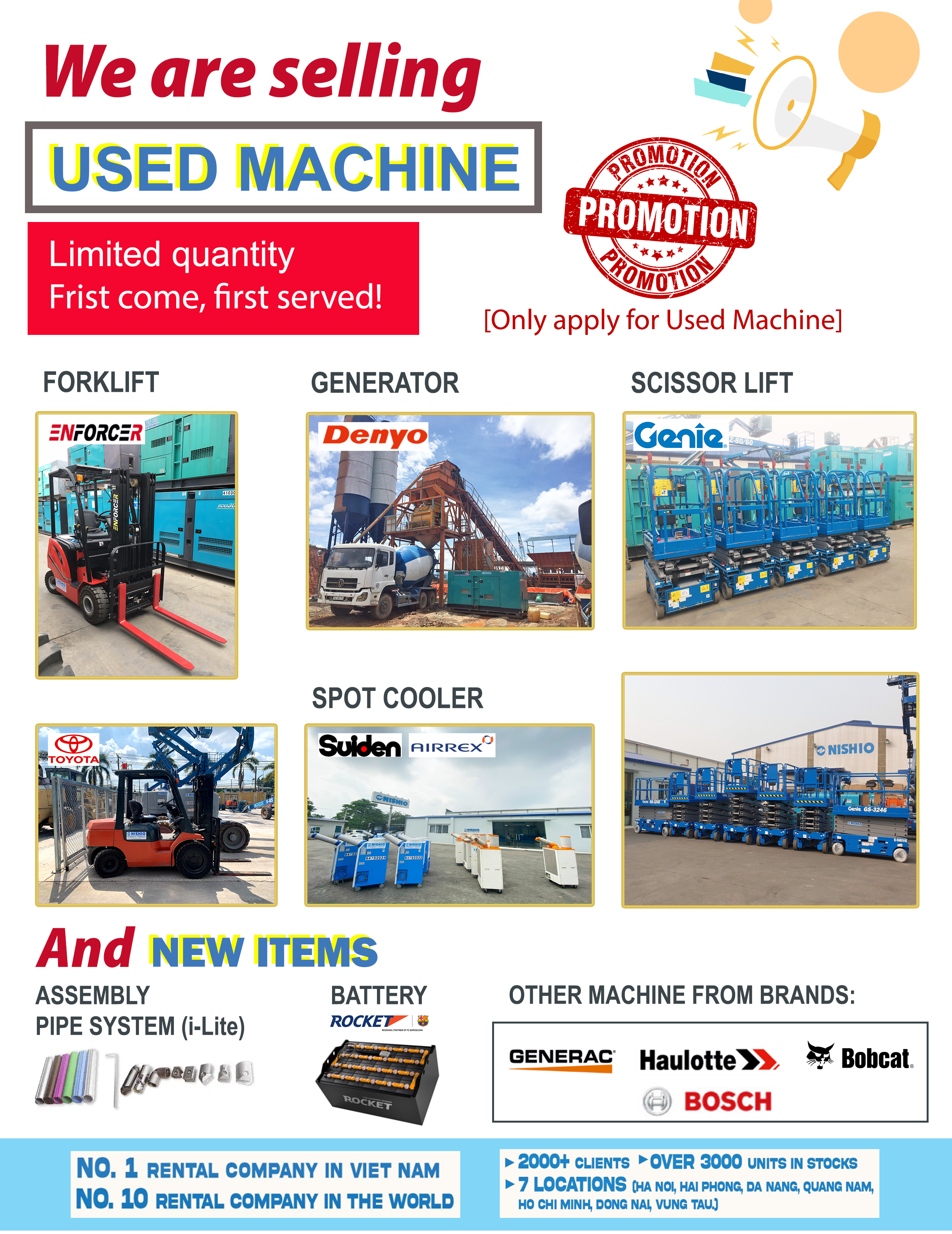 UPDATE: THIS  PROMOTION ENDED!
THANK YOU,  ALL CUSTOMERS WHO PURCHASED AND HAD CONCERNED ABOUT THE USED EQUIPMENT FROM US!