2021/03/24 Product Information
NEW Big capacity Lighting equipment designed by Nishio for night-time construction work in Vietnam
The new Sky Tellestar NTM-24, using 24 of the highest brightness LEDs, has been added to the NISHIO Tellestar series, to support nighttime construction site operations. The NTM-24 has been remodelled from the conventional model to increase illuminance and to allow instant illumination once turned on. In addition, the 4WD system can be used to make moving around the site easier. Furthermore, the compactness of the machine also helps to reduce transportation cost. The newly designed frame structure not only illuminates one direction but also can be used to illuminate the entire area in all directions.
Youtube: https://www.youtube.com/watch?v=O1YwIiWaG4E
NTM-24: The Sun of night – Great choice for the site!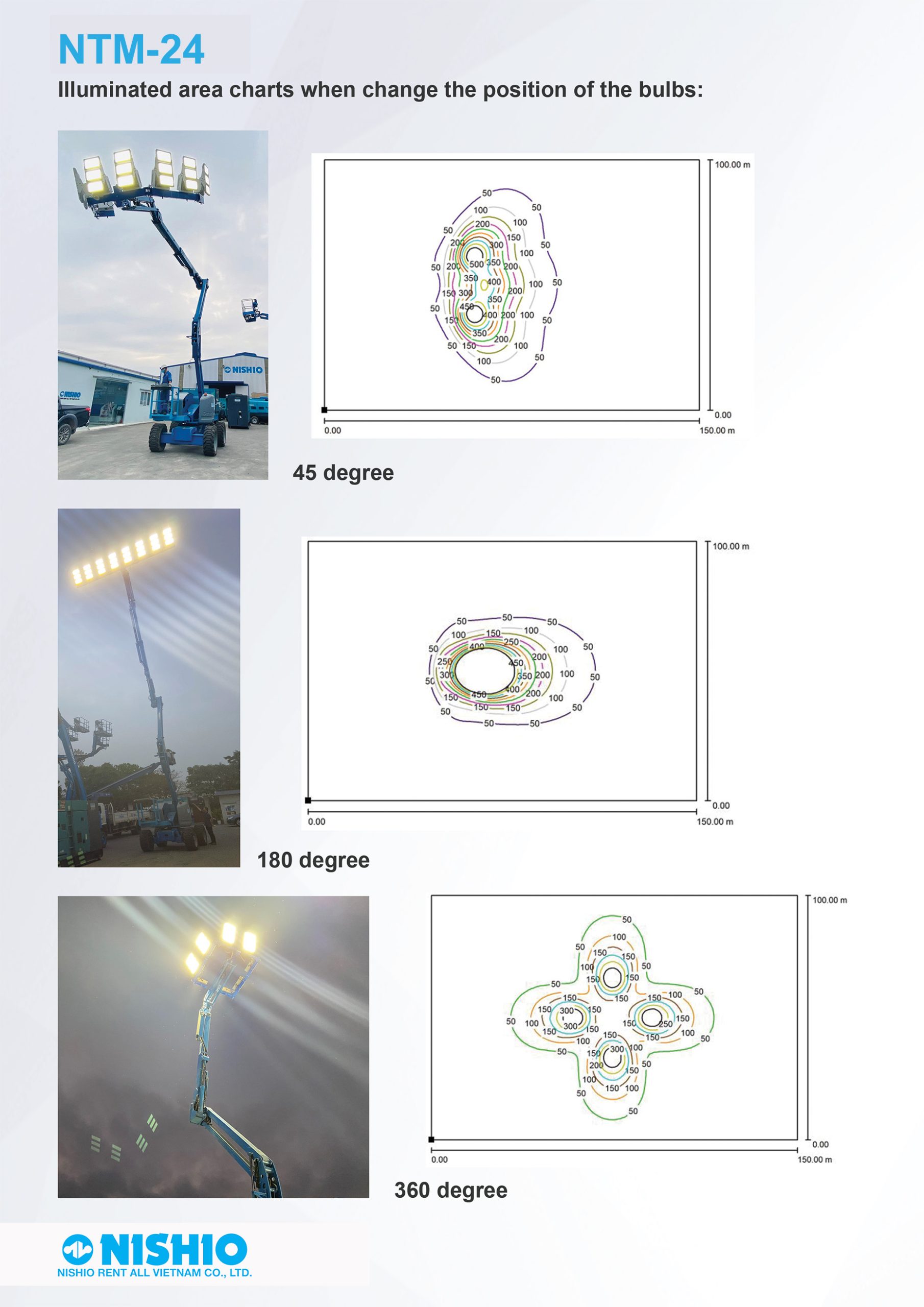 Please contact us for more information and get rental price.
HOTLINE:

025 1368 3224