2023/04/02 Project Reference
The "Do" theater (Vega City Khanh Hoa) used Nishio's boomlift
On April 1st, the theater project with a unique architecture named " The Do" (a folk fishing farming tool) was inaugurated at the Vega City project in Nha Trang City – Khanh Hoa. It can be said that this is an important highlight of the overall project. The inauguration ceremony was attended by representatives of many ministries, departments, branches and especially Prime Minister Pham Minh Chinh. It proves the importance of The Do Theater for the future tourism development of Khanh Hoa province.
Theater "Do" is a rare theater project in Vietnam today that meets strict standards of world-class art performance. The theater's lights are imported directly from Europe, which is also the first private theater building in Vietnam.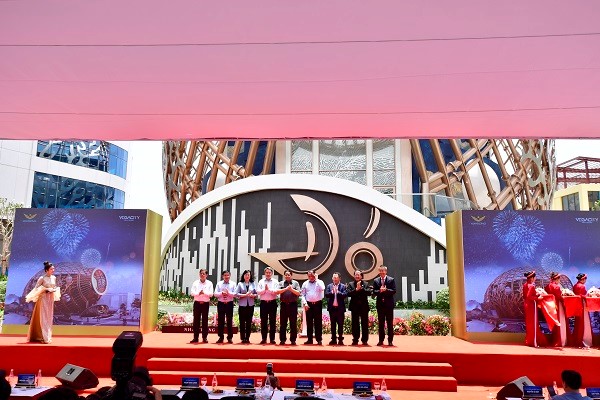 Photo by: Brands and public opinion e-magazines
KDI Holdings Group, the investor of the Vega City Nha Trang resort-entertainment-art complex and the contractors have made great efforts to build the Theater in accordance with the standards, safety and completion on time.
For big and important projects, all equipment in the construction site needs to strictly comply with regulations on machine safety and labor safety. In addition, the machinery supplier needs to be flexible, promptly handle problems during use, and provide detailed operating instructions for the construction unit.
As a leading equipment rental company in Vietnam, Nishio is honored to be selected by the contractors to provide the Aerial Work Platform for this project.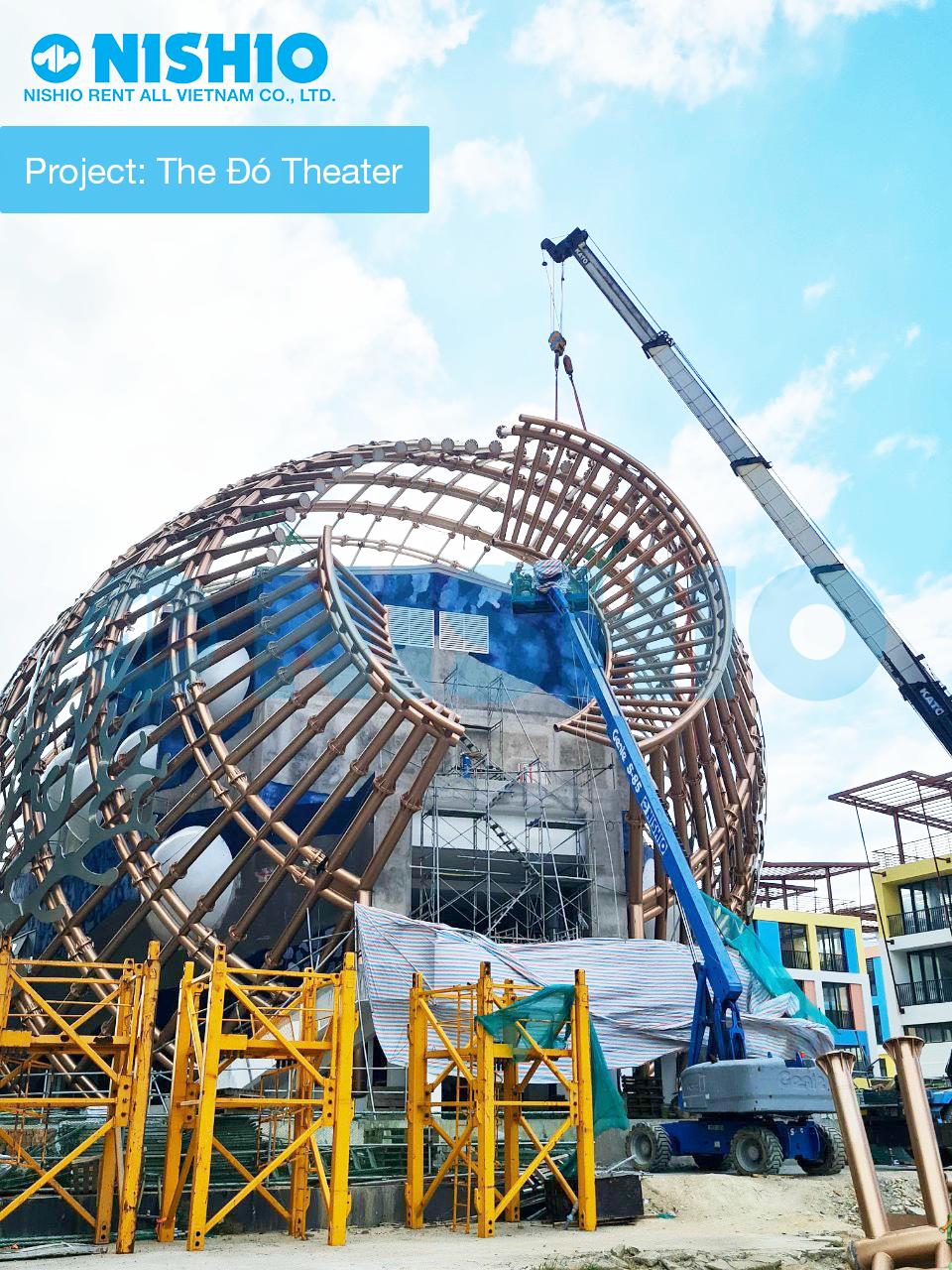 The boom lift was used in this project is a Genie boomlift model S-85. This boomlift's maximum height is 26.21m (from the ground to the floor) and the maximum working height (from the ground to the end of the human arm) is 28.21m.
Genie S-85 uses a powerful diesel engine, well suited for the job site.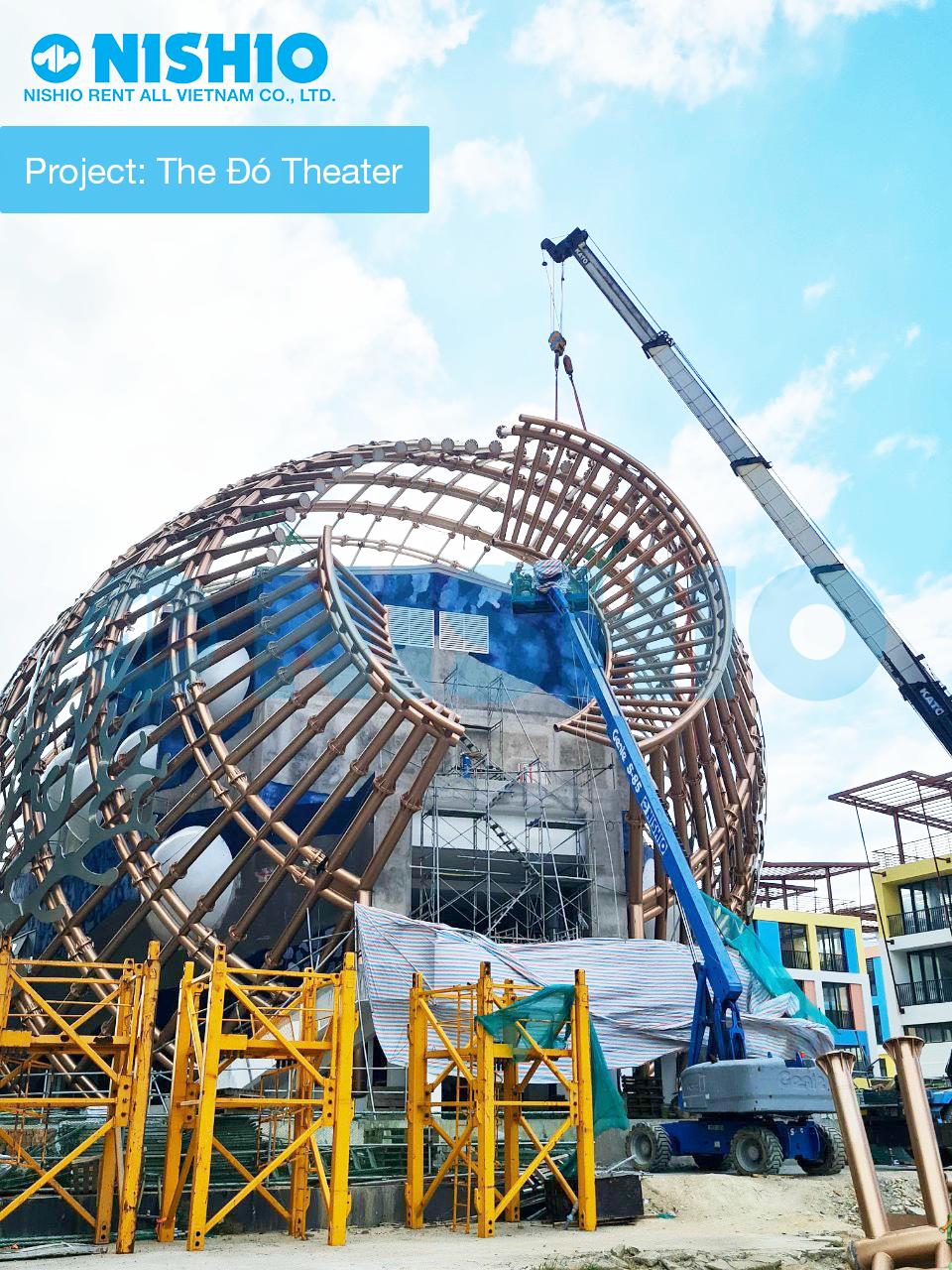 We would like to say thanks to the investors and contractors for your trust in our service. It is proud to have contributed to perfecting a beautiful cultural symbol of Nha Trang in particular and the country in general. Hopefully, Nishio will continue to accompany investors and contractors in projects across the country.
If you need to rent a boom lift or any other equipment, you can refer to the product catalog here then contact us by sending your information here or call us via phone number 02513683224.
HOTLINE:

025 1368 3224