2022/12/05 Sale campaign
Nishio Diesel Forklift rental now is on Holiday Sale Promotion!
In order to thank the customers who have supported Nishio during the past 1 year, and as a New Year's gift for all NISHIO customers, we are starting a special Forklift Rental Promotion Campaign. Specific contents are as follows:
The forklift rental price is only from 1x,xxx/month.

First come first service.

The rental price includes maintenance costs.

Limited quantity, only before the Lunar New Year 2023!!
Contact us immediately via Hotline 02862651226 or 0964675805 or leave your information here: https://www.nishio.com.vn/en/contact/
Hope to have the opportunity to cooperate with you to promise a prosperous 2023!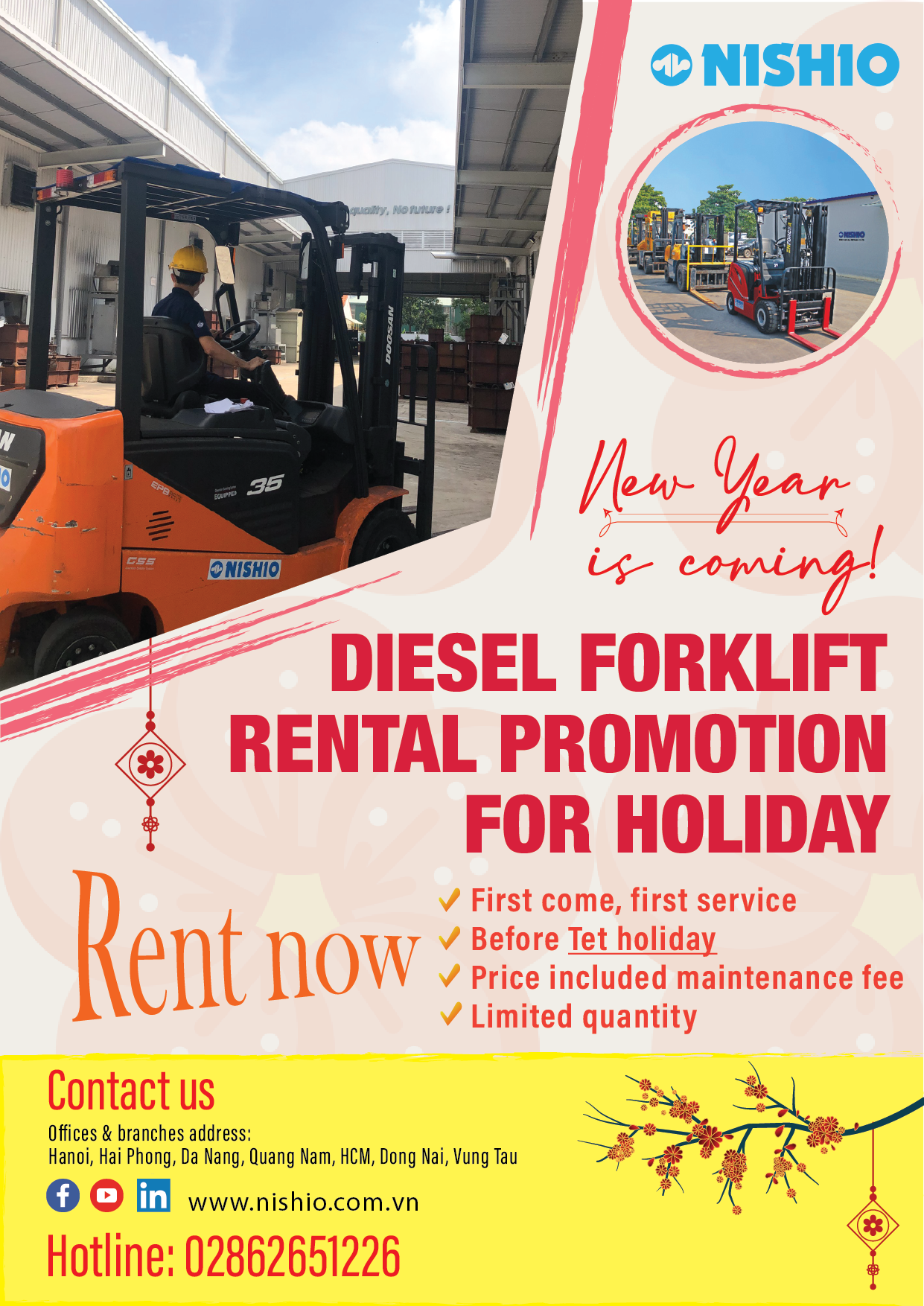 HOTLINE:

025 1368 3224