2022/07/09 Product Information
Reach truck and forklift rental service in Ha Noi, Ho Chi Minh, Thu Duc, Binh Duong, Quang Nam and other areas in Vietnam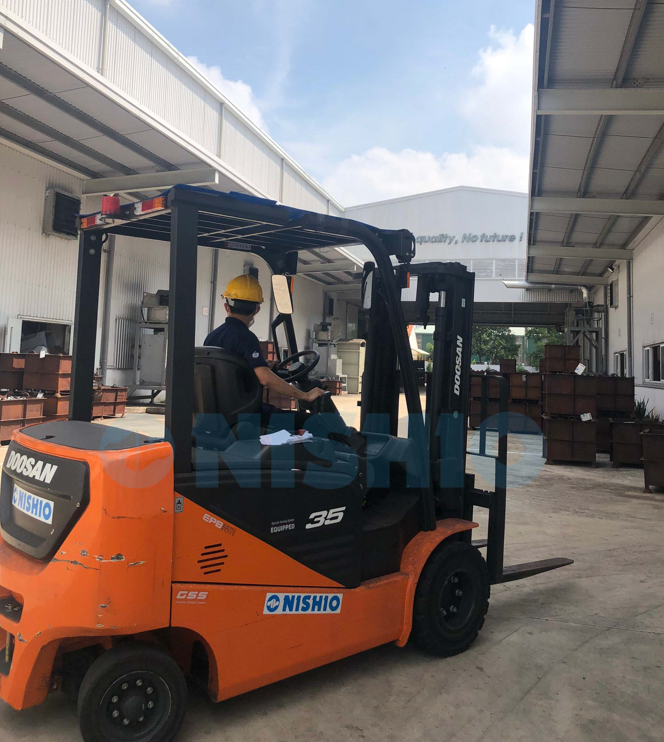 The information that you need to know about renting Forklift and Reach Truck (Engine & Electric) in Ha Noi, Ho Chi Minh, Thu Duc, Binh Duong, Quang Nam and other areas in Vietnam
Currently, forklift and reach truck rental services are being increasingly interested and developed in Vietnam, but along with it are concerns from customers about the quality of machine as well as the reputation of the rental business. So how to find reputable forklift&reach truck rental businesses? Are you new to the forklift rental market and have more questions to ask? Want to rent a good quality forklift? Let's raise your knowledge about forklift and reach truck rental service through the article below.
1) Why is renting?
Save your budget
Free monthly maintenance service
Professional mechanics can solve the issues of machine
Free changing machine if it has any problems from rental company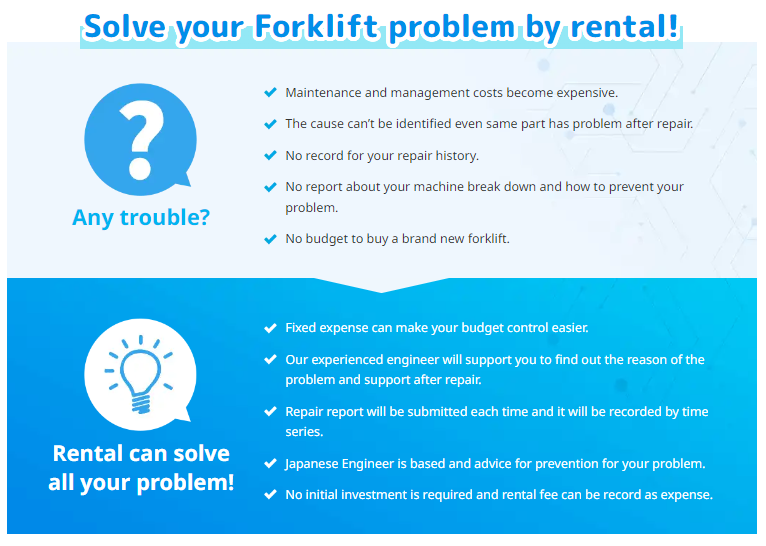 2) Rental Forklift and Reach Truck service in Ha Noi, Ho Chi  Minh, Central Area, Industrial Zone…
Why should you renting forklift & reach truck from NISHIO?
NISHIO has 7 branches in Vietnam ( Ha Noi, Hai Phong, Da Nang, Quang Nam, Thu Duc-HCM, Bien Hoa-Dong Nai, Vung Tau). Our warehouse and office all are near the Industrial Zone and Construction projects which is very convenient for transportation and maintenance services.
NISHIO Forklift and Reach Truck are always in a good condition with regular maintenance and replaced after a few years. Our Mechanic team is trained by the global standard, very kind and willing to support customers. Specially, we have the mechanics who can stay in the big project for more convenience when customers need us.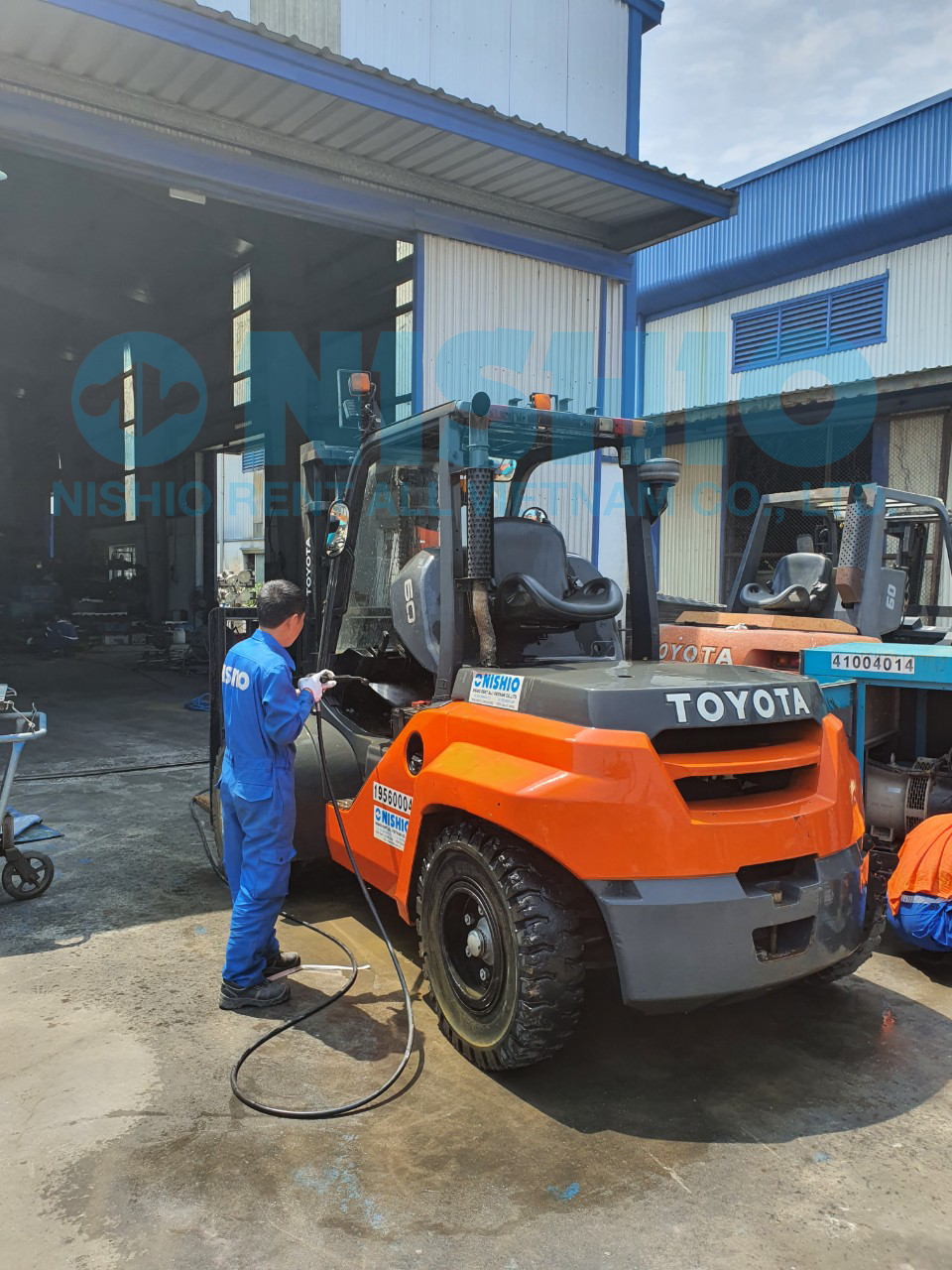 3) The minimum renting term?
NISHIO is one of the few companies which can supply the rental service for only one day or one month while most of the other rental companies require customers to sign the contract for two or three months (besides, you need to pay a deposit for them).
With NISHIO rental service, you do not need to worry when your forklift or reach truck has a heavy problem and needs to be replaced in a few days.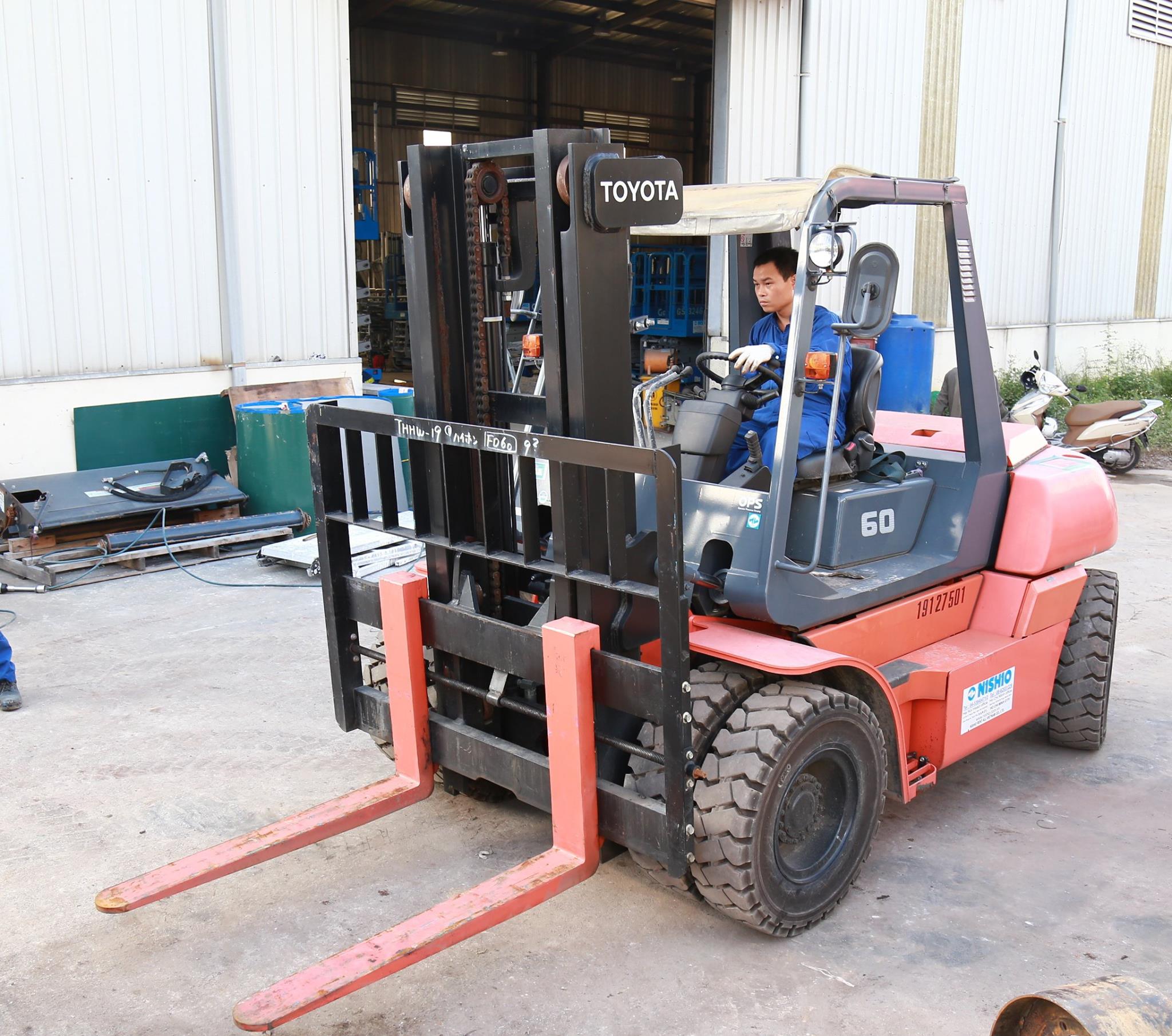 4) Purchase a new Forklift and Reach Truck or rent?
As we mention in the article "Compare between the long-term rental and new purchase Forklift", it is better to rent a Forklift or Reach Truck if you are an Industrial customer. Factories must use these machines in big quantities so making a long-term contract is a great choice.
Not the same as a construction site, the factory needs to use the forklift and reach truck with a high frequency for moving goods. It is related to the factory line product. Therefore, when the forklift meets an issue, they need to be repaired or replaced soon. When you use NISHIO rental service, our mechanic will be present at your site as soon as possible.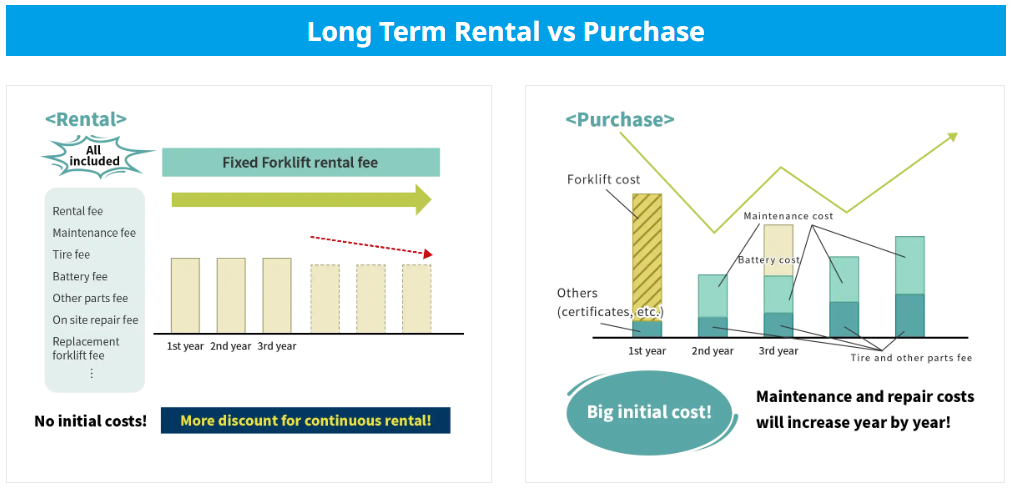 Renting a Forklift or Reach Truck is a bright decision, so why don't you choose our long-term rental service to get a more attractive promotion?
5) Rental machine process
Step 1: Customer sends inquiry and information
Step 2: NISHIO salesman advices and sends quotation to customer (Customer can visit our yard and check the machine)
Step 3: Customer confirms the quotation and sends the PO to NISHIO
Step 4: NISHIO sends the contract, two sides discuss, sign in and stamped
Step 5: For new customers – Applied 1 month and transportation fee advance payment           For existing customers – Applied end-month payment
Step 6: NISHIO delivers machines to the customer site and then operates instruction. Customers check the machine and sign in the receipt sheet.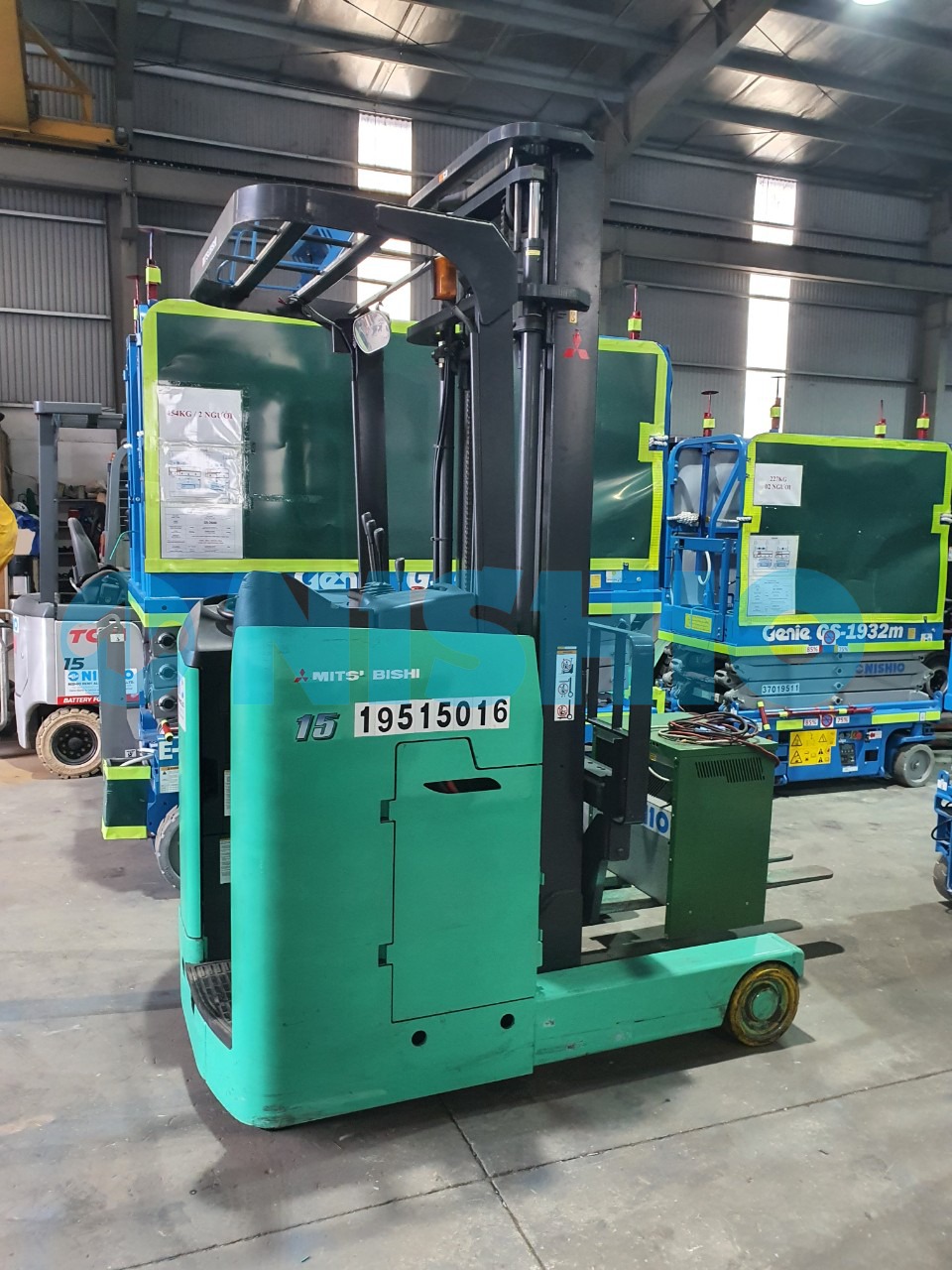 6) Quotation for rental Forklift and Reach Truck in Ha Noi, Ho Chi Minh, Central Area, Industrial Zone…
Recently, it appears many rental and selling equipment companies with a very low price. But do not hurry and choose that service just because of the price.
You can not make sure that these machines have enough standard quality or not, because they usually are very old machines which come from oversea. In your using machine time, you can meet the problems that can not be solved and repaired. You will feel regret by the damages that machine brings to your business, it will waste your time and money more than you thought.
If you want to purchase a forklift or reach truck (even other equipment), please contact NISHIO. Our equipment is always in a good condition, we replace them not because of the mechanical damage, it just because of our time keeping machine rule.
However, we still encourage customers for choosing our rental service because of the benefits that it brings back.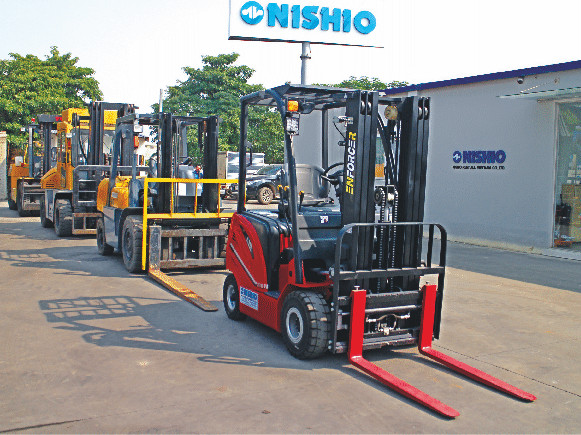 For rental equipment quotation, please fill your information here and give us a call to our hotline
North and Central area: 024-3394-0471
South are: 028-6265-1226
Our Sales department will contact you soon!