2022/12/16 Product Information
VTevo Mobile Lighting Tower for rent and sell in Vietnam
NISHIO is one of the companies that supplies the best lighting equipment rental service in Vietnam. We have been continuously updating the most advanced lighting equipment to adapt the needs of customers. We are very honored to cooperate with Generac Mobile – one of the most prestigious and quality Lighting equipment brands in the world – to develop the VTevo Lighting Tower in the Vietnamese market.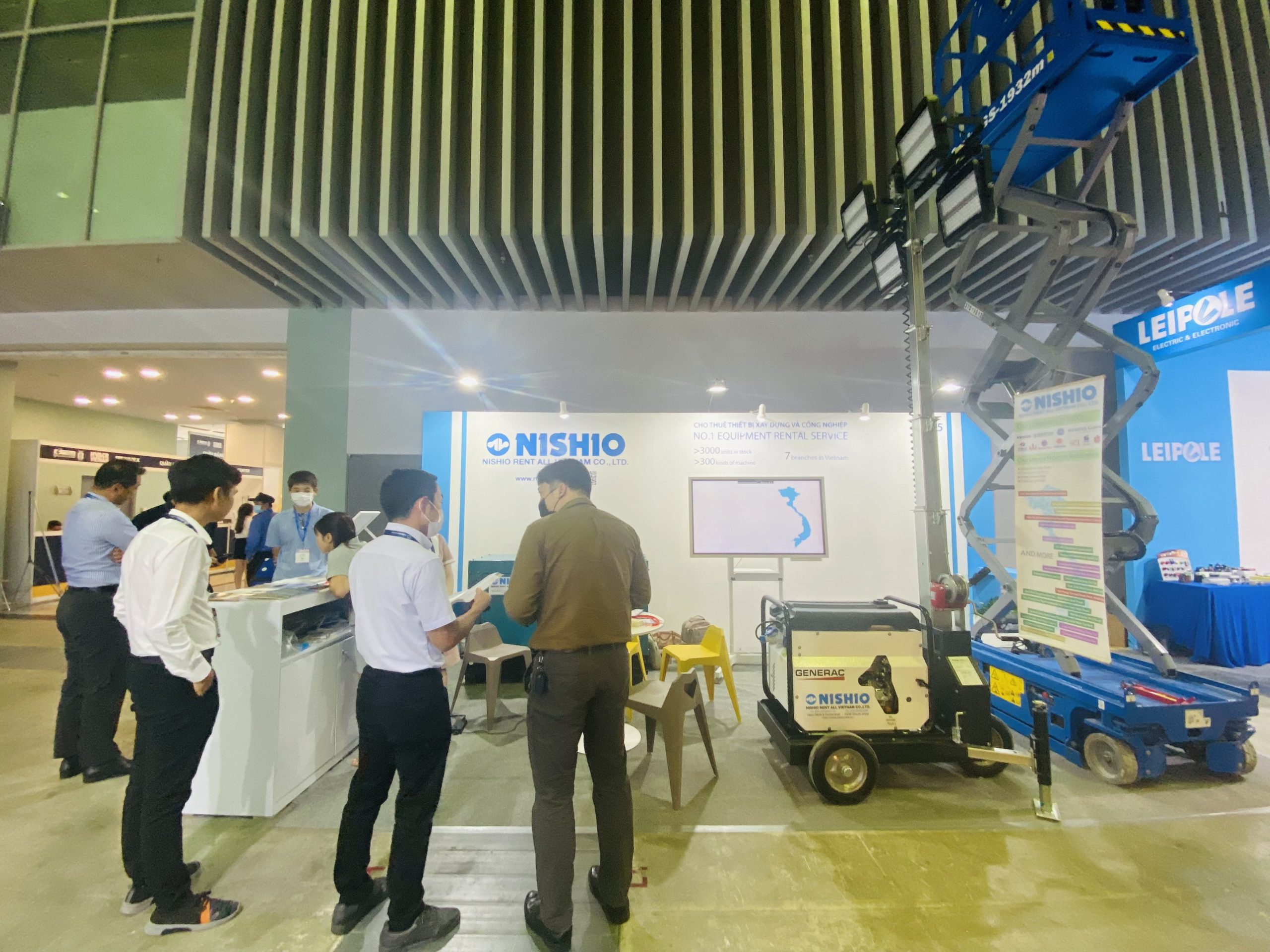 Photo: NISHIO and GENERAC introduced VTevo Lighting Tower at "Electric & Power Vietnam 2022" Exhibition
Overview about VTevo mobile lighting tower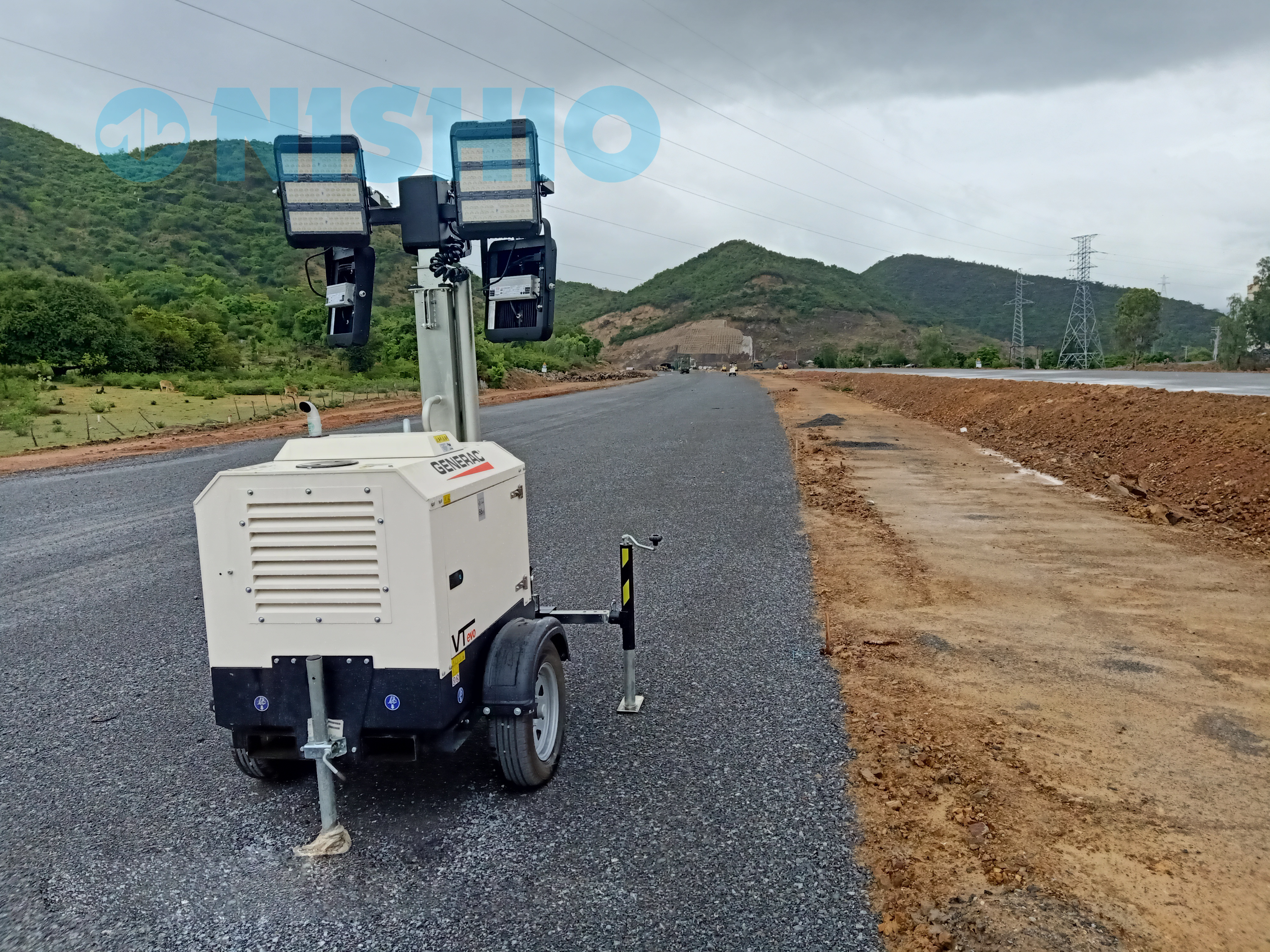 The lighting power of 4x320W LED floodlights meets a very narrow canopy design evolving the new VTevo mobile lighting tower onto the most compact and eco-friendly light tower ever created! VTevo will help you to skimp up to 75% of the fuel and protect our environment with a reduction in carbon emissions up to 10 Ton per year. The machine can run continuously without refueling for up to 171 hours.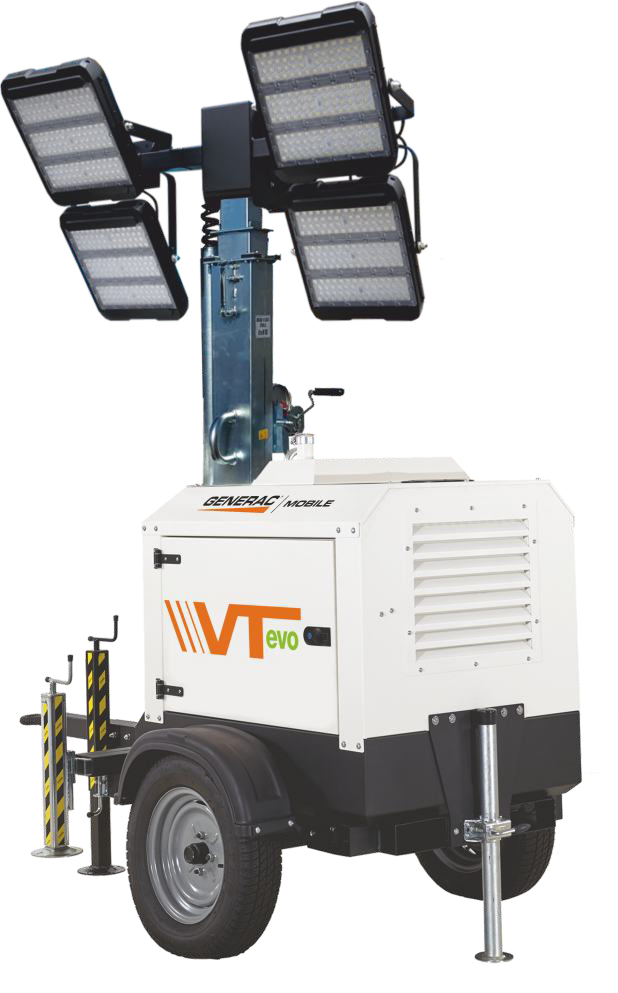 Outstanding features of VTevo Lighting Tower compared to other lighting towers
GENERAC LED LAMPS
4x320Watt high efficiency LED floodlights designed by Generac Mobile®. Granted life expectation: 50,000 working hours!
COMPACT SHAPE
Up to 25 units can be loaded on a single truck, 10 units on a 20" container and 22 units on a 40". A perfect solution to save transport costs when you use several units!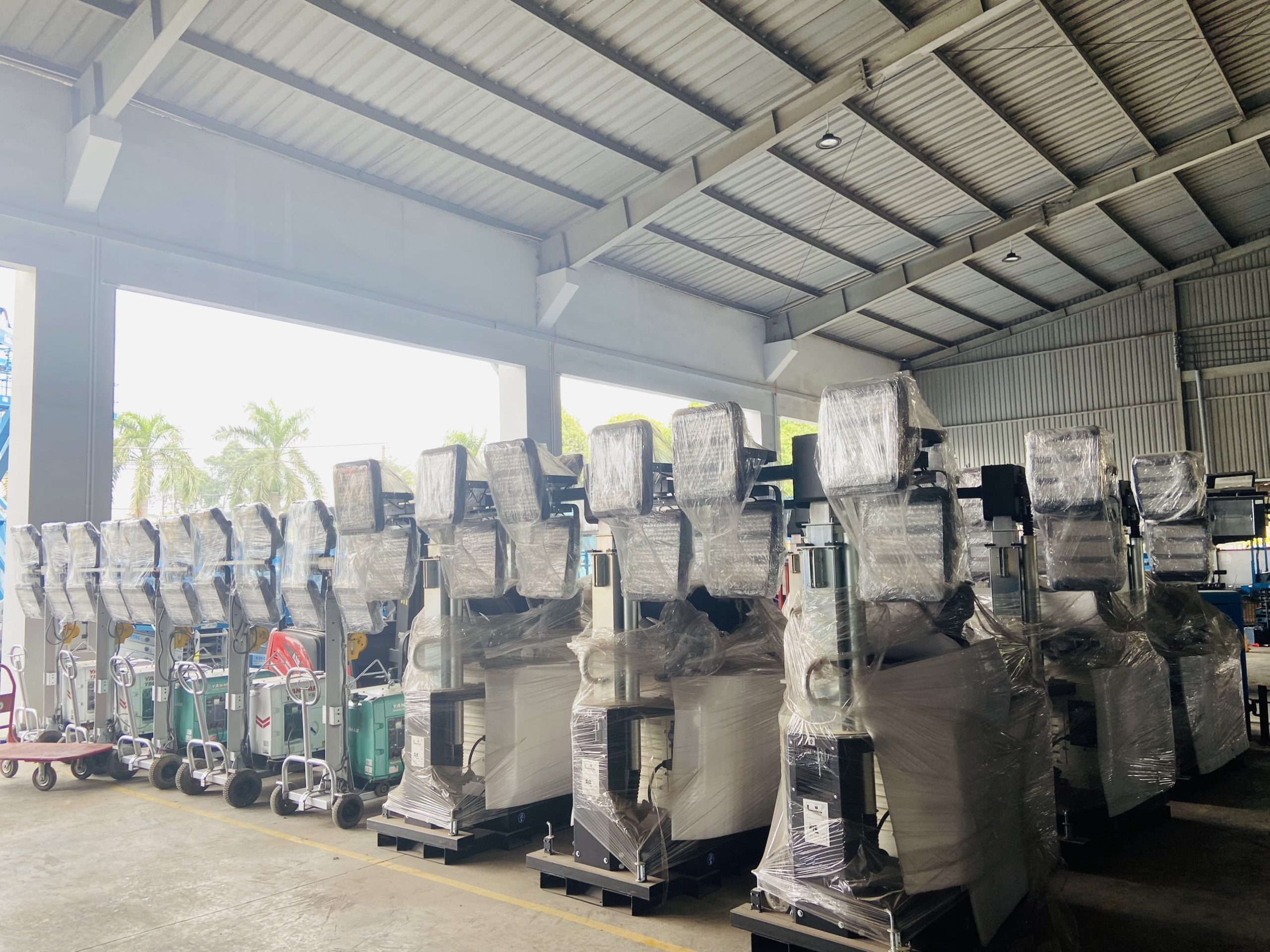 LIQUID CONTAINMENT TANK
A liquid containment tank to avoid any risk of leakages on the ground. No need to worry about oil leaks anymore.
ENVIRONMENTALLY FRIENDLY MODEL (SDGs)
Protect the environment with VTevo: reduced CO2 emission up to 10 ton per year compared to a traditional lighting tower!
HEAVY-DUTY FRAME
Steel reinforced body for maximum reliability, with large cooling grates positioned on 2 sides.
FUEL AND COST-SAVING
Compared to a traditional Metal Halide lighting tower, you can save with the VTevo up to 75% of the fuel! ⇒ Saving cost!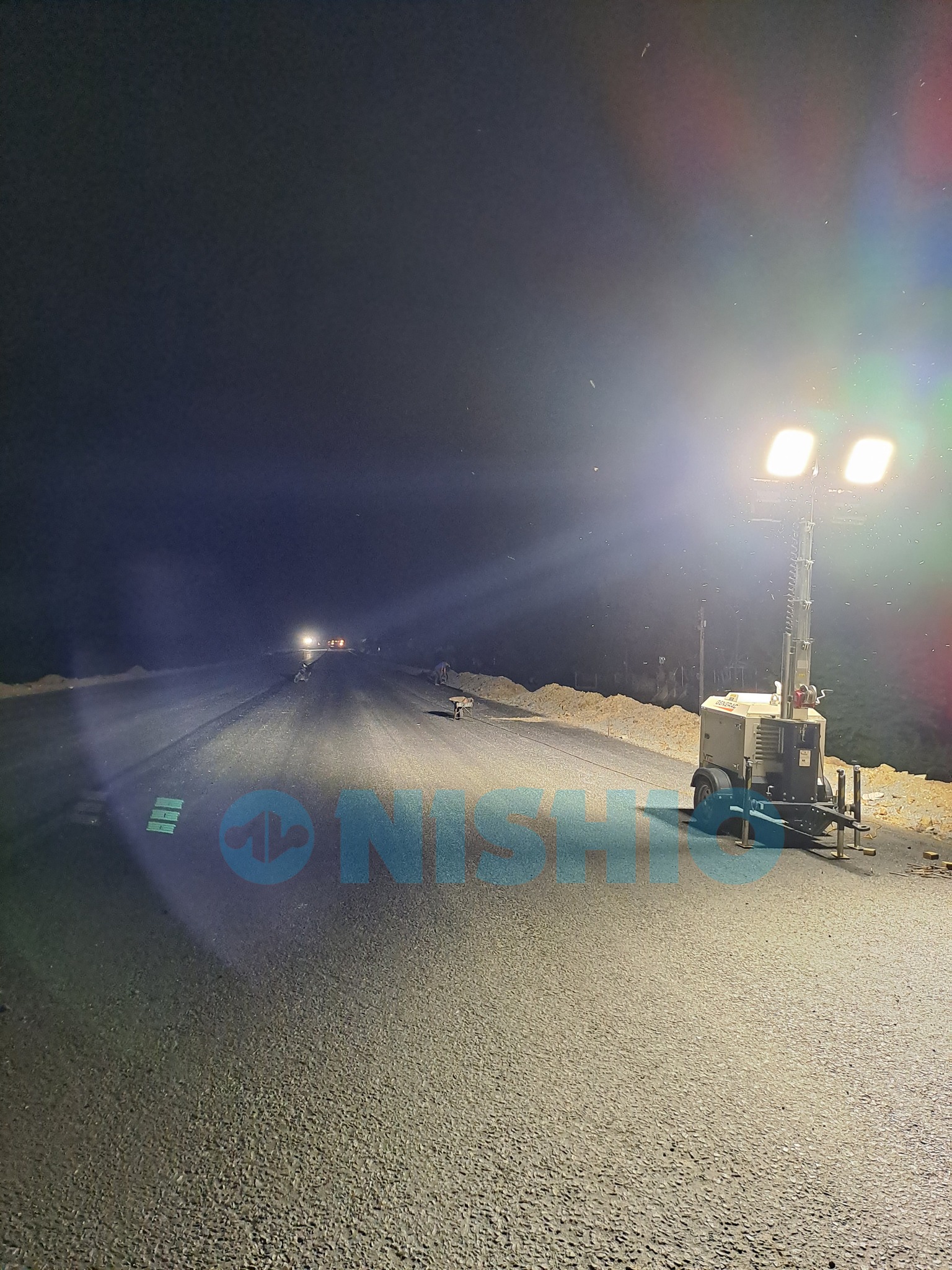 NISHIO is a unit specializing in providing lighting equipment for construction projects with the largest and most diverse equipment warehouse in Vietnam. Our branches spread across 3 regions of North, Central and South, very convenient for transporting lights to every project. Despite the remote geographical location and difficult terrain, NISHIO technicians are always ready to support and maintain equipment for customers.
Video
Click here to download VTevo leaflet
Vtevo operation tutorial from NISHIO (Vietnamese)
HOTLINE:

025 1368 3224